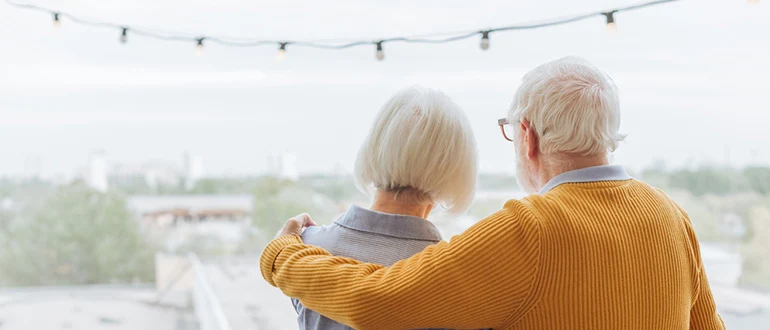 Retiring in Germany from the UK
With Spain, Portugal and France topping the list of the most popular countries among the UK pensioners, the world's fourth-largest economy – Germany, appears to be an attractive location for a growing number of retirees all over the world. Of all the 107,000 British expats living in Germany, as of 2021, a staggering 20% are pensioners. It doesn't really come as a surprise, given the country's thriving economy and impeccable healthcare services. So are you planning relocation to Germany for retirement?
With Qualifying Recognised Overseas Pension Schemes agreements between the UK and Germany, transferring pensions overseas is a seamless process. Germany's unique cultural composition makes this cosmopolitan country a truly diversified one. Its varied landscape and an abundance of historical sites makes it a popular tourist destination. Retiring in Germany from the UK is a choice of comfort that won't be regretted.
Can you retire in Germany from the UK?

While it is fairly simple to retire in Germany for the citizens of the EU member states, UK pensioner have to go to greater lengths to move there for retirement. The EU nationals are not required to apply for visas to live in Germany. In fact, all they have to do is to register with a local Residence Registration Office (Einwohnermeldeamt) within a fortnight since arrival to confirm the address at which they stay and can be contacted.
For third-country nationals – Britons, the situation is a tad more complicated. For them to stay permanently in Germany, temporary stay permits have to be issued. Valid for a year, they can be renewed. Settlement permits are issued to those who have lived in Germany for an unbroken period of five years, while full citizenship can be claimed after the eighth year.
Transferring your UK pension to Germany
Using regular bank services to transfer money from the UK to Germany comes with rather steep commissions. The total yearly savings on the commissions alone add up to a nice sum of money. It is, therefore, a good idea to consider managing your financial assets locally. Germany has signed social security agreements with 21 non-EU countries, which allows a seamless transfer of your UK pension over to Germany. How?
Qualifying Recognised Overseas Pension Schemes (QROPS)
Launched in 2006, QROPS is the British system of transferring UK pensions to foreign national pension schemes. It allows consolidation of all your pensions in one scheme in your country of residence and allows keeping all your pension funds in a single currency. As a result, the purchasing power of your money is not subject to fluctuations in the exchange rates. However, transferring your pension to Germany ultimately means loss of its protection by the Financial Conduct Authority in the UK. Also, there are fees and costs of maintenance involved. In the case of a given country's loss of the QROPS status, you will have to transfer your pension scheme again to one of the neighbouring countries with which the UK has a binding social security agreement.
As a UK pensioner, you are disallowed from withdrawing from your pension scheme before the age of 55. This regulation is upheld in QROPS. It is worth knowing that there are exceptions to this limitation. You can withdraw:
a serious health lump sum
a short-service lump sum
a winding-up lump sum
a refund of excess contribution lump sum
While leaving your pension scheme in the UK entitles you to a 25% lump sum withdrawal at the age of 55, your pension scheme is still income taxed. Transferring your pension to a QROPS non-compliant scheme will be seen as an attempt to make an unauthorised payment and thus subject to a 55% tax. Therefore, before taking any decision, it would be advisable to get professional financial counselling.
Healthcare for pensioners in Germany
UK pensioners retiring in Germany will have to secure the relevant temporary residence permit. One of the requirements here is the need for a health insurance. To gain access to the German healthcare system, UK expats should consider signing up for a private health insurance scheme, which, in some cases, will guarantee access to certain services unavailable in the public free-of-charge care. In this case, the premiums are calculated based on your:
age
choice of health insurance plan
pre-existing medical conditions
Cost of living

Germany rank high on the list of countries by quality of life. Some cities will have bigger rent prices, others won't. By comparison, excluding the rent, you will need €726 a month to live in Berlin, while in Munich it goes up to €788 a month and drops to €660 in Dresden. Although the farther form the cities, the cheaper, it isn't altogether impossible to find affordable accommodation even in Berlin. Looking for a rental in a less urbanised area may be the way to go for those who are after a more modest lifestyle and closeness to nature.
Where to settle down
Are you wondering what is the best location to live in Germany? Practically every major German city will have all that's needed for a successful life to be had. Berlin will probably provide exquisite alternative dining experience with its countless dining venues dotted all over the place. It is a culture lover's paradise. Richly diversified, the city is always buzzing with energetic human interaction. City buff's number one in Germany.
For those seeking high-standard living conditions in a massive hub of major international businesses, Munich is where they should head. With its rental prices exceeding Berlin's by a whopping 41%, the city is probably for those with some extra financial funds to support themselves.
Historical Dresden in eastern Germany is a fine location to live in, too. Stunning architecture bearing witness to the splendour of the bygone Tartarian era and many unique cultural pearls will please even the most exquisite connoisseur. It's a stone's throw from the Czech Republic, a country with some idyllic rustic architecture.
In conclusion
Retiring in Germany from the UK is a good idea. Despite some systemic regulations and requirements, it is fairly easy to arrange removals to Germany from UK and even transfer your pension there. And the country won't have you bored, either.