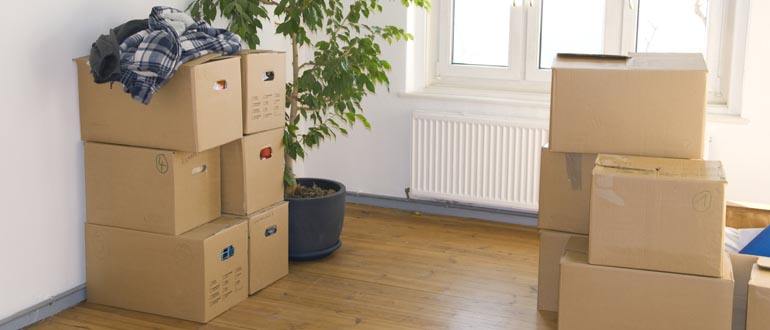 Removals to Bremen
Shipping To And From Bremen
Are you considering whether we are a good company for your removals to Bremen? We are the best one! Our moving company going to Germany knows everything about this country, and knows it a way better than others due to hours spent on the deliveries to Bremen and many other cities. We do not hesitate to undertake any removal, be it moving single box to Bremen, 5 cartons or washing machine delivery, or a complete two or three-bedroom house removals to Bremen. Even if you call us and request that we are at your door within 2 hours to collect your goods – all right! Regardless of the reason of your move, be it relocation to work or retiring in Germany we are ready to help with transferring your goods from UK to Bremen.
Our vans go every day from London, Manchester, Bristol, Glasgow, Edinburgh, Leeds, etc. to Bremen, Düsseldorf, Hamburg, removals to Berlin and any other city in Germany. Moreover, we offer vans going from Spain, Norway, Netherlands, Greece and any other country of Europe. We do not only do door to door removals, we can collect from stores or depots on your behalf.
Services offered
There are many reasons why it is advantageous to use our services for your express delivery to Bremen, here are some of them:
professional move coordinator to take care of every aspect of your removal to Bremen,
help with filling out the necessary documentation,
tailored urgent removals to Bremen to fit your needs and budget,
packing service, house cleaning services, and any other additional service provided by our local teams,
reliable fleet of vehicles for our one way van hire to Bremen,
cheap removals to Bremen, whereby low rates go hand in hand with high quality,
insurance policies meeting your needs and budget requirements,
storage in Bremen.
Man with a van Bremen
Whenever you think of moving to another country for the first time, a lot of questions and doubts will certainly appear. You can be overwhelmed by deciding how to pack the items, where to buy packing materials, how to schedule all the tasks and delivery itself, especially if you are moving for the first time. This is the reason why people commission moving companies the burden of removals instead of managing it by themselves. We will be the best to solve all your problems with your furniture removals to Bremen, and take care of aspects of the removal so that you can just focus on how to get your family and yourself there.
Our international man and van going to Bremen has a wide offer with cheap prices, but bespoke services, broad experience, and door to door delivery from Bradford, Liverpool, Cardiff, Newcastle and many more. Hire man and van to Bremen not only for door to door domestic removals, but also for business purposes, and not only from the UK, but also from Oslo, Madrid, Lisbon, Athens, Amsterdam, and actually from any city in the borders of Europe. We will do an express move of your office and specialist equipment.
Our man with van to Bremen offers:
reliable fleet of vehicles, that are that vans going to Bremen and whole Germany. The modern vans contribute to the general safety of the journey, and thus of your load;
we deliver also to storage facilities. If you are not sure where you are going to stay, but you have to leave your current location, we will provide a storage option for you for as long as you need it;
excellent drivers adjusting to your requirements, treating your belongings with the highest safety;
last minute man and van Bremen services vs our express man with a van to Mannheim
Moving to Bremen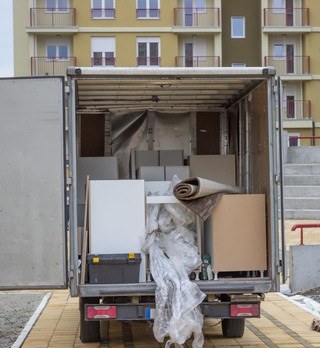 Are you going to organize small removals to Bremen and you are in a need for a reliable and experienced removal company to execute the move for you? Or an experienced and cheap man and van going to Bremen to take your delivery there? Look no further and worry no more if that is your problem. The moment you find us, your problem has come to an end. With many years of experience and proven records, you can be rest assured that we are capable of satisfying and meeting your needs for your furniture moving to Bremen - so don't waint any longer,compare removals to Germany and get cheap services.
We have been providing removal services and other services that are related to removal for many years and we have 99.9% success rate. Check our records and you will see that we have always met the needs of our clients, whether it is a 2 bedroom house removals to Bremen or commercial moving to Bremen. Let us satisfy you with our reliable service. We will want you to be part of our success story.
Bremen is one of the cities in Germany that we cover among many other location such as Berlin, Hamburg and Munich. So, whether you are sending boxes to Bremen or you have excess baggage to move there, we can help you achieve that. We provide a wide range of services for private needs and business removals to Bremen. With our professional equipment, we can relocate the entire household contents or single items such as washing machine, sofas, beds, armchairs, furniture, chest of drawers, dining table, heavy machinery and others.
Besides household items and personal effects, we also specialize in cheap pallet delivery to Bremen from Berlin, office removals, warehouse relocation, parcel delivery, cheap man and van hire to Bremen from UK, freight forwarding and whole lot of other services that you may be looking for.
About Bremen
Bremen lies in the northwestern part of Germany , exactly in the German state of Free Hanseatic City of Bremen which is shortly called Bremen also. In terms of population, Bremen is the second largest settlement in the German north-western and the eleventh most populous town in the country, therefore it can be a fascinating to live in and worth considering moving to Bremen. It has a population of 557,464 people as of December 31, 2015. Bremen with its sister town Bremerhaven are the major cities in the state of Bremen which is surrounded by the state of Lower Saxony. Bremen has a total area of 326.73 km2 while its metropolitan area has a total population of 11,627 km2. The population density is 1,700k/m2. The postal code of Bremen is 28001–28779 while its dialing codes are 0421. Bremen belongs to the Bremen/Oldenburg Metropolitan Region which is home to 2.4 million people.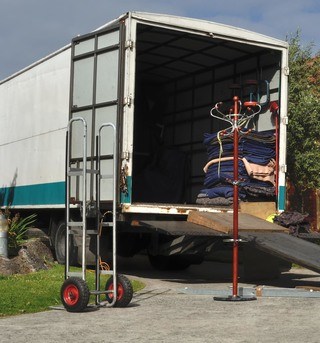 Bremen has a temperate climate which is warm, so anyone who likes high temperatures should consider hiring a cheap man and van to Bremen. The driest month is February. The volume of rainfall in Bremen is higher than average. It has an average summer temperature of 17 degree Celsius which is experienced in the month of July. The average winter temperature during the December period is 2 degree Celsius. Generally, Bremen experiences mild winter with little snowfall. It is normally windy because of its location close to the North Sea. Bremen is located along the north-west/south-east axis lining river Weser. It is situated on flat plains.
As the economic hub of the northern regions of Germany, Bremen's commercial and industrial sectors are among the most thriving in the state. The port at the River Weser is the major point of the place. Bremen is also the major cultural hub in the country's northern regions. A lot of historical museums as well as galleries are located there. These museums and galleries are home to historical sculptures and artworks. A typical example of the museum is the Ubersee-Museum Bremen. As a commercial area, it has plenty of multinational companies and manufacturing firms which make it to establish reputation as a working class town. Hachez, Vector Foiltec and others are some of the big companies that have their headquarters there. Football fans who are conversant with German football definitely will know about Werder Bremen which has won the German football champions for four times.
Bremen has existence even in the medieval times during which it was a part of Hanseatic League. Bremen has existed for over 1200 years. And for most part of its history, it has existence as an independent city-state.
24/7 van hire to Bremen from UK
If you are hunting for affordable last minute one way man and vans to Bremen from UK you are on an excellent Internet portal. For us no activity is too pocket-size or too giant! Our right, express UK to Bremen one way man and van rental provide any amount of shipment: everyday-use things shipping to Schönebeck from Sunderland, next day one way 2 men and van to Steintor from Newport, cut-price freight of cars to Farge from Westminster, express adult bicycle delivery to Südervorstadt from York or exporting container to Hulsberg from Salford.
Our skilful known relocation firms offer quick, economy man with a van UK to Bremen from Holland, Wales, Italy, England, Portugal, Austria, Ireland, Switzerland, Gibraltar, Spain, Denmark and from all Europe.
Phone us directly to discover how much it is for cheap one way man and van to Bremen from UK. Compare long distance man and van costs from Lincoln to Steffensweg, Leicester to Mahndorf or Portsmouth to Hohentor, Neue Vahr Südost, Lüssum-Bockhorn, Rablinghausen, St. Magnus and different within a minute.
Our competitive UK to Bremen 24/7 one way removal van for hire might be exploited for delivering 4, 11 or 20 parcels, caskets and student moving boxes to Tenever from Liverpool, 35, 140 ft3 of personal effects and equipment for short notice transport to Gartenstadt Süd from Wakefield, urgent emergency one way man and van to Horn from Stoke-on-Trent, overnight meat and cargo delivery to Gete from Stirling, bargain van and heavy items removals to Aumund-Hammersbeck from Durham and more. We offer global coverage by offering removals from UK to Dresden, Bremen and other places in the entire DE.
Compare same day removals to Bremen from UK, Germany, Scotland and Luxembourg. Our last minute moving companies might move your cheap moving boxes, personal belongings, furnishings from Hamburg to Blockdiek, provide skilled express one way hire a van from Vienna to Fähr-Lobbendorf, send garden hose, 2-seater sofa, tools and house contents from Cologne to Hohweg and do next day removals to Bremen from Sofia, Madrid, Barcelona, Milan, Rome, Brussels, Warsaw and other. Compare average 1 bedroom home or 2 and 1 or 2 bedroom flat moving rates from smart economy and cheap one way moving to Bremen or movers in Dortmund.
Check how much is removals to Bremen or how to hire van from London to Bremen or what is the costs of hiring man with van Duisburg services.
Cheap Removals to Bremen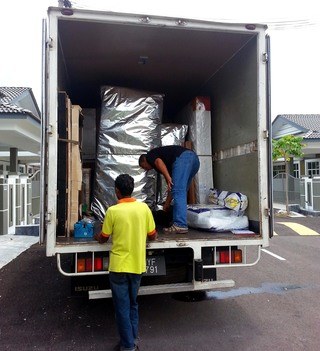 Our target is to ensure that our clients are relieved of stress when they are moving home Bremen from UK or moving your office or any other item. This is why we provide them with 24/7 delivery to Bremen on a daily basis. You can call on us any day that you have a need for removal. We are able to accept an urgent project and undertake a short notice removals to Bremen. This is because we have many staff members and a lot of vans of different sizes and other equipment that is required in cheap removals to Bremen. There is no job that is too big or too small for us to accomplish partly because of our large resources, manpower and equipment and partly because of the measures we take. We are committed to ensuring that our clients are well served and that they are provided with the best quality cheap moving to Bremen.
Having been in the industry for many years, we have come to understand that each client has his or her unique removal needs. While some may want express delivery to Bremen, others may prefer to go for a more affordable and economy package delivery. But we have taken measures to ensure that nobody who comes to us for removal service is let down. So, no matter what your requirements are, we are capable of meeting them and make your moving to Bremen easy. Do you have urgent removal needs? Do you want same day delivery to Bremen or delivery within the next 72 hours? We will meet all your needs. We offer last-minute removals to Bremen and more economy options. You can also hire door to door collection and delivery services from us. We provide part load and full load services as well as man with van hire to Dusseldorf.
Same day UK to Bremen removal van hire
The freight forwarding services that we propose are not limited to the reduced and long distance delivery to Bremen from Preston, Worcester, Lancaster, London and Hull and all the UK. Our trusted, best and 24/7 UK to Bremen delivery companies are trained to carry out and add:
Packing services for shipping, packing and removal
Office clearance relocation - cupboards, storage units, wardrobes, machinery
Overnight chilled food, fish and sea food freight forwarding to Bremen from UK, Norwich, Peterborough, Oxford, Wolverhampton, Birmingham and from Dundee
special dry cargo, personal items and drums container shipping to Bremen from France, Belgium, Holland, Wales, Italy and all Europe
Storage space, home and office storage, wooden container storage
Document disposal security without implications
Office furniture recycling
Emergency UK to Bremen one way van hire cost
Friendly one bedroom semi-detached house and 3 or 4 or three or two bedroom apartment short notice removals Bremen to UK, Lisburn, Bath, Coventry, Plymouth, Southampton, Exeter, removals to Bochum and similar.
Check out free of cost urgent moving to Bremen charges. Receive and examine free of charge emergency 1 man van approximate prices for sending 3 or 5, 17 or 50 wardrobe boxes for moving, king size bed, blanket racks, basket, water heater, cooker, aquarium, cabinet and house content. Check online overnight removals to Bremen from Chester, Newcastle upon Tyne, Sheffield, Belfast, Inverness, Brighton and the entire GB. We operate miscellaneous classifications of same day delivery vehicles for rental - Ford Transit 3.5 Tonne, 17 Ton Box with Tail Lift, 20ft Box, Purpose built, Jumbo Dropwell, Luton with Tail Lift and more.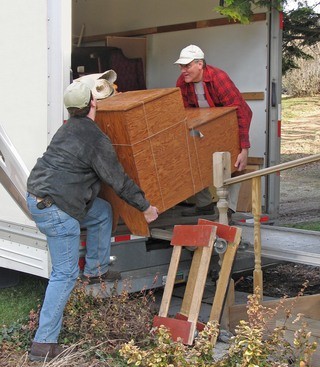 All our last minute man and van to Bremen from England, Portugal, Austria, Ireland, Switzerland, Gibraltar, Spain and all Europe execute very well-qualified moving boxes, next day delivery, single wardrobe, folding screen, washing machine, freezer, private goods, private chattels and outdoor plants removals solutions at low tariff and express hire man and van costs. Our removal companies Bremen will never state they are prostrated, debilitated or that the transition is too tremendous.
Whether you demand to compare next day Arsten to Paris removals, Ostertor to Naples one way man van hire, Gröpelingen to London motorcycle, chopper or scooter transport, Alte Neustadt to Prague economy refrigerated products or freight haulage or Neustädter Hafen to Budapest cheap removal bus hire our long distance UK to Bremen apartment or house and office furniture shipping companies will be content to have it done. Check services offered by local removal companies Stuttgart.
Why to move to Bremen?
Reasons/advantages/disadvantages of moving and living in Bremen. If you have made up your mind to relocate to German, one of the German cities that you should consider making a base is Bremen. May be you are not sure why this place should be ideal for you. Here are some of the aspects that will keep attracting expats to it.
Tolerant and liberal minded people

One of the reasons why you should consider moving to Bremen is that its residents are liberal and tolerant in their approach. So, if you are living in the country, it means that you are not living among people that are hostile. Given the open-mindedness and tolerance with which people approach each other there, expats living in Bremen will have a feel of equality among others. It is a place where both the religious, irreligious and secular people coexist together without any having dominance over the others. However, Bremen locals show no pretense in their dealings with others.
Natural, dynamic and bustling environment

Bremen boasts of dynamic and bustling atmosphere with lots of things for expats to do and see. It offers its residents lively life. It has a beautiful natural landscape. The Weser River provides great environment for plenty of water activities. There are street cafes where you can spend the evening sipping your cup of locally brewed beer or coffee. Bremen also has a lot of green open spaces making it an eco-friendly area. It remains lively full of activities for most parts of the day. As a student location, it has plenty of trendy bars and clubs especially in the area called "ads Viertal." In Bremen, there is no such thing as bad weather, what we have is bad clothing.
Cosmopolitan in nature

Another good aspect of Bremen is that it is cosmopolitan in nature. It is multicultural, with people from different cultural background living there. Right from its earliest beginning, it has continued to attract people from other parts of Europe and the world at large because of its thriving trade. Besides, the merchants are also widely travelled. So, if you are living there, you will encounter a lot of cultures or you will meet people from other part of the world.
Good for family

Bremen is a good choice for expats with family. It is a good location to raise children for a number of reasons. First, it has family and children friendly amenities and playgrounds. So, if you are living there with your children or you are there on holiday with your children, there are a lot of family friendly locations to go with your family. Apart from these, Bremen has a lot of educational institutions. You will not be separated from your children during any stage of their education unless want it as there are education institutions of different kinds.
Good weather

Bremen has good weather condition. The coldest months are December and January. Though there may be little snowfall, the average temperature during these months does not go below the freezing point. But the mercury can get to zero or a little bit below the freezing point in some days. It is warmth during the summer period with the temperature rising up to 32 degree Celsius. However, owing to its location along the river, there is calming breeze coming from the river to cool you down.
Affordable living and housing cost

The cost of living in Bremen is lower when compared with the cost of living in the cities of UK and some other cities in the Europe. Housing is becoming more and more affordable as the real estate market of Bremen is declining. Most students are surprised that they are able to pay 160-200 Euros per month for a studio apartment (the rent does not include utilities such as electricity, heating and water).
Employment opportunity

Bremen has a lot of companies and businesses. It is a working class area as there are vacancies in these companies. Jobs have increased by 2.17 percent in Bremen. It has an unemployment rate of 5.90% which is below the EU average.
Drawbacks

It is difficult to find fault with Bremen. However, given that it is not perfect, it has a number of drawbacks which include the following: Summer heat: Temperature during the summer time can go up causing some discomfort especially to people who are not used to high temperature.

Traffic: Commuting with one's car can be difficult as a result of traffic congestion. However, this happens occasionally. Its average commute time is 20 minutes which is below the 26 minutes national average.
Buying a house in Bremen

The real estate market in Bremen is declining and this results in decrease in the cost of accommodation in the country. The accommodation cost depends on where you are living. Some areas especially locations in the centre and locations that have witnessed more growth have more expensive properties than others. The facilities made available in a property can also affect its cost. Based on these factors, if you are planning on purchasing a square meter of apartment in the city centre, you should budget between 2,000.00 to 5,000.00 euros for a square meter of accommodation. But if you are planning on living in the outside of the centre, you should have a budget of between 1,500.00 and 2,500.00 euros. The same factors also affect the rental property market. One bedroom apartment can be rented between 400.00 and 500.00 euros while in the outside of the centre, it can be rented between 300.00 and 400.00 euros. A three bedroom apartment in the centre can be rented between 650.00 and 1,500 euros while in the outside of the town, it can be rented between 550.00 and 700.00 euros.
British expats in Bremen

Joining an expat group is a veritable easy mean of connecting with other expats in Bremen. It will also help to socialise and make connections with the locals and other people during your stay in the country. InterNations is a typical of such expat group. It is an International expat groups but it has a forum for the UK experts. Another club for UK expats in Bremen is English Club Bremen. It is for social and business networking.
Man with van hire to Bremen
In order to ensure that we meet the requirements of our clients, we offer full load as well as part load moving to Bremen services. In our full load services, one container is reserved exclusively for your load – that is we offer you a dedicated van to Bremen. Once it is loaded with your goods, it will be driven to the final location without further handling. In this way, we minimise damages during your one way van hire to Bremen.
It is very effective and more time-saving as there is no need to wait for another customers' load to be combined with yours. However, this kind of service may be a bit more expensive. It is a good option for people that have plenty of items to move. Our part load moving to Bremen is a good option for people that have few items to move. The items from various clients are consolidated into one and then moved together. It takes a bit more time, but is more cost effective as the total cost is shared with other customers. If you are looking for local Bremen to Bielefeld man and van services, call us to check availability and get our rates.
Urgent removals to Bremen
If you are arranging a fast and still removal cardboard boxes, excess baggage and furniture  removals from the UK to Hemelingen, Ohlenhof, Buntentor, Neue Vahr Südwest, Industriehäfen, Regensburger Strasse, Bremen we have a second to none hot story for you. Wherever you are our 24/7 one way moving van for rental will be at set to ship your equipment. We are able to convey every lots of belongings, goods, goods and other cargo for both domestic and commercial patrons.
For privates our one way delivery lorries for hire have the facility to carry out:
Economy 2 or 3 bedroom home or apartment movers to Burgdamm from Chichester, to In den Wischen from Derby, to Radio Bremen from Bradford, to Hohentorshafen from Leeds, to Neu-Schwachhausen from Gloucester, to Osterholz from Bristol and from all the United Kingdom
Urgent man, van and driver removals to export patio chair, chair, corner sofa, air conditioner, porcelain, over allowance luggage and other belongings.
Local costs cheap storage and off site data and goods storage
Reasonable full 4 bedroom detached home and furniture removals to Bremen from Denmark, Germany, Scotland, Luxembourg, France and all Europe
Home packing services for house move at half-priced tariffs
Short notice a few miscellaneous property, 5, 18 or 22 document boxes, overweight baggage moving to Bremen from Munich, Berlin, Bucharest, Stockholm, Hamburg and etc..
Express intercontinental transportation insurance and international motorcycle removals to Bremen from Belgium, Holland, Wales etc.
Next day motor vehicle, truck, and car delivery
Average costs of sending four or five cartons, 300 ft3, 900 cubic ft., 22 m3 or 39 cubic meters of household wares, garage equipment and shed content
For bartering purchasers our short notice one way removal vans for rental have the right equipment to conclude:
Cheap business moves - computer equipment, electronic devices, office shelves, wall calendar for planning projects, special envelopes catalogs
IT relocation project management, complete risk management and recycling of computers
24/7 meat and fish and palletized goods or house removals to Bremen from Aberdeen, Cambridge, St Albans, Manchester, Salisbury and many more.
Unique and effective paper files destruction service
Machinery recycling
Same day one relocation to Bremen from Italy, England, Portugal, Austria, Ireland, Switzerland and different.
Overnight frozen food and pallets shipping to Bremen from Vienna,
man and van Cologne to Brement, Cardiff, Sofia, Madrid and more.
Industrial machinery pickup and delivery - work positioners, sawing machinery, hand push stackers, drill presses, weights and other
Emergency one way man with a van to Findorff-Bürgerweide from Armagh, to Neustadt from Nottingham, to Borgfeld from Glasgow, to Ellener Feld from Londonderry, to Mittelshuchting from Hereford and similar.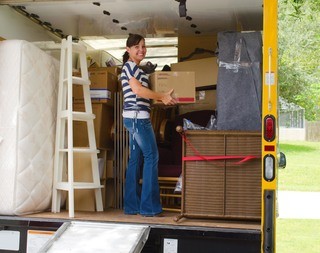 Our freight forwarders will be happy to pass on to you a expository, comprehensive and specialist helping hand and help on hiring urgent one way man with van removals from Bremen to the UK and back. You will get a free a man and a van costs offer based on cut-rate local removal rates.
Find out average moving van hire prices to Bremen from London, Barcelona, Swansea, Milan, Winchester, Gibraltar, Spain, Denmark and all Europe. Discover how much is to hire emergency man with a van removals to Bremen from UK or house moving to Frankfurt from Bremen. Relocate your lawnmower to Kirchhuchting, move headboard to Weidedamm, pick up and export nesting tables to Blumenthal, collect and deliver game tables to Neuenland, pick up and ship oven to Osterfeuerberg, deliver tumble dryer to Blockland, pick up and move vehicle to Neue Vahr Nord, export or import minibike to Sodenmatt, ship cargo to Utbremen and pick up and haul overnight chilled food to Ellenerbrok-Schevemoor at budget costs and be pleased. Our Bremen to UK delivery trucks for hire could also move treadmills, fridges, fish and sea food and refrigerated products and other extremely heavy, extensive and large goods at standard rates.
Our same day 2 men and a van can come with: grip seal polythene bags, metal seals for goods strapping, alloy handcarts, blue rubber bracelets, DVD boxes and etc. Apart from a motorcycle, baggage and nest of tables removals to Bremen from UK we also carry out last minute transport of different sizes of massive industrial and trading production equipment. We have the resources to relocate formers to Vegesack, carry material storage machines to Sebaldsbrück, deliver stompers to Lehe, ship chain hoists to Woltmershausen or transport mixers to Seehausen.
Whether you plan to collect and transport 1 or eighteen bags, a few bits of household goods or are prowling around for a full three or five bedroom home or apartment removals firms to Bremen from the UK and all Europe we will be enthralled to be your shipping company.
Living in Bremen
People in Bremen will find that it is well connected with the rest of the cities in Germany thanks to its location. The major defining characteristics of life in Bremen are serenity and good quality. This town that takes care of the needs of all. Though it is a commercial and industrial place, it has a large number of student populations which explains the fact why education is regarded as the keystone there. Yet, it has not lost focus on family life. It is known in history and even till today as a busy trading port. Expats living there will find it lively.
Given its booming economy, Bremen has not lost its timeless charm. It's centre is normally busy and bustling with life in the evening as its residents come there to have nice time with some enjoying their coffee or locally made beer while others shop for handcrafted goods in the shops there. You will also find some that just wander the cobbled alleyways in order to keep fit.
Sport enthusiasts especially football fans living  there will definitely fall in love with it. One remarkable feature of the residents is that they have penchant for soccer with most of them being ardent supporters of SV Werder Bremen football club. Weser Stadium where this football team plays their home matches has 42,500 seaters.
Bremen is rich in culture. There are a lot of facilities displaying culture there. The heart of the city's culture is the Kulturmeile (Cultural Mile) which is located in the downtown. It is home to Kunsthalle Art Gallery, Bremen Theatre and central library. In the Kunsthalle, you will find large collection of permanent paintings, engravings and sculptures which has existed up to 600 years. Both national and international artists perform exhibitions in the Weserburg Museum of Modern Art. Some exhibitions are permanent while some are visiting exhibitions.
The biggest six-day race is hosted on yearly basis in the AWD Dome. Renowned cyclists from different parts of the world come to Bremen to compete in this race with thousands of spectators washing them. There are other leisure activities that are popular there. Expats who like water sports will have plenty of it in the area. Bremen is located along the river Weser and this provides good arena for canoeing, sailing and other water activities. If you are not a football fan, you don't like water sport, culture and evening outing, there are suitable locations for cycling and jogging. You can engage in one.
Bremen has got plenty of infrastructures for its residents. Just like other big German cities, it has impressive transportation system. It has an international airport where you will be able to find flights to UK, France, Spain, Scandinavia, Greece and other countries. There are also flights from this airport which is located 3km away from the Bremen southern part to other cities in Germany. Bremen is well linked to other settlements in the country and the bordering countries via railway and road network. There are regular services from the major railway station to other regions and cities in the country such as moving to Munich, Hamburg, Hanover and others. Services to some towns in the neighbouring countries such as Vienna and Amsterdam are also available from Bremen. The bus system is very efficient as well. It also has a functioning trams system. Expats will also find that cycling and biking are widely used there. There are a number of bike hire businesses in the town centre and at the railway station where you will be able to hire bike in case you did not come with any.
Education as mentioned above played a very important role in the life of Bremen. There are schools for different age groups. The schools are of two types, namely, state-funded schools and private schools. So, expats with children will not have difficult times finding schools where they will enroll their children. Apart from the University of Bremen, there are other institutions of higher learning. The university has become popular for science courses, digital media and engineering courses. About 22,000 students are enrolled for one course or the other in this university. But there are other universities which include the Bremen University of Applied Sciences and Jacobs University.
Bremen is family-friendly and it has many amenities designed for families. There are a lot of family-friendly cultural and sporting facilities with a lot of activities for families to engage in. It  has about 200 public playgrounds. Sport clubs are available in the majority of the neighbourhoods for the residents to choose from.
UK nationals planning to move there does not require any visa. However, expats planning to reside there or in any other German town are required to have residence permit which they can apply for upon entering the country when shipping to Germany. The requirements apply to expats from the European Economic Area (EEA). However, expats from other countries may require visit, work permit or residence permit in order to reside and work in Germany. If you are from any other country, you should find out from the country's embassy what the requirements are.
Last minute Economy shipping to Bremen
Apart from small best home transports our express two men, van and driver hire offer boxes for moving, a car and bedroom furniture shipping to Bremen in different types of containers - double doors, vehicle, forty feet, 20ft shipping and 8 ft. shipping container just to name a few. You do not need to rent a full 20ft container. We are professional enough to tailor our free next day London to Bremen shipping cost proposal to your particular needs.
Our reasonable economy abroad haulage services contain:
Moving house storage boxes, bubble wrap, gear securing
Use of moving equipment such as sofa covers, cotton removal gloves , sack barrows, bubbleguards, slide glides and many more
Single item shipping to Bremen such as: settee collect and transport to Lindenhof, dresser shipping to Walle, recliner cartage to Burg-Grambke, playpen delivering to Lesum, end table freightage to Bürgerpark, sofa delivery to Hastedt or z' bed conveying to Huckelriede
Useful, unused removal vehicles for hire - 7.5 Tonne, Transit Type lorries, 18 ton GVW Box with tail lift, 17 tonne vans for hire, Toyota Urban Supporter rental
Urgent freight delivery and meat and fish transport to Bremen from Croatia, Montenegro, The Netherlands, Czech Republic, Slovenia, Lithuania, Holland etc..
Luggage, furniture, overweight luggage, groupage, conjoint container moving to Bremen from London, Canterbury, Lichfield, Carlisle, Edinburgh, Sunderland, Newport, Westminster and England
Gratuitous instant approximate boxes and furniture delivery costs to Bremen quotation
Rough costs of moving five cardboard boxes, 50 ft3, 450 cubic ft., 4 m3 or 26 cubic meters of personal movables, sport equipment and TV media furniture
Next Day Delivery to Bremen
We specialize in next day delivery to Bremen from Berling or Warsaw, Oslo, Lisbon or any other EU location, with the use of our professional fleet of vehicles and excellent drivers. Whenever you are in need for an urgent delivery to Bremen, for instance when your customer expects the goods to be delivered immediately, you have a pallet delivery to Bremen scheduled for the next day and your worker has forgotten to send it, do not hesitate to contact us.
Reasons why you should hire our man and van to Bremen for your next day or even same day removals to Germany as compared to the services of other companies are as follows:
Competitive price – our cheap man and van to Bremen offers the lowest rates while maintaining the highest standards;
Professional and well trained staff – the best drivers taking your deliveries to Bremen;
Nationwide coverage – international moving from the UK to Germany;
Wide range of services – comprehensive removals to Bremen, including next day delivery to Bremen;
Efficient, effective and reliable services;
Easy and simple removal booking process.
Contact us today in order to request for quote for a next day man and van delivery to Bremen if you want to hire cheap but quality removal services.
Short notice man and van to Bremen from UK
If you are striving for a discount cheap one way one man and a van to Bremen from UK you are on a phenomenal site.
For us no movement is too paltry or too stupendous! Our solid, long distance UK to Bremen one way two men and a van organize every volume of move: domestic effects delivery to Schwachhausen from York, 24/7 one way man and the van to Riensberg from Salford, real buy carriage of motor vehicles to Bahnhofsvorstadt from Lincoln, last minute large TV removal to In den Hufen from Leicester or importing personal items to Lehesterdeich from Portsmouth.
Our second to none expert removal firm provide experienced, short notice one way van hire to Bremen from Germany, Scotland, Luxembourg, France, Belgium, Holland, Wales, Italy, England, Portugal, Austria and from all Europe. If you require local relocation, you can check our Nuremberg movers offer.
Chat with us as soon as possible to check how much it is for urgent one way hire a man and van to Bremen from UK. Compare emergency hire a man and a van prices from Liverpool to Überseestadt, Wakefield to Altstadt or Stoke-on-Trent to Werderland, Westend, Arbergen, Peterswerder, Barkhof and different within a short time.
Our bargain-basement UK to Bremen overnight one way removal van for hire could be booked for relocating 9, 14 or 30 boxes, trunks and large cardboard boxes to Gartenstadt Vahr from Stirling, 25, 170 ft3 of commercial products and movables for same day removals to Strom from Durham, last minute express one way man and van to Kattenturm from Preston, next day freight and heavy load moving to Grolland from Worcester, on sale caravan and motorbike transportation to Kattenesch from Lancaster and more.
Compare economy removals to Bremen from UK, Ireland, Switzerland and Gibraltar. Our cheap removal companies Bremen could deliver your cheap moving house boxes, house content, appliances from Rome to Rönnebeck, offer fast long distance one way van man from Brussels to Oslebshausen, forward TV stand, golf bag, microwave and sofas from Warsaw to Fesenfeld and offer 24/7 removals to Bremen from Paris, Naples, London, Prague, Budapest, Munich, Berlin and other. Compare average 1 bedroom apartment or 4 or 1 and one or six bedroom house removals costs from proved short notice and urgent one way van hire to Bremen moving companies.