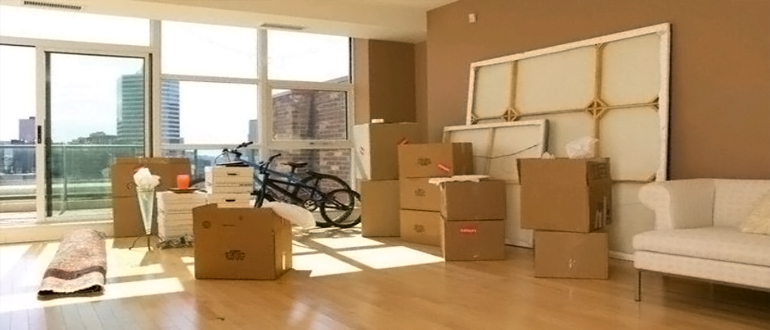 Removals to Berlin
Europe to Germany to Europe
If you need to transport a few boxes, some furniture or commercial cargo to or from Berlin we would love to hear from you. There is no item we would refuse to collect and deliver as long as it is not on a prohibited items list. We offer full house removals, full van load transport as well as single items and 1 pallet delivery.
Type of moving services we provide
Our removal company offers cheap cheap removals to Berlin as well as commercial goods transport. Our removal vans and lorries travel across the Europe. We can deliver your goods to from Berlin to the UK, Ireland, Spain, France, Austria and can also move your belongings and products from anywhere in Europe to Berlin.
Our main moving services include:
24/7 collection and delivery
Removals to Berlin
Delivery from Berlin
All Europe coverage
One way van hire
Transport by road
Same day collection
Express courier
Boxes, furniture, cars
Urgent shipping
Man with a van Berlin
We offer cheap man and van to Berlin for any type of collections and deliveries. Our network of professional moving companies have members in most cities in Europe. We can offer removals to Berlin from Ireland, Switzerland, Denmark, Belgium and from Europe.
We do not limit our removal services to moving boxes and furniture in one direction only. Our removal vans are ready 24/7 and can help you with your last minute removals from Berlin to London, Barcelona, Belfast, Paris, Dublin, Glasgow, Madrid, Amsterdam and more.
Contact us today and compare removals to Berlin from all Europe and find out how much it costs to send boxes and furniture form Berlin to anywhere in Europe.
Urgent delivery to Berlin
Whether it's a week day or a weekend, day or night you can phone us to book express delivery to Berlin. In most cases our van can be with you within a few hours. Our experienced drivers can driver long hours to get your belongings or commercial freight delivered on time. We ship furniture, send boxes, transport pallets, move machinery and offer heavy load haulage. Our small one way van hire to Berlin services are ideal for student moves, single item delivery or cardboard boxes with personal belongings removals.
How Much Does it Cost to Move to Berlin?
First of all, we need to consider how much it costs to move to Berlin. The cost of moving to Berlin will naturally vary depending on several key factors, such as the location you choose to move to, the cost of moving your belongings, and the like. However, it's actually possible to estimate the likely cost of moving your belongings to Berlin by considering a few key factors.
Generally speaking, the costs you'll likely have to pay will be lowest in cases where you don't have any furniture specifically; for around 15-20 boxes, you'll probably be looking at prices in the region of £429 to £520. Thereafter, for a single room or studio flat, the moving price will usually be around £500 to £680. For larger properties, you may expect to spend the following:
For a 1-bedroom house, you can expect to pay around £1345 to £1478
For a 2-bedroom house, you can expect to pay around £1820 to £2150
For a 4-bedroom house, you can expect to pay around £42590
The final price that you'll expect to pay may depend on factors such as whether you need furniture from the garden and garage moved; as such, we highly recommend reaching out to moving teams to get a more accurate quote. Our experts are determined to provide some of the most competitive and reliable moving services for both private and commercial clients; so, if you need someone on hand to help, don't hesitate to reach out to our team.
We can help with numerous aspects of your house move, including packing and transporting your belongings, storing them in Berlin, and more. We can also assist with the UK to Berlin customs clearance process. So, if you need further support with your move, why not reach out to our team today, and we'll do our best to help.
Last minute removals to Berlin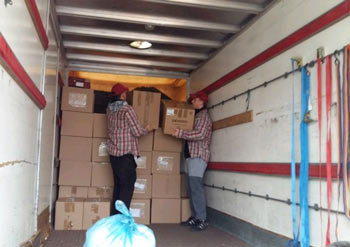 Whether you try to transport 1 or nine crates, only several bits of bedroom furniture or are looking for a full 4 or 4 bedroom house or apartment removal companies to Berlin from the UK and all Europe we will be overjoyed to ship your belongings. We offer removal vans to both public, retailing and wholesale prospects. As acknowledged cheap movers and 24/7 man and van hire in Berlin we execute all content of worldwide shipping solutions at cut-price, bought for a song removals costs.
There is no order we would not accomplish, sort out and get done. We could send small-scale and slight household gear like 1 chest, bags, TV, docking station, outdoor furniture, sofas, rc car parts or polo shirt in boxes for moving as well as to collect and deliver giant and bulky items like desk, four-seater sofa, three-seater sofa, nest tables, fauteuil, aquarium, benches and seating, outdoor furniture, outdoor appliances and more.
We offer local-cost next day removals to Berlin from London, Plymouth, Salford, Wakefield, Worcester, Nottingham and same day man and van from all the British Empire. Wherever you live our quick, discount and urgent moving vehicle for hire may appear within up to four hours. Same day London to Berlin one way van hire relocation companies deliver last minute decorations delivery to Friedrichshain, long distance 1 man van hire to Neukölln, express cargo and fish and sea food shipping to Wilmersdorf, real buy and short notice bus and oversize, beefy goods removal to Marzahn as well as cheap full six bedroom home or apartment removals in Friedrichsfelde, Zehlendorf, Moabit, Prenzlauer Berg and other. We also provide 24/7 moving boxes, next day delivery, racks & stands and wardrobes transport to Berlin from Essen, Frankfurt, Paris, Murcia, Marseille and Poznań as well as next day van man from Berlin to Norway, Cyprus, Greece, Slovakia, Estonia, Croatia and to all Europe.
Just take advantage of us quickly and review even four removal companies that will provide chargeless propositions for forwarding 1 baggage with private belongings, for relocating 479 ft3 or for full 5 or 2 bedroom apartment removals to Berlin from London, Carlisle, Aberdeen, Inverness, Glasgow, Armagh or Lancaster. Settle how much is to transport a single exercise bike, chairs, cot, range cooker, cabinet, antiques, chaise longue or garage contents and garage stuff. Contact an honourable, 1st choice and trusty same day one way van hire Berlin to London and enjoy urgent shipping to Schöneberg, Kreuzberg, Charlottenburg, Malchow, Steglitz and Hellersdorf.
Our awesome last minute removals services include:
Licensed packaging materials and packing and moving packing boxes supply
Affordable house moving to Mitte
Special Offer long distance man van to Tempelhof
Office space and move management
Specialist business property moves to Lichterfelde
Export packing services and packaging supplies and packing
IT relocation project management, experienced PC and printer engineers and server removals to Reinickendorf
Office furniture disposal in Köpenick, Wedding, Pankow etc.
Heavy equipment moving to Berlin from London, St Albans, Edinburgh, Durham, Preston and more
Urgent refrigerated and freight delivery to Berlin from Nice, Valencia, Seville, Rome, Bydgoszcz, Turin, Duisburg, Lyon etc..
Moving to Munich from Berlin
Short notice London to Berlin one way van hire
Storage Facilities, storage companies
Average costs of moving 3 or four plastic crates, 50 ft3, 700 cubic ft, 40 m3 or 9 cubic meters of everyday-use property, garage equipment's and TV & media furniture
Berlin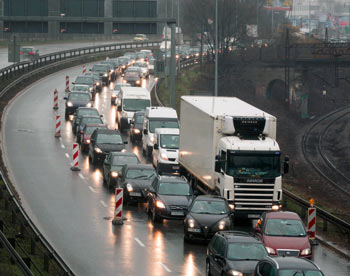 Berlin is one of the 16 states in Germany but it is also its capital. It is the largest municipality too but in terms of population, its urban area is the 7th most populous urban area across the European Union while its city proper is the second most populous area in the entire country. Berlin is home to people from different parts of the world and thus it is regarded as a multicultural area. Each year a lot of people are moving to Berlin for work and better life. It forms part of Brandenburg Metropolitan Region which has a population of about 6 million including nationals of over 180 countries. Berlin is located at the centre of this metropolitan region on the banks of Rivers Spree and Havel in the north-eastern Germany. It is situated on the European Plain. There are a lot of open spaces including forests, gardens, parks and lakes in the city and these constitute about one-third of the total area here. Berlin normally experiences seasonal climate thanks to its location on the European Plain. If you are planning removals to Berlin you must contact us for a free quote and see how much does it cost to move boxes and furniture?
Berlin has served as the capital of different empires and was still retained as the capital of Germany after the reunification of the West Germany and East German in 1990. It was first Margraviate of Brandenburg's capital which lasted between 1417 and 1701. Between 1701 and 1918, the city served as the capital of Kingdom of Prussia. The German Empire retained Berlin as its capital between 1817 and 1918. It was also the capital of Weimar Republic between 1919 and 1933. From 1933 to 1945, Berlin was the seat of the Third Reich. Today it is not just the seat of German administration and its capital, it is a global city of science, culture, politics and media. It occupies a prominent position in many aspects in the ranking of world's cities. It has a booming economy which is driven by a number of sectors including the service sector, high-tech firms, media corporation and convention venues, research facilities and a wide range of creative industries. High performing industries in here are biotechnology, clean tech, pharmaceuticals, electronics and biomedical engineering. Its transportation system is among the best in the world. Berlin today is regarded as the continental hub of air and rail traffic. Each year we carry out office removals in Berlin for both German and British companies.
Berlin is not only the administrative seat and economic centre of Germany, it is today a very popular expat and tourist destinations thanks to its booming economy and a lot of places of interest and attractions it has to offer residents, expats and tourists. It is a cultural city providing visitors and residents with opportunities to catch fun, attend different kinds of events both cultural and sporting events, festivals, orchestras and others. There are also museums of different kinds in Berlin. Owing to the number of industries as well as other sectors in the country, it has good job prospects for job seekers. If you are a job seeker in the country, you should have high hope of getting a good employment in your area of specialisation.
Berlin also is an education place. It is home to renowned universities. The universities in the cities are highly ranked in the world's ranking of universities. UK students will find that it is less expensive to study in the universities in Berlin or any other universities in the UK than to study in the UK universities. As a university, Berlin offers a lifestyle that suits students' population. It has become popular for nightlife. There are plenty of bars, pubs, music venues and other types of entertainment venues. In summary, Berlin is a beautiful urban area that has got it all regardless of what you are looking for. Its contemporary art industry has also developed. Today it is one of the most popular and highly sought after destinations for the production of international films.
Moving to Berlin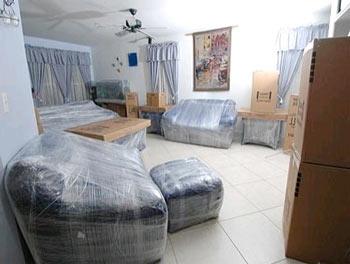 As already mentioned above, Berlin is an expat destination housing millions of expats from over 180 countries. Expats moving to Berlin will count themselves blessed for being in a place that offers varied lifestyle meaning that regardless of what their lifestyles are, they are not alone and the city will satisfy them. Each week our one way van hire companies provide house removals to many people moving to Berlin. The city has greatly developed and witnessed lots of improvements in many aspects since it was made the capital of the reunified Germany since over two decades in the past. As it is improving itself, Berlin has attracted a lot of expats. With the coming of many people from different parts of the world, it has grown to become the largest capital of the continental Europe.
Berlin is a cosmopolitan, multicultural, multi-linguistic and eclectic city. Berlin offers laid-life styles. Expats living moving to Berlin may not encounter any difficult situation when it comes to socializing and meeting other expats from the UK, Ireland, Austria, Spain and all Europe. Though a lot of the locals are leaving for other locations in search of an employment and greener pastures, many expats from other countries are moving to Berlin. What an irony! If you are planning removals for a life in Berlin, you should have expectation for a healthy community as there are a lot of expat communities with different kinds of objectives. With these expats groups, you will find adaptation and life in foreign land quite easy.
As one of the major metropolis in Western Europe and as the capital of Germany, Berlin offers world class and reliable civic services to its residents. Expats will find that it has plenty of infrastructures and amenities which are found in any modern city. Its residents have access to efficient and reliable public transportation system, first-rate education opportunities, effective and quality healthcare, good job opportunities and any other thing that you can think of. The residents enjoy high level of intellectual freedom. Life is enjoyable for liquor lovers because there is little restriction on liquor consumption. Given this, there are a lot of restaurants, cafes, clubs, pubs and bar some of which remain open until the last customer is satisfied.
However, the locals are not very much open-minded. Britons moving to Berlin will find them to be more experimental in their approach to things. But with many expat groups and communities there, you will find settling down quite easier. But as a result of large number of expats, jobs opportunities are decreasing. But for expats with skills and entrepreneurial, Berlin is indeed a great place to live in.
Popular Berlin Neighbourhoods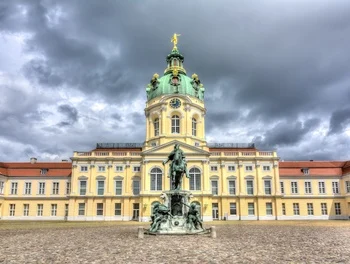 There are 12 distinct districts within Berlin, and each of these has its own unique highlights and perks. With this in mind, we have summarised some of the key regions in Germany and their unique features as follows.
Charlottenburg
One of the first neighbourhoods you may want to consider as part of your move to Berlin is Charlottenburg, a calm and relaxed region that's ideal if you're moving for a quieter life. With an average age of 45.6 in the region, it's clear to see that Charlottenberg could be an ideal destination for those retiring to Berlin. The region is home to countless high-end boutiques and stores, and the gardens of Charlotten Palace offer a truly stunning day out.
Kreuzberg
It wasn't always a credible location, but Kreuzberg has grown and recovered in recent years to become a welcome location for those wanting a trendy lifestyle. As such, Kreuzberg is often considered a leading location for students and younger audiences generally, with artists also flocking to the region for its inspiration. However, it's not just the nightlife that has made Kreuzberg a newly attractive location, with Turkish restaurants and the iconic Gorlitzer Park.
Berlin-Mitte
The very heart of the city, it's clear to see that the Berlin-Mitte region is a popular location. The high income potential and unique charm of the region ensures that Berlin-Mitte is a stunning and much-loved region, especially among younger couples.
Steglitz-Zehlendorf
When it comes to a move to Berlin, many places offer a more adult-centric environment. However, for those moving with young families, the Steglitz-Zehlendorf region could be an ideal destination, with stunning local attractions including the Botanical Gardens and the Wannsee.
Friedrichshain
With an average population of 38.1 years, Friedrichshain is one of the most popular locations for young couples and individuals, with a bright and colourful design and aesthetic that perfectly demonstrates the new beauty of the city itself.
Cheap hire a man and van to Berlin from UK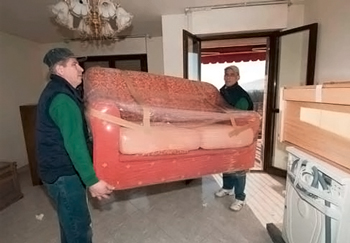 If you are attempting to get a half-priced express one way van with a man to Berlin from UK you are on a top-notch web portal. For us no removals is too minuscule or too considerable! Our decent, short notice UK to Berlin one way two men, van and driver hire offer any capacity of removal: personal belongings moving to Gesundbrunnen from Birmingham, cheap one way van rental to Neu-Hohenschönhausen from Winchester, standard freight of 40 foot container to Friedrichshain from Hereford, express z' bed delivery to Neukölln from Brighton or shipping personal items to Wilmersdorf from Newport.
Our licensed experienced removals company provide honest, 24/7 one way van hire to Berlin from Belgium, England, Germany, Wales, Switzerland, Gibraltar, Holland, Austria, Spain, Ireland, Denmark, as well as local man and van Bochum to Berlin solutions and other areas.
Speak to us before long to discover how much it is for next day one way man in a van hire to Berlin from UK. Compare same day man with a van hire prices from Portsmouth to Marzahn, Cardiff to Friedrichsfelde or Liverpool to Zehlendorf, Moabit, Prenzlauer Berg, Schöneberg, Kreuzberg and different just a few hours.
Our on sale UK to Berlin urgent one way removal van for hire may be used for transporting 3, 17 or 25 cartons, packages and cardboard storage boxes to Charlottenburg from Sheffield, 30, 260 ft3 of furniture and personal effects for last minute removals to Malchow from Lincoln, long distance express one way man and van to Steglitz from Lichfield, short notice chilled and fresh food delivery to Hellersdorf from Dundee, economical bike and van transport to Mitte from Cambridge and etc..
Compare cheap removals to Berlin from UK, Scotland, Portugal and France. Our 24/7 moving firms are able to bring your moving containers, private goods, furnishings from Munich to Tempelhof, provide smart next day one way man in a van from Vienna to Lichterfelde, send sewing machine, adult bicycle, one-seater sofa and single beds from Sofia to Reinickendorf and do same day removals to Berlin from Bucharest, Berlin, London, Rome, Warsaw, Turin, Hamburg and many more. Compare average one bedroom house or four or five and 4 or 3 bedroom apartment relocation rates from responsible urgent and last minute one way van hire to Berlin relocation companies.
Express UK to Berlin removal van hire
The freight forwarding services that we carry out are not limited to the low-cost and long distance one way van hire to Berlin from Exeter, Hull, Newcastle upon Tyne, Stoke-on-Trent and Salisbury and all the Great Britain. Our any minute, well-qualified and express UK to Berlin removals companies have the right equipment to carry out and serve:
Packaging services UK, packing and removal
Office clearance moving - beds, server racks, storage units, machinery
24/7 palletized goods, chilled food haulage to Berlin from UK, Berlin, Berlin, Germany, Spain
collapsible rack, one third of a and removable tarpaulin roof container shipping to Berlin from Italy, Luxembourg, Belgium, England, Germany and all Europe
Storage costs, storage rooms, save storage
Regular weekly or monthly document collection
House clearance, moving to Essen from Berlin
Next day UK to Berlin one way van hire specialists
Slick 1 bedroom flat and 2 or three or five bedroom flat short notice removals Berlin to UK, Westminster, Wolverhampton, Norwich, Leeds, Lisburn, Coventry and similar.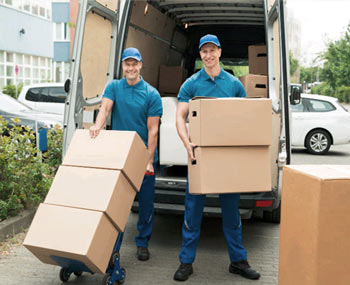 Get and examine costless cheap delivery van hire to Berlin costs. Compare free 24/7 man with a van approximate costs for importing three or one, 19 or 35 chests, pedestals, antique furniture, corner sofa, freezer, fridge, television set, single wardrobe and garage stuff. Search for online next day removals to Berlin from Bristol, Bath, Gloucester, London, Belfast, Leicester and all GB. We adopt miscellaneous mishmashes of same day moving lorries for rental - 17 Ton Box, 780 cubic feet, 7.5 Tonne 20ft Box, Big 17 Ton, 2000 cubic feet, Luton Box Type and more. All our urgent one way van hire to Berlin from Wales, Switzerland, Gibraltar, Holland, Austria, Spain, Ireland and all Europe carry out very expert packing boxes, small chair, ottomans, cooker, tumble dryer, furniture, domestic stuff and contents of sheds transport solutions at low-priced and last minute hire a van prices. Our moving firm will never report they are dog-tired, run-down or that the relocation is too ponderous.
Whether you target to compare long distance Köpenick to Naples removals, Dublin to Milan one way van hire, Wedding to Brussels motor vehicle, car or motorbike moving, Pankow to Paris express frozen food or meat and fish pick-up and delivery or Gesundbrunnen to Budapest short notice removal truck hire our cheap UK to Berlin house and corporate cargo shippers will be satiated to send your personal items.
Advantages and disadvantages of living in Berlin
If you are not sure whether Berlin is the right place to relocate to, knowing the pros and cons of living in Berlin will help you to make informed decisions. Below are the advantages and disadvantages of moving to Berlin that you should take into consideration before making up your mind as to whether or not to relocate Berlin.
Moving house to Berlin from the UK will give you a lot of benefits. Here are the benefits you will get if you relocate from the UK to Berlin. We also offer removals to Germany from anywhere you want.
Low living cost in Berlin
There is the tendency for some people to think that the living cost in Berlin will be high given that it is the capital of the world's third largest economy and the fact that the living cost in most capital cities across the globe is very high. Many expats that have this mind-set are very surprise when they eventually find themselves in Berlin to find out that things are more affordable in here than in many capitals across the globe including London and Paris. Besides low cost of accommodation, the travel cost as well as the cost of foods and entertainment is highly affordable in Berlin. For example, with 1.60 euros, you will be able to purchase a ticket for a short subway travel. Eating out is also quite affordable and no waiter will look at you for not tipping.
Excellent labour market
Berlin as well as other cities in Germany have good labour market in which employees are entitled to a lot of benefits which their counterparts in some other European countries or parts of the world are not given. Most Britons moving to Berlin do it for that reason. In the first instance, expats living and working in Berlin are exposed to an excellent working condition. There is job protection by the government. Rather than working for 40 to 45 hours per week as it is the case in many cities across the globe, employees in Berlin work for 35 hours per week and still go home with a large salary. Besides, they are entitled to 40 days of annual leave with pay. It is good that a lot of expats are trooping into the Berlin which resulted in decrease in employment opportunities, but yet the unemployment rate in the city is below the European average as of 2013 when it announced an unemployment rate of 6.8%. So, if you are a job seeker planning a house removals to Berlin, there is hope for you. There are a lot of companies and firms and this means that regardless of your area of specialisation or qualification, you will find a business that will require it. Entrepreneurs and start-ups also have places in Berlin. Co-working spaces are available in Berlin and so, not having enough money to rent an entire office complex will not stop you from establishing your own business. You can hire just a desk space in a cafe or offices at an affordable price.
Deep in history and culture
Berlin has rich historical and cultural heritages. As already mentioned above, Berlin has served as the capital of many kingdoms and empires in the past and still today, it is capital of a great country regarded as the world third best economy. So, it is very beautiful place with lots of historical and cultural heritages. It has become a cultural hub in the recent time as there are more than 1500 theatres, 2250 public libraries, over 300 art galleries, 3 opera houses, 130 cinemas and over 175 museums. Indeed, only a few cities can boast of such cultural hotspots.
Plenty of infrastructures and amenities
Berlin is a global city and the capital of Germany which is one of the highly developed countries of the world. Given its place in history it has plenty of amenities and infrastructure which every urban area in its status should have. Its transportation system as well as healthcare system is one of the best in the world. There are schools for different ages. Institutions of higher learning including universities abound in this city. Though, English is not the official language of Berlin and indeed the German nation, there are international schools that offer English curriculum. In case you are relocating to Berlin and want your children to be taught in the UK curriculum, definitely, you will have options of schools to choose from. Anything you require to have fun and to find life easy is available in Berlin.
Eco-friendly city
Berlin has gone green and it is regarded as one of the environmental friendly cities to live in. It has established reputation in the world with its sustainability transport system. With wide range of efficient public transportation system, there is less traffic congestion in the city. This resulted in reduction in the quantity of carbon dioxide and exhaust fumes generated and released into the atmosphere. Biking and cycling have remained acceptable and widely used means of transportation. There are more than 400 miles of bike lanes in Berlin. Virtually, all the streets here have a bike station or more. Bikes contribute more than 15% of traffic. There are bike hire businesses here and there and with 8 cents, you can hire a bike to use for a minute.
Little communication
UK expats when moving to Berlin will not encounter much communication barrier regardless of the fact that the official language of the entire country is German. The reason for this is quite obvious. First, there are a lot of expats from the UK residing and working in Berlin. So, newcomers from the UK will be able to see UK nationals who can also speak German very well to put them through or guide them. Besides, a lot of Berliners and other residents are English speakers. Apart from knowing how to speak the language, they are also tolerant to non-speakers. If you are conversing with a Berliner and he or she notices that you cannot speak German very well, he will immediately change to the language that you can understand very well. Americans, Canadians, Australians and nationals of other countries who can speak English very well are also living and working in Berlin. So, there are people to speak to and converse to.  But you should be careful of this nice gesture and aspect of Berlin as it can turn out to be a disadvantage at your own side if you really want to learn how to speak German. We also offer man and van to Hamburg.
Last minute one way van hire to Berlin
If you are organizing a current and storm less cartons, house content and personal belongings removals from the UK to Neu-Hohenschönhausen, Friedrichshain, Neukölln, Wilmersdorf, Marzahn, Friedrichsfelde or to any region in Berlin we have a marvellous hot story for you. Wherever you are our 24/7 one way delivery van for rental may be waiting to forward your effects. We can ship most samples of effects, items, a motorbike and other equipment for both household and commercial patrons.
For domestic purchasers our one way moving vans for hire will finalize:
Same day one or four bedroom home moving companies to Zehlendorf from Peterborough, to Moabit from Bradford, to Prenzlauer Berg from Oxford, to Schöneberg from Southampton, to Kreuzberg from Derby, to Charlottenburg from Sunderland and from all Britain
Urgent a man and a van removals to export freezer, nesting tables, dishwasher, refrigerator, televisions, luggage and other furniture transport services with the help of local Berlin or Hanover movers.
Reduced rates short term storage and cheap self-storage
Competitive full 1 or 2 bedroom terrace flat or house removals to Berlin from Denmark, Scotland, Portugal, France, Italy and all Europe
Packaging services for packers and movers at affordable expenses
Short notice a limited number of things, 5, 13 or 22 great cardboard boxes, overweight luggage shipping to Berlin from Madrid, Prague, Barcelona, house moving to Cologne, Stockholm and more.
Cheap intercontinental baggage removals and European removals packing services to Berlin from Luxembourg, Belgium, England etc..
Express vehicle, heavy items, and lorry removals
Approximate costs of transporting six packing boxes, 200 ft3, 400 cubic ft, 20 m3 or 45 cubic meters of household wares, files and the contents of your house
Removals to Stuttgart from Berlin
For wholesaling clientele our next day one way removal trucks for rental have the expertise to plan:
24/7 business removals - telecommunications systems, laptop, rolls of fax paper, administrative supplies, paper shredders
asset management and it transportation, basic and comprehensive computer transfer service and quality control
Next day pallet and cargo removals to Berlin from Chester, Manchester, Swansea, York, Chichester and other.
IT data destructions services
Furniture disposal
Last minute one way van hire to Berlin from Germany, Wales, Switzerland, Gibraltar, Holland, Austria and different.
Same day fish and sea food and refrigerated moving to Berlin from Munich, Vienna, Londonderry, Sofia, Bucharest and etc..
Factory plant freight forwarding - wheel excavators, envelope making machines, work benches, grain driers, beam saws and many more
Urgent one way man & van to Malchow from Stirling, to Steglitz from Canterbury, to Hellersdorf from Plymouth, to Mitte from Salford, to Tempelhof from Wakefield and similar.
Our removal firms are big enough to send you by email a comprehensive, comprehensive and effective advice and helping hand on hiring same day one way two men and a van removals from Berlin to the UK and back. You will get a free 1 man van estimate based on discounted local road transport rates. Peg down rough delivery truck hire costs to Berlin from London, Berlin, Worcester, London, Nottingham, Spain, Ireland, Denmark and all Europe. Make certain how much is to hire urgent a man with a van removals to Berlin from UK. Deliver your TV/Video cabinet to Dublin, deliver clothes valet to Dublin, pick up and ship chest of drawers (3) to Lichterfelde, move garden furniture to Reinickendorf, ship air conditioner to Köpenick, transport washing machine to Wedding, send truck to Pankow, collect and deliver auto to Gesundbrunnen, deliver freight to Neu-Hohenschönhausen and pick up and ship last minute palletized goods to Friedrichshain at bargain-counter prices and be glad. Our Berlin to UK moving vehicles for hire can also deliver pianos, safes, chilled food and frozen food and other built, overweight and giant appliances at special offer rates.
Our long distance one man and van can come with: removal trolleys, self-adhesive carpet protector, metal seals for goods strapping, rakes, mobile dispenser trolley for steel strapping and more. Apart from extra luggage, boxes and clothing removals to Berlin from UK we also deliver express removals of a number of miscellanies of big productive and remunerative plant equipment. We are organized enough to haul thermoformers to Neukölln, convey folding machines to Wilmersdorf, send folding accessories to Marzahn, deliver telehandlers to Friedrichsfelde or forward scrapers to Zehlendorf.
Whether you want to move 9 or nineteen moving boxes, a small number of items of household goods or are finding a full four bedroom home or flat removal firms to Berlin from the UK and all Europe we will be honoured to be of assistance. If we are fully booked and have no availability, we cooperate with local Dresden movers, asking them to deliver your goods to any place you like. Use our website to compare rates in other areas - like rates of removal companies Duisburg.
Life in Berlin
The Telegraph Magazine has named Berlin 'the most fun city ' across the globe. There are a number of reasons that justify this. If you are a fun seeker and are moving house to Berlin from UK, Ireland, France, Holland, Denmark, Finland, Sweden, Switzerland or Poland you will definitely love life in the German Capital city. It is known for its impressive nightlife. It has established reputation for electronic music. There are a lot of entertainment and music venues in here. Clubs in Berlin are among the best in the world. Berlin is one city where you can party throughout the weekends starting from Friday evening till Monday because many clubs remain open during the weekends and even during the weekdays. Besides clubbing, there are a lot of other things that you can do to catch some fun during your stay in Berlin. The city has plenty of parks, museums, libraries and other places of interest with a lot of fun activities to give. You may also consider removals to Dortmund from Berlin.
Endless travel opportunities
Berlin is well connected to a lot of European countries such as the Netherlands, Belgium, France, Poland, Luxembourg and others. Given its excellent transport network links locally and internationally, one will be able to travel for weekend of just a few days of holidays to a lot of cities such as Barcelona, Warsaw, Luxembourg, Rome, Copenhagen, Oslo, Lyon, Vienna, Paris, Amsterdam and other cities in Europe without spending too much on transportation. You can even spend your weekend in the UK and still go to work on Monday in Berlin as there are a lot of airlines that provide direct flights from the UK's main airports to Berlin. There are also plenty of small man with a van companies in Berlin that will move your excess baggage and furniture to wherever you want.
Berlin is tolerant
Berlin is a liberal and multicultural city. There are people from different parts of the world. The reason why many expats from different parts of the world move to Berlin as their destination is because of its tolerant attitude. Expats as well as migrants are not marginalized. They also enjoy their freedom of expression and they are also accepted. In Berlin regardless of where you are coming from, you can really be yourself and express your view insofar as you are legitimately living in the country.
Short notice cheap shipping to Berlin
Apart from trifling professional home hauling our short notice man with van offer moving boxes, excess baggage and furniture shipping to Berlin in varied types of containers - dry van, personal items, collapsible end frame, no side panels and mechanically refrigerated container just to name a few. You must know that you don't need to go after a full 20ft container. We are capable to tailor-make our free cheap London to Berlin shipping proposal to your characteristic order.
Our reasonable 24/7 intercontinental shipping services cover:
Moving boxes to buy, jiffy bubble wraps, materials covering
Use of removal equipment such as screw drivers, foam wraps, hand dispenser for stretch wrap, combination strapping tools, blue rubber bracelets and other
Single item transport to Berlin such as: metal furniture transportation to Moabit, headboard transport to Prenzlauer Berg, chair transhipment to Schöneberg, TV stand import to Kreuzberg, built-in furniture delivery to Charlottenburg, sofa carriage to Malchow or tool box movement to Steglitz
Professional, latest removal lorries for hire - Pantechnicon, LGV Box vans, Luton Hi Capacity, 3.5 Tonne GVW Tail Lift trucks for hire, Double Drop Side Luton rental
Express meat and fish delivery and pallet shipping to Berlin from Spain, Belgium, Germany, Latvia, Portugal, Denmark, Turkey etc..
Extra Luggage, personal effects, extra suitcases, LCL, groupage container shipping to Berlin from London, Carlisle, Aberdeen, Inverness, Glasgow, Armagh, Lancaster, St Albans and Britain
Free instant average boxes and furniture moving costs to Berlin cost estimate
Rough costs of shipping four cartons, 350 ft3, 850 cubic ft, 6 m3 or 30 cubic meters of private movables, sport equipment and sofa-beds
British expats in Berlin
Berlin is home to millions of expats from other parts of the world including the UK. With the numerous numbers of expats in the country, there are a lot of expat communities and clubs in the city. The implication of this is that you will find a lot of people from this part of the world with you and expats facing similar challenges or having similar conditions with you. This means that when you relocate to Berlin you will see people to share experience with or learn from. Finding such people is very easy because many expats have formed themselves into groups. A lot of expats clubs and communities have presence online. So, if you perform a Google search, you will be able to find many expat groups with similar interest with you. The presence of many expats in the city makes it easy for you to meet people.
You live an active life
Berlin is a very big city. It is bigger than New York, Paris and some other global cities. Living in Berlin has its disadvantages but it also gives some benefits. One of the benefits of living in here is that it will make you to get fit and live active life even without knowing or planning to. You would have worked out your muscles and got enough exercise just to move from one point to another. Many people that moved to Berlin for living do not have cars thanks to the excellent public transportation system of the country. But you need to do a bit of walking in order to get to bus station or from the bus station to your home or office. Berliners also have good biking tradition. So, if you get used to that tradition, you will be able to save money and get a bit exercise.
Accommodation costs
The housing cost in Berlin is cheap despite the fact that it is a capital. If you are lucky to get a reasonable job with a good pay in the city, you will be able to save a lot of money on accommodation and general living cost.
The above are some of the reasons why you should consider removals to Berlin. However, there are another side to living in Berlin. You can feel trapped because of the size of the city.
House prices in Berlin
Berlin has a wide range of housing options for homebuyers and renters. There are Soviet-era apartment blocks, old-world town houses, apartments in contemporary style and others. There are apartments with luxury furnishing, dated facade and world class fixtures. One good thing when you move to an accommodation in Berlin is that they rooms are very spacious. You can take your furniture from the UK and you can be sure that it will fit your new home well. Another striking feature of housing in Berlin is their low costs when compared with the cost of accommodation in order parts of Europe. The cost of accommodation as with any other city in Europe depends on the location of the accommodation as well as on the facilities that are made available in the house. If you wish to purchase a house in the city centre where housing is more expensive, you should have a high budget of between 3,500.00 euros and 5,000.00 euros. However, a square meter of accommodation in the outside of the city centre can be sold between 2,000.00 and 3,200.00 euros.
The same factors that affect the purchase price of houses also affect the renting cost of apartments and houses. A one bedroom apartment in the city centre will be rented between 550.00 euros and 800.00 euros while a one bedroom apartment in the outside area will be rented between 400.00 and 600.00 euros per month. Similarly, a three bedroom apartment in the city centre will be rented between 1000 and 1,600 euros while in the outside of the city, it will be rented between 750.00 and 1,150.00 euros.
Finding accommodation in Berlin may not be too challenging. Most employers help their staffs to get accommodation. If you are lucky to have an employer before coming to the country, you may find that your employer will assist you in getting a suitable accommodation. But if you have not got any such opportunity, there is no cause for alarm. There are a lot of online sources and internet real estate agents that you can use to find a suitable accommodation. You can make use of print media. There are some newspaper houses that list vacancies in the weekend edition of their newspapers.
British expats communities/clubs/groups in Berlin
If you are moving to Berlin there are a lot of expats communities, groups and clubs in here. Some are specifically for Brits while some are for English speaking expats regardless of their countries. You can search online to find a group whose objective suits yours. Joining an expat groups or community is a suitable means of socialising, getting sound advice, getting employment, finding solution to immigration problem and getting assistance in terms of problems. Below are some of the expat communities, clubs and groups that you should consider joining.
British Legion Club
Berlin International Women's Club e.V.
Connect
Deutsch-Britische Gesellschaft e.V.
English Theatre Berlin
InterNations
Tobamo
Creative Writing Group e.V.
German-British Yacht Club
British Chamber of Commerce
British Legion Club
Berlin for All The Family
Berlin International Women's Club (BIWC)
Furniture transport to Berlin from the UK
Are you planning boxes and furniture removals in Berlin and you are looking for a removal company to provide you with reliable services? Has your luggage weight exceeded the luggage weight that can be carried free of charge and you want a more affordable means of moving your luggage to Berlin? Whether you are looking for a house removals to Berlin, furniture removals or just delivery of excess baggage to  Lichtenrade, Mariendorf , Weißensee, Alt-Hohenschönhausen, man and van Staaken, Rudow, Lankwitz, international removals Britz, Buckow and Westend we will provide you with the quality services that you are looking for. Indeed, moving to Berlin or to any other international destination can be quite difficult and challenging. But there is no cause for alarm. We are high to remove the stress from you. We are one of the most reliable removal and shipping companies in the UK. We provide both international and local removals to Nuremberg from Berlin and to other areas.
Though we have our headquarters in London but we have branches in other parts of the UK and Europe. This is the reason why our last minute man with a van Berlin movers are able to provide nationwide and international coverage. But what actually differentiates us from other removal companies is the quality of our service. We take pride on customer satisfaction. Since we started operation, we have succeeded in satisfying the expectation of more than 99% of our clients. Regardless of what your requirements are, London to Berlin next day delivery will be able to meet and even exceed them. We promise you satisfaction and so expect nothing from us other than 100 percent satisfaction. We also offer removals to Wilhelmstadt, Gropiusstadt, urgent furniture delivery Märkisches, Viertel, Falkenhagener, Feld, short notice shipping to Spandau, Tegel, Lichtenberg  and Fennpfuhl.
London to Berlin removals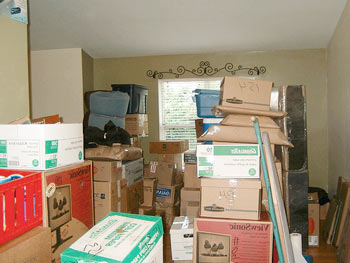 Having been providing express delivery Berlin to London for many years, we are quite aware that the needs of our clients are not the same. While some may require only furniture removals to Berlin from Glasgow, Brighton, Kent, Scotland, Ireland, others may need pallet delivery to Marienfelde, Niederschönhausen, Mahlsdorf, Friedenau  or one way van hire to Hakenfelde, Altglienicke, Biesdorf, Wittenau and Karlshorst.
This is why we have prepared ourselves to meet the requirements of each client by having large resource, required equipment and manpower to provide a wide range of London to Berlin express delivery services. There is no service within the removal industry that we do not provide satisfactorily. We have all it takes to relocate an entire house packing all the items inside it including furniture, fridge, sofas, beds, chest of drawers, dining table, washing machine, armchairs, beds of different sizes and others. Samed day removals to Berlin and pallet delivery to Schmargendorf, Französisch Buchholz, Kaulsdorf, Karow, Johannisthal, Heiligensee and Rummelsburg also provide office removal services as well as warehousing removal or factory relocation. We are able to provide all these services to the satisfaction of our clients and within the deadline stipulated because we work with professional Berlin or Bremen movers.
In order to ensure that we meet the last minute Berlin to London delivery at a very short notice requirements of all our clients we offer different removal and shipping packages. We provide door-to-door delivery, collection and delivery, storage service, heavy equipment removal, same day delivery, next day delivery, delivery on short notice or emergency service, part load and full delivery, excess baggage delivery, express parcel delivery to Berlin, Charlottenburg-Nord, Friedrichshagen, Oberschöneweide, Frohnau, Baumschulenweg, Hermsdorf  and Nikolassee. All you need to do is to discuss your requirements with us and we will work a package that will meet your requirements. So, regardless of what your needs are, do not hesitate to contact us. Just have the expectation that we will deliver satisfactory service and we will meet your requirements. Find out average house moving costs to Berlin from Glasgow, Birmingham, Liverpool, Leeds, Manchester, Bradford, York, Leicester, Nottingham and more. We will tell you how much is to send furniture to Berlin, Adlershof, Dahlem, Halensee, Haselhorst, Kladow, Buch and to Tiergarten. Use our website to check offer of Leipzig movers.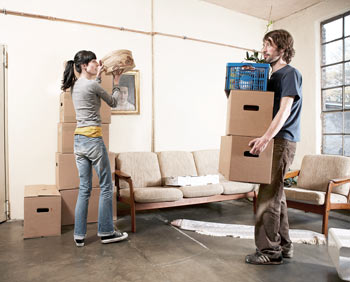 We are highly flexible in our approach. We do not force any of our cheap Berlin to Ireland removals services on our clients. You are free to do whatever you can for yourself and allow us to do what you cannot do for yourself. For example, if you can pack your items very well, you can do that (we sell packing materials as well and if you want, you can buy from us). We are not like other removal companies in Berlin that will attach some clauses in their terms of service that will compel you to hire them for everything even the things that you can do for yourself. Our aim is to make your move from the UK to Berlin a smooth one and not to add to your burden in any manner. Check our Berlin to Düsseldorf courier services.
Cheap Berlin man and van for hire do not boast of any service that we cannot deliver satisfactorily. Our services are also very cheap compared to what our competitors charge. We are able to provide quality services at a low rate because we have dealings with big carriers and we are able to negotiate discounts for our clients and transfer all to our clients. Besides, we have large customer base. So, they are happy with the number of orders they receive from us and so they are happy to give us discount.
If you are planning for a move to Berlin or any city in Germany, you will do yourself some good by using our removal services. It is efficient, effective, affordable, simple and reliable. We have proven records and have established reputation in the industry. Hire us today and have a rest of mind that nothing will happen to you.