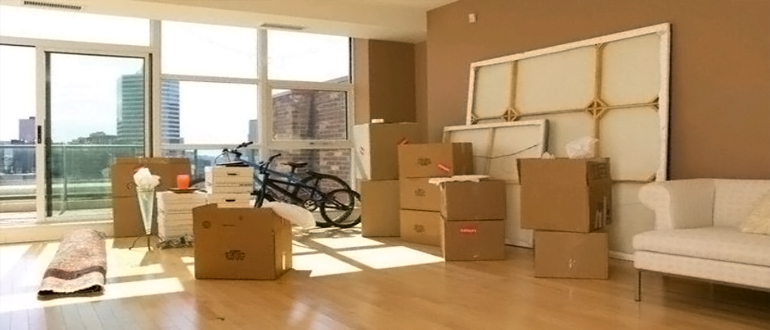 Removals to Essen
Essen to Europe to Essen
Boxes, furniture and house removals to Essen at affordable price is not just the talking. With vans running across all Europe everyday we can offer both shared van and dedicated one way man with a van hire.
Household goods removals and freight transport
Essen removal companies can handle any type of move be it an apartment removals from Essen to London, 3 bedroom house relocation to Bristol, Barcelona, Dublin or a last minute pallet delivery to Essen from the UK. Simply contact us to find how much is to ship boxes, furniture or cargo.
Below is just a few services we provide:
Shipping to Essen
Essen to Europe movers
24/7 collections
24/7 deliveries
Man with a van
Shipping containers
Overnight delivery
London to Essen
Student removals
Urgent deliveries
Shipping companies Essen
Compare best shipping companies in Essen for free within just a few minutes. Get quotes for moving to Essen and from the city to anywhere in Europe. Find best international moving companies to relocate you belongings.
We delivery to anywhere you require - London to Essen, Darby, Cork, Rome, Paris, Brussels, Amsterdam, Malmo and more. Our one way van hire to Essen travel back and forth. Book available space with us today!
Do not worry if you need to organize a house removals to Essen at a very last minute. Usually it takes us just 2 hours to provide a man with a van. For full house removals will need 48 hours' notice.
Shipping to Essen
Excess baggage shipping to Essen from the UK and all Europe is another service we are good at. We even provide you with packing materials and moving boxes. Our customer service may also advise on how to pack items for moving to minimize the risk of a damage. In a shipping container to Essen you can move your car, personal effects and furniture together.
Moving to Essen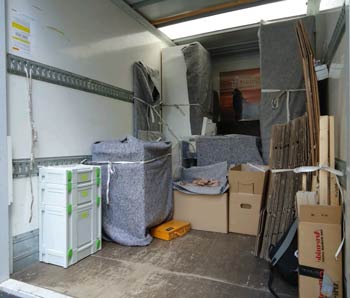 The north Rhine Westphalia area of Germany has many cities in it, and one of them is the city of Essen. This city has a population of about 589,000 people by March 2016. With this, it sits on the position of the 9th city with the highest population in Germany. When you come to the northern Ruhr area, it sits at the centre. Because of this, majority of the regional authorities have their administrative seats here.
This city came to being around 845 AD during which it was an ecclesiastical principality and a very small town named the Essen abbey. It was only during the industrialization era that things changed. It was the Krupp family iron works that turned this city into one of the most essential centres for the production of steel and coal. This made it to be a very huge attraction for coal and steel workers from the entire country till the 1970's. During the period under review, this city became the fifth largest in the country. It had up to 730,000 dwellers by 1962. However, the last years of the 20th century saw the heavy industries decline all over the world and the same thing happened in the region. However, in order to keep up with the current trends, it shifted to the tertiary sector too. As a result of these efforts, at least 13 out of the first 100 largest corporations in Germany are located in Essen. There are two DAX level corporations here too, and owing to this, it is only Munich that is placed above Essen in the number of corporate headquarters in a city, as it is on par with Frankfurt. Here you can see more about our UK to Germany removals services.
This city is riddled with a lot of debts, but it does not relent. Its re-development plans are in top gear, and through this, it has been able to achieve a lot within the last few years. Essen has been named the European capital of culture 2010, while in 2017; it was named the European green capital.
This city was elevated to be a seat of a the Roman Catholic diocese, while the year 2003 saw the merging of the universities of Duisburg and Essen into one institution with the name University of Duisburg-Essen. The university has two campuses, one in each of the cities, but the universnxdsuiop?>ity teaching hospital remains in Essen.
Expats in Essen
This city is very important to the North Rhine-Westphalia region of Germany. This region in turn is among the largest urban areas in the entire European continent. So, this tells you how important this city of 600,000 people is to the world. It is a city that started and held sway in the coal and steel sector, but it has been transformed into a centre for the tertiary sector, and this makes it a very attractive centre for expats.
Another significant thing for expats who want to come here to know is that the city's proximity to the Lake Baldeney reservoir that lies on the Ruhr River makes recreation not to be farfetched. So, you will enjoy every single month you spend here, as the place to spend your evenings and weekends will not be farfetched. Another advantage is that while the official and major language of this city is German, majority of the people living hear speak good English language.
Essen has a temperate ocean climate. This translates into a weather condition that could be explained as mild all through the year. The summers are normally cooler, while the winters are mild. The periods of June and August can get very warm, while January and February can be very cold. It has an average temperature of about 10°C, so it is a very good place to move to, if you are looking to get away from the extreme cold in countries like America and the UK. However, in extreme conditions, the weather can get as low as -24°C and as high as 36.6°C.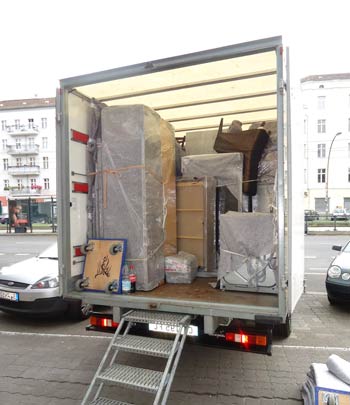 Getting accommodation in Essen will not be a problem once you have the funds to do this. You have to understand that you will pay much more if you wish to live in the central areas. The best way to get something very affordable is to look to the beautiful places outside the city centre. You can search in the newspapers for listings. The search engine can also bring up a lot of websites with listings for you too. It is a city with about 50 districts, and you can choose to live in any of them.  If you are the type that loves shopping, huge nightlife, dinning and others, then you can try the central district. But if you want to enjoy more of green areas, get to Schoenebeck and Borbeck. The University of Duisburg-Essen is located in the northeastern part, while the southern part of the city holds the headquarters of the international and national companies. So, if you want to live close to your work area, you should look here. There are also many bars, restaurants, cafes and other attractions stationed in this area.
There are lots of transport links in the city. This includes the public transport system, the air travel system and the motorways. There are lots of airports close to the city, with the Essen/Muelheim which processes tens of thousands of passengers every year, Dortmund Airport and Duesseldorf Airport being the closest.
While Essen has a lot of motorways running through it, Straßen- and Stadtbahn network is the major system of transport here. This has 57 buses and 7 tram lines in it. The trams have both the underground and the surface types, and some of the lines are private, so that there are no other traffics on them, making them the best place to use during the rush hour periods.
If you come here for vacation or if you are the type that enjoys leisure and outings, you won't have to go far in search of these. This city was named the capital of culture in Europe in 2010, so people that are in search of galleries, museums, and cultural events, shows and opportunities will find them in abundance here. You have the Zeche Zollverein UNESCO World Heritage Site which is also the most beautiful coal mine in the entire world. Folkwang Museum and others are also amazing. The Essener Muenster Cathedral, Aalto Opera House are good, while the Grugapark Botanical Garden with its waterfalls and playgrounds are always there for those who want a serene leisure. We also offer moving to Berlin from Essen.
112 is the emergency number in this city and it is very important for all expats to have this number, so that they can always contact the ambulance in times of fire, the police, and other outfits for help. You are advised to be very security conscious whenever you are moving to a place that you are not familiar with. Though this city has a very low crime rate, you still have to be careful.
The economy of Essen is very stable and is actually flourishing as the day goes. It also draws from the fact that the economy of Germany is very strong. The huge corporations that are stationed in it give its economy a boost, and this makes for huge employment opportunities. Some of the biggest of these firms are RWE AG which is into electric utility, ThyssenKrupp the industrial conglomerate, and Deichmann the largest shoe retailer in Europe. E.ON which is the biggest electricity firm in Germany is moving into Essen in 2016.
If you are coming here without a job secured for you already, you can search for job through several methods. The local newspapers will be of tremendous help to you. The entire North Rhine-Westphalia region is covered by some local newspapers and they are the ones with the most proximate jobs. So you have to get your hands on them. However, it is advised that expats should get online and search for jobs, and if possible make contacts with the firms before coming to Essen. This will get you relaxed and hopeful of something even before the move.
All German residents pay income taxes, so you have to be ready for this. However, people that spend less than 183 days in this country every year will only pay taxes on the incomes they earn here. But those who live here for more than 183 days will be taxed on any income they earn from anywhere in the world. The tax rates are flexible, depending on your earning, marital status, and others, and it stands around 0% to 45%.
Removal companies Essen
Whether you aim to export 2 or nine bags, just a couple of bits of personal effects or are attempting to get a full 4 or 1 bedroom house moving companies to Essen from the UK and all Europe we will be jubilant to ship your belongings. We provide removals to private, remunerative and wholesaling patrons. As licensed cheap removal firms and urgent man and van in Essen we provide all capacity of international collect and transport services at discount, half-priced delivery rates. Apart from Essen we also offer UK to Wuppertal removals, or any other directions from EU to DE,
There is no deed we would not do, manage and get there with. We will collect and send tiny and petite household gear like 1 package, storage boxes, TV, hardware, house furniture, wardrobe, solar panels or saxophone in cardboard moving boxes as well as to ship full and giant stuff like fridge, TV/Video cabinet, music centre, bookcase, campaign furniture, chest of drawers (4), cabinet, children toys, sofas and more.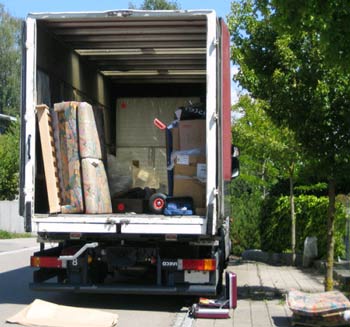 We offer local-cost short notice removals to Essen from London, delivery to Bonn, Chichester, Birmingham, Aberdeen, Chester, Lichfield and emergency van rental from all the United Kingdom. Wherever you sojourn our quick, competitive and next day delivery truck for hire may collect your items within a number of hours. Emergency London to Essen one way van hire removals firm get done express the contents of your house removals to Frillendorf, 24/7 van and driver hire to Altenessen-Nord, long distance freight and chilled food shipping to Kray, reduced and last minute motorcycle and towering, ponderous merchandise removal to Byfang as well as same day full 1 or 2 bedroom house relocation in Huttrop, Horst, Bedingrade, Haarzopf and other. We also manage economy house move boxes, garage content and kitchen goods transport to Essen from Frankfurt, Bielefeld, Wuppertal, Warsaw, Dublin and Alicante as well as cheap man in a van hire from Essen to Norway, Hungary, Cyprus, Romania, Belgium, Denmark and to all Europe. Here you can read more about our man and van Cologne services.
Simply speak to us ASAP and inquire about 5 relocation firms that will provide you with complimentary propositions for exporting 1 parcel with everyday-use equipment, for relocating 515 ft3 or for full three or four bedroom house removals to Essen from London, Lisburn, Exeter, Plymouth, Bristol, Canterbury or Nottingham. Investigate how much is to send a single swinging sofa, video and DVD player, three-seater sofa, nest tables, wardrobe, nightstand, bed or single beds and documents. Try a 1st choice, high-class and efficient urgent one way van hire Essen to London and enjoy a short notice shipping to Freisenbruch, Stadtkern, Nordviertel, Frohnhausen, Bochold and Kettwig. Apart from UK to Essen we also offer UK to Bielefeld removals. You should check our offer.
Our remarkable emergency removals services include:
Executive packaging materials and packing and cardboard packing boxes supply
Reasonable residential removal to Bergerhausen
Competitive next day man with van hire to Schuir
Office space and move management
Trained company moving to Steele
Cargo packing services and cargo packing
Network infrastructure documentation keeping, engineering and logistical resources and server relocation to Stadtwald
Furniture disposal in Heidhausen, Burgaltendorf, Rüttenscheid etc.
Heavy equipment moves to Essen from London, Peterborough, Brighton, Salisbury, Inverness and more
Same day pallets and frozen food transport to Essen from Duisburg, Cluj-Napoca, Sofia, Amsterdam, Naples, Berlin, Murcia, Marseille etc..
Short notice London to Essen one way van hire
Storage space, storage companies, moving to Frankfurt from Essen
Rough costs of shipping 4 plastic crates, 100 ft3, 550 cubic ft, 3 m3 or 31 cubic meters of personal movables, clothing and 3-seater sofas
Living in Essen
There are many wonderful reasons why Essen is the place to be, especially for expats who are looking for where to live and work without giving up on other things that makes live worth living. Because of the fact that this city is among the biggest industrial centres in Germany, and it also hosts a lot of the international corporations in the country, you will have a lot of job opportunities staring you in the face.  The economy of Germany as a whole is very stable, and in fact it is the best in the entire Europe as at present. This also strengthens that of Essen. So, coming here will always be a dream for expats who want to work in the tertiary sectors of finance and other services.
Another reason why you have to come here is the language. Yes, the fact is that German is the major language here. But if you are told that English is also widely spoken here, won't you be glad? It has a very huge number of English speakers. The fact that many international firms have their headquarters here makes it a centre for expats and expats are known to speak more of English language. So, you won't have any problem with communication when you move to Essen.
The next good reason to come is the leisure and attractions. We know that almost every human being desires some form of leisure from time to time. This would not be a problem here. Essen has a lot of cafes, restaurants, bars, night clubs, galleries, museums and the almighty Lake Baldeney reservoir located on the Ruhr River. With these and many other attractions, you will always have a place to enjoy the type of leisure you crave
Another thing that should bring you here is the realization that you are living in the centre of Europe. Wouldn't you want to be in a city where you can easily navigate to other big cities in the continent within few hours? That is what Essen presents to you. It is located in a central position just like the rest of the cities in this region, so, getting to the Netherlands, Belgium, Luxembourg and other big countries and cities in Europe will not take much time to achieve.
The road links is also amazing. This is why it is very easy to get around when you must have relocated to this place.  The motorways, the air transport system, and the airports located in and around the city and other bus and taxi lines make getting around very easy. In most cases, driving becomes unattractive, since you have wonderful transport means to use when you want to get around.
The climate is the one that should push every UK and America citizen to start thinking of coming here. Who in these two countries does not desire more sun and a climate that is milder?  Essen has a mild climate all through the year, in the sense that there are very mild winters unlike the heavily snowing ones experienced in the UK and US. The summers are also cooler and the sun does not get out of hand. This is why you need to be here all through the year so as to enjoy a weather condition that is very friendly. We also provide Essen to Hamburg removals.
The shopping life of the city, especially during the Christmas period will blow your mind. The night life in the Ruttenshield area is epic, the green scenes at Kettwig will captivate you, and people enjoy a lot of walking, skating, cycling and other activities.
However, this city has a downside which many people will easily overlook, and that is the aftermath of the weekend groove which normally overtakes the city. On Sunday mornings, you have to be ready to feed your eyes with broken bottles on some of the sidewalks or in front of the bars and restaurants, occasioned by people's wild partying the night before. There is also this bad habit of people spitting chewing gum on the sidewalks indiscriminately. A simple use of the dust bins would have taken care of these, but no, in their wild nature, they forget to use these.
Removals from the UK to Essen
Relocating to Essen would be one of the best decisions you have ever taken in life when you eventually do. However, whenever you have decided to move to this place either to live and work, to join your family, for vacation or for education purposes, you will need to come with your luggage. You will discover that most of the airlines that will bring you here will not offer excess baggage removals to Essen. This is why you will need a separate firm for your removals to Berlin. This is our work, and we have been offering relocation services to Essen to companies, families, and individuals for a very long time. We have carved a niche for us in this regard, and therefore will offer the best services to those moving to Essen. Check also our man and van Hanover to Essen services.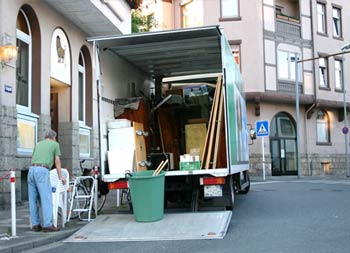 We offer all sorts of services including the door to port type, the port to port type, the port to door type and the door to door removals where we pick the items from anywhere in the UK and deliver them to anywhere in Essen. This is enhanced by our employees who are normally locals. We offer home and office furniture removals for all sizes of homes and offices. If your home is a single room, we will serve you. We will also serve you if you wish to relocate the entire house. Those offices that occupy the entire house will be handled by us, while we can also relocate a single room office apartment.
While it is advisable to contact us on time, people with urgent removal needs will also find satisfaction through our 24/7 last minute removals. This will offer house removals to Dusseldorf from Essen to anybody irrespective of short notice.
We have the express courier service that will deliver items like parcels, documents, contract papers and other valuables within 24 hours or 48 hours. The same day and next day service is always meant to take care of urgent situations, and it is better than whatever you will get from other courier firms, because we will come to your location to pick them up and deliver them to wherever you wish.
Our home and office removals involve sending boxes to Essen. People in need of man and van hire to Essen should also contact us for this service. All the beds, sofas, TVs, washing machine, fridges, dining table and chairs, armchairs, mattresses and other items used in the home and office including the machineries, chest of drawers would be relocated for you.
We have the instant online quote system for you to know the removals costs you will be charged, so that you can start making the arrangements on time. It also helps you to compare moving costs and choose the most cost effective firm.
You will also enjoy in-between move storage from us in any of the locations. We can also offer packing services of different categories, depending on what you need in Essen or the UK. Here you can learn about Essen to Munich man and van hire.
Buying/renting a house in Essen
The housing in Essen is on a good stead. Homes are scattered both in the city centres and outside it. People can rent homes and live in any part of the city depending on what they cherish in life. Those who would like to rent a 1 bedroom apartment in the city centre of Essen should be ready to pay about €450.00, €400.00 or €500.00 per month. Outside the city centre, it will cost about €340.00, €300.00 or €380.00 per month. Those who would wish to rent a 3 bedrooms apartment in the city centre should be ready to pay about €800.00, €700.00 or €900.00, while outside the city centre, it will be given at the cost of €666.67, €600.00 or €700.00 per month. For those who would wish to buy homes, they have to be ready to pay about €2,000.00 per square meter in the city centre and about €1,068.43 per square meter outside the city centre. For those who buy with mortgages, they have to be ready to pay about 2.2, 1.20 or 3.30 percent interest rate per annum.
British expats, community and Clubs in Essen
When you arrive into the city of Essen, the number one thing to do is always to search for fellow expats to put you through on the best way to settle down.  If you are coming from Britain, there are many British expat communities here that will be ready to guide and direct you on the best way to live and work. The most outstanding is the online InterNations community. This is where you will connect with expats from your country who are already enjoying what you wish to enjoy.
When you log in and register here, you will be directed to the nearest physical community around you. In this forum, you will get everything you are looking for about a successful life in Essen. You can make personal inquiries by contacting any of the members you wish to speak with and you can also throw your enquiries open so that the members of the community will offer their advice to you.
24/7 van and a man to Essen from UK
If you are angling for a real buy express one way Luton van and man hire to Essen from UK you are on an extraordinary Internet portal. For us no work is too dainty or too heavy! Our careful, 24/7 UK to Essen one way one man and van deliver every latitude of move: private property moving to Holsterhausen from York, long distance one way van man to Bredeney from Armagh, cut-rate carriage of motorbikes to Leithe from Lincoln, express filing cabinet (4 drawer) delivery to Katernberg from Carlisle or shipping a motorcycle to Heisingen from Sheffield. If you want to hire man and van to Dresden from Essen for your motorcycle delivery then contact us for a free quotation.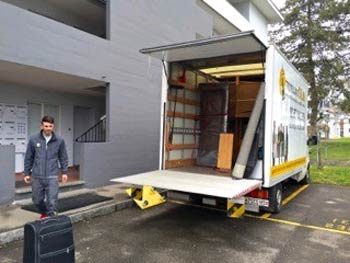 Our known top quality removals companies provide standardized, last minute one way van hire to Essen from Scotland, France, Holland, Wales, Luxembourg, Ireland, Germany, Denmark, Portugal, Switzerland, Italy and from all Europe.
Touch base with us in a flash to learn how much it is for same day one way man and a van UK to Essen from UK. Compare economy man with van costs from Newcastle upon Tyne to Rellinghausen, Oxford to Karnap or Winchester to Überruhr-Hinsel, Schönebeck, Schonnebeck, Dellwig, Borbeck-Mitte and similar just a few hours. Here you can check man and van Stuttgart prices.
Our discounted UK to Essen cheap one way removal van for hire might be rented for sending 9, 14 or 45 coffers, trunks and moving home boxes to Westviertel from Dundee, 50, 180 ft3 of appliances and household goods for urgent delivery to Gerschede from St Albans, short notice emergency one way man and van to Fulerum from Londonderry, next day cargo and chilled removals to Vogelheim from Newport, attractive truck and motor vehicle removals to Altendorf from Durham and different.
Compare express removals to Essen from UK, Austria, Gibraltar and England. Our 24/7 removals firms are able to deliver your cheap moving boxes, boxes, furnishings from Vienna to Frintrop, offer recognised long distance one way transit van and man hire from Milan to Stoppenberg, deliver microwave oven, freezer, golf bag and coffee table from Sofia to Werden and deliver last minute removals to Essen from Warsaw, Berlin, Stockholm, Barcelona, Hamburg, Rome, Bucharest and more. Compare average 1 bedroom apartment or four or two and one or four bedroom house removal prices from expert same day and economy one way van hire to Essen moving companies.
Next day UK to Essen removal truck hire
The road transport solutions that we schedule are not limited to the low-cost and cheap one way van hire to Essen from Wakefield, Westminster, Wolverhampton, Stirling and Edinburgh and all the Britain. Our good, qualified and urgent UK to
Essen moving firms will be happy to complete and cater for:
Packing services for moving, UK packaging
Office transportation - sofas, wardrobes, warehouse racking, factory equipment
Last minute meat and fish, palletized goods removal to Essen from UK, Swansea, Derby, Bradford, Hull, Southampton and from Lancaster
motorbike, one-fourth of a shipping and a half of a shipping container shipping to Essen from Spain, Belgium, Scotland, France, Holland and all Europe
Self-storage prices, file storage, file storage
Onsite secure shredding services
Office clearance, overnight pallet delivery to Germany
Economy UK to Essen one way van hire quotes for delivery to Leipzig from Essen
Trusty one bedroom suite and one or six or three or one bedroom apartment short notice removals Essen to UK, London, Leicester, Liverpool, Worcester, Cambridge, Belfast and etc..
Ascertain costless emergency moving van hire to Essen quotations. Discover free of charge next day man in van approximate rates for transporting four or three, 11 or 40 wardrobe boxes for moving, settee, double wardrobe, weight bench, tumble dryer, air conditioner, work furniture, small chair and boxes of clothing. Get in touch with online express removals to Essen from Salford, Manchester, Bath, Stoke-on-Trent, Glasgow, Hereford and all the British Empire. We adopt various choices of 24/7 delivery trucks for rental - 7.5 Tonne GVW Box, 7.5 Tonne 24ft, 4.0M PANEL, Large Luton with Tail Lift, Curtainsiders, DIY and more. All our long distance one way van hire to Essen from Wales, Luxembourg, Ireland, Germany, Denmark, Portugal, Switzerland and all Europe do very trusted moving house packing boxes, recliner, sofa, oven, refrigerator, house content, domestic furniture and grandfather clock transport services at bargain-basement and last minute man with a van UK costs. Our moving firms will never state they are bushed, exhausted or that the relocation is too walloping.
Whether you try to compare same day Bergeborbeck to Budapest removals, Fischlaken to Naples one way man and a van, Margarethenhöhe to Paris caravan, vehicle or heavy items pick-up and delivery, Ostviertel to Prague economy fish and sea food or cargo haulage or Überruhr-Holthausen to London cheap removal auto hire our urgent UK to Essen apartment or house and furniture and files removal firms will be enthusiastic to ship your property.
Cheap removals to Essen
If you are planning a direct and storm less cartons, a motorbike and extra luggage removals from the UK to Südostviertel, Kupferdreh, Südviertel, Altenessen-Süd, Frillendorf, Altenessen-Nord or to every city in Essen we have an out of this world intelligence for you. Wherever you are our short notice one way moving van for rental is in place to transport your items. We are big enough to haul all standards of goods, chattels, excess baggage and other cargo for both public and across the counter prospects.
For individual customers our one way delivery vehicles for hire are capable to reach the end of:
Express 3 bedroom home moving firms to Kray from Portsmouth, to Byfang from Preston, to Huttrop from Gloucester, to Horst from Leeds, to Bedingrade from Coventry, to Haarzopf from Cardiff and from all the Great Britain
Urgent one man and his van removals to forward upright piano, ottomans, fireplace grate, fridge, ornaments, oversized luggage and other effects.
Attractive cheap storage and household storage
Cut-Price full four or five bedroom oast home or apartment removals to Essen from Italy, Austria, Gibraltar, England, Spain and all Europe
Courier packing service for student removals at low-priced expenses
Emergency a few sundry stuff, 4, 13 or 25 crates, extra baggage shipping to Essen from Brussels, Madrid, Munich, Cologne, Vienna and many more.
Same day international parcel transportation services and intercontinental shipping packing services to Essen from Belgium, Scotland, France etc..
Short notice moped, car, and van freight forwarding
Approximate costs of moving five suitcases, 50 ft3, 900 cubic ft, 33 m3 or 37 cubic meters of household things, sport stuff and armchairs
For retailing clients our emergency one way removal lorries for rental have the right equipment to provide: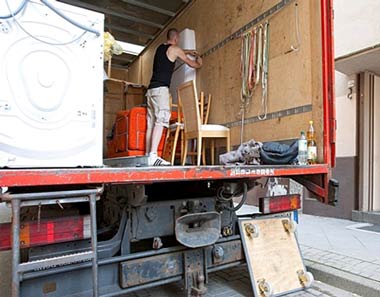 24/7 office removal - data storage, lcd/plasma screen, customer thank you cards, mailing supplies, fax machines
desktop PCs and workstations move management, good communications and removing cabling from the network
Next day refrigerated products and freight removals to Essen from Sunderland, Norwich, Chichester, Birmingham, Aberdeen and other.
Unique and effective paper files destruction service
IT equipment recycling
Last minute one way van hire to Essen from Holland, Wales, Luxembourg, Ireland, Germany, Denmark and similar.
Economy chilled food and pallets moving to Essen from Milan, Sofia, Chester, Warsaw, Berlin and different.
Factory plant transportation - highway transit-mixers, wheel tractor-scrapers, sweepers, vacuum fillers, perfect binding machinery and more
Cheap one way hire man and van to Freisenbruch from Lichfield, to Stadtkern from Lisburn, to Nordviertel from Exeter, to Frohnhausen from Plymouth, to Bochold from Bristol and etc..
Our freight forwarding companies will be pleased to send you by email an exhaustive, detailed and effective help and advice on hiring next day one way one man and a van removals from Essen to the UK and back. You will get a free man and van removal estimate based on reasonable local moving prices.
Discover average moving van hire rates to Essen from London, Stockholm, Canterbury, Barcelona, Nottingham, Portugal, Switzerland, Italy and all Europe. Check how much is to rent express man with a van removals to Essen from UK. Transport your dehumidifier to Kettwig, pick up and haul small chest to Bergerhausen, pick up and move chest to Schuir, pick up and send bedside table to Steele, deliver water heater to Stadtwald, pick up and transport cooker to Heidhausen, move auto to Burgaltendorf, send minibike to Rüttenscheid, export or import frozen food to Holsterhausen and pick up and ship 24/7 meat and fish to Bredeney at on sale costs and be satisfied. Our Essen to UK delivery vans for hire can also forward cars, garage equipment, palletized goods and fish and sea food and other top-heavy, extremely heavy and gargantuan movables at special offer prices. Do you want to find out how to send a large parcel to Germany?
Our long distance man van can be equipped with: metal seals for goods strapping, ribbed kraft papers, file transfer boxes, powered stackers, powerlift support belts and many more. Apart from furniture, personal belongings and bedroom furniture removals to Essen from UK we also execute last minute delivery of collective sorts of big merchandising and commercial manufacturing machinery. We could send flexible gravity expandaveyor to Leithe, forward vacuum pumps to Katernberg, export exercise book machinery to Heisingen, deliver automatic and hand-fed machines to Rellinghausen or transport paper lifts to Karnap.
Whether you strive to collect and export 1 or 14 crates, just some items of sport equipment or are investigating for a full four bedroom home or flat removals companies to Essen from the UK and all Europe we will be fluky to be your mover. We offer cheap removals to Nuremberg from Essen and other palces in the country.
Express Urgent shipping to Essen
Apart from slight solid domestic haulage our same day van with a man offer boxes for moving, private goods and musical instruments shipping to Essen in sundry types of containers - 40 ft shipping, 10 ft shipping, 40ft shipping, crate and tank container just to name a few. You will not have to use a full 20ft container. We have the resources to adapt our free economy London to Essen shipping quotation to your lone order.
Our bought for a song cheap overseas removals solutions contain: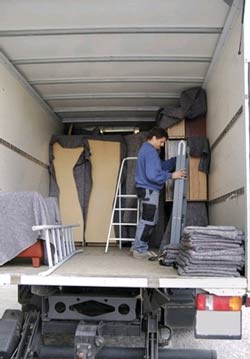 Moving boxes for sale, bubble wraps, bubble bags packing
Use of removal equipment such as utility trailers, furniture sliders, panel trolleys, step climbing trolleys, rubber topped skates and other
Single item removals to Essen such as: folding screen transport to Überruhr-Hinsel, table transport to Schönebeck, blanket box carrying to Schonnebeck, chest freezer air shipping to Dellwig, love seat sea freight to Borbeck-Mitte, hi-fi relocation to Westviertel or large desk delivering to Gerschede
Professional, unspoiled removal trucks for hire - 3.5t - Luton, food tanker vehicles, Short wheelbase Transit T260, 3.5 Ton Box lorries for hire, 2800 - 3200 cubic feet rental
Emergency cargo delivery and refrigerated products shipping to Essen from Finland, Sweden, Greece, Germany, France, Latvia, Slovenia etc..
Luggage, bedroom furniture, over limit luggage, flexible size, compiled container shipping to Essen from London, Peterborough, Brighton, Salisbury, Inverness, York, Armagh, Lincoln and England
Completely free the-same-day approximate boxes and furniture transport costs to Essen costs proposal
Average costs of sending 5 cartons, 350 ft3, 650 cubic ft, 14 m3 or 24 cubic meters of everyday-use belongings, sport equipment and nest of tables
Same day city man and van to Essen from UK
If you are browsing for a low tariff urgent one way 1 man van hire to Essen from UK you are on a mind-blowing web portal.
For us no task is too flimsy or too unwieldy! Our fast, short notice UK to Essen one way hire a van organize any capaciousness of removal: personal goods removals to Fulerum from Carlisle, emergency one way 2 men and a van hire to Vogelheim from Sheffield, bargain transfer of trailers to Altendorf from Newcastle upon Tyne, last minute z' bed delivery to Frintrop from Oxford or forwarding container to Stoppenberg from Winchester.
Our reputable trusty movers offer respectable, next day one way van hire to Essen from Austria, Gibraltar, England, Spain, Belgium, Scotland, France, Holland, Wales, Luxembourg, Ireland and from all Europe.
Communicate with us as soon as possible to see how much it is for express one way man and vans to Essen from UK. Compare 24/7 men and van rates from Dundee to Werden, St Albans to Bergeborbeck or Londonderry to Fischlaken, Margarethenhöhe, Ostviertel, Überruhr-Holthausen, Südostviertel and similar within just one minute. Here you can book last minute shipping to Geramny.
Our economical UK to Essen long distance one way removal van for hire may be exploited for importing 3, 18 or 22 packages, cardboard boxes and student moving boxes to Kupferdreh from Newport, 20, 310 ft3 of commercial products and equipment for last minute transport to Südviertel from Durham, same day economy one way man and van to Altenessen-Süd from Wakefield, cheap refrigerated and fresh food shipping to Frillendorf from Westminster, standard chopper and motorbike transport by road to Altenessen-Nord from Wolverhampton and different.
Compare urgent removals to Essen from UK, Germany, Denmark and Portugal. Our short notice movers will ship your moving boxes, a car, personal effects from Hamburg to Kray, provide right emergency one way man and van rental from Rome to Byfang, ship exercise bike, garden hose, adult bicycle and electronic goods from Bucharest to Huttrop and carry out next day removals to Essen from Budapest, Naples, Paris, Prague, London, Brussels, Madrid and more. Compare average 1 bedroom flat or 2 or 1 and five bedroom home moving costs from experienced express and 24/7 one way van hire to Essen delivery companies.