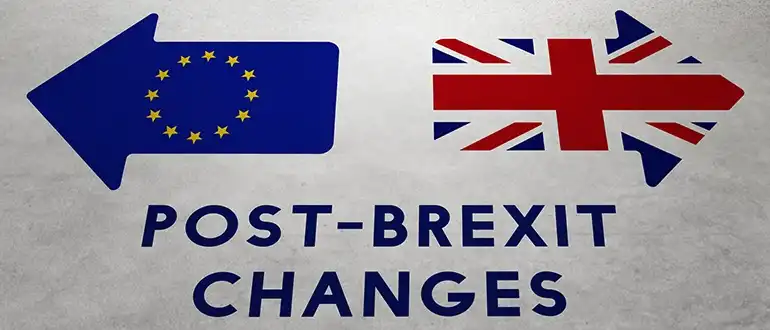 What You Need to Know About Moving to Germany From the UK Following Brexit
There are numerous different complications associated with Brexit, and for 2021, we've seen the full force of many of these issues. One such challenge that we're likely going to see as a result of Brexit is increased difficulty with moving to European countries – however, that doesn't mean you need to write off your dream of moving to an EU country!
As such, today, we'll be looking at some of the key things you need to know about emigrating to an EU country, such as Germany, following Brexit to help you decide whether or not this might be the ideal relocation option for your own travel needs.
It's also important to check the upcoming changes affecting expats in Germany. Navigate to our blog page and read about it.
Taking Out a Permit to Move to Germany
If you're looking to make a move to Germany following Brexit, you'll need to obtain a permit in order to do so. Fortunately, getting a permit to move to Germany isn't a major headache. In fact, there are actually several types of permits that UK residents can apply for to make a move to the country.

Of course, we should begin by noting that you don't necessarily need a Visa if you're just looking to visit the country. With this in mind, if you're only looking to stay in Germany for around 90 days or less, you can travel freely without a visa. However, if you want to stay for longer than the 90-days allowance, or otherwise if you intend to work while living in Germany for that time, you'll need to look at taking out a visa depending on your unique requirements.
If applying for a Visa in Germany, it's crucial that you register at a local registration office within two weeks of arriving in the country. These are generally easy to find by searching online, so make sure you keep an eye out for a local registration office near where you'll be staying.
The Different Types of Permits
At this point, we've determined that you'll need a Visa in order to live, work, or study in Germany – but what options are there? There are actually four main categories of visas that you will need to consider: temporary residence permits, EU blue cards, family reunification permits, and employment permits. We'll briefly cover each of these permit types as follows to help potential British citizens in Germany choose the most effective solution for your own moving needs.
What are the Requirements for Temporary Residence Permits? 
If you are planning private removals to Germany, first of all, we should consider temporary residence permits. A temporary residence permit, as the name would suggest, only provides a short-term residency – usually for around one year or so. Temporary residence permits are also unique in that they are personalised to you; therefore, you may be allocated a temporary residence permit for work, but which doesn't allow you to study in Germany and vice versa. This feature makes it a lot easier to obtain than many other permits; however, it's notable that (if your circumstances remain the same) you may be able to extend the application.
To apply for a temporary residence permit, you'll need to prove at leave B1 level German knowledge, hold German health insurance, and have a valid passport. Moreover, you'll also need a clean criminal record, the financial means to support yourself while in the country, and you'll finally need to pass a health test. Depending on your requirements, you'll also need to offer proof of your application's legitimacy – for example, an offer of employment from a German company.
Family Reunification Permits
If you have a family member who is currently living in Germany, you'll be able to apply for a temporary residence permit until the premise of family reunification. To be eligible in this regard, you will need to either have a spouse or civil partner living in Germany, a long-term (unmarried) partner, or otherwise an individual with whom you have a child.
EU Blue Card Requirements

EU Blue Cards are available for highly qualified individuals, and this allows holders to pass through EU countries without the usual immigration restrictions. However, this is often one of the most difficult visas to apply for since the requirements are often difficult for many people to achieve.
To apply for a Blue card, you must hold a university degree and must also meet one of the following income options:
Your annual income is equal to or greater than €50,800 with a guaranteed job offer in the country; or
Your annual income is equal to or greater than €39,624 in an understaffed industry or one that's otherwise facing a shortage of labour.
Both of these options may enable you to apply for a Blue Card, which grants far greater freedom than other options such as a temporary residency permit.
Taking Out a Permit For Employment
As an alternative to taking out a temporary residence permit, if you're looking to move to Germany for work, you may want to consider applying for a full employment permit.
To obtain an employment permit, you'll again need to prove that you are able to speak a basic level of German at a minimum; moreover, your employer will need to prove that the position you've been offered is not suitable or otherwise can't be filled by German residents. Finally, you'll also need to seek approval from the Bundeagentur fur Arbeit before the application can be approved.
Obtaining an employment permit is also available for self-employed workers; however, this process is far lengthier and may be more difficult to obtain. As such, if you are self-employed, other options might be more suitable.
The employment permit will only remain valid for your contract's duration; however, if you remain employed when the visa is about to expire, and your circumstances otherwise have not changed, you may be able to apply for an extension.
Final Thoughts
While going to Germany is somewhat more difficult following the Brexit implementation, that's not to say that you need to forget your dream of moving to a stunning German neighbourhood. With this in mind, today, we've outlined some of the key points that UK residents need to know about moving to Germany following Brexit and the types of permits that you might require to make this move. Hopefully, this will help you find the most effective strategies for your house-moving efforts overall! Please bear in mind that due to COVID pandemic there could be certain restrictions implemented by German authorities. Please check our guind on how to move safely during Covid-19.