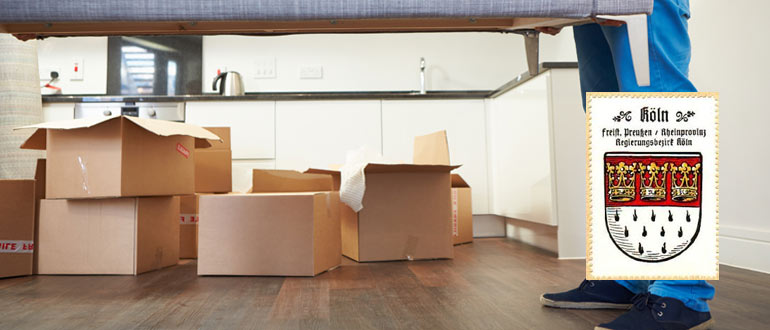 Shipping to Cologne
Shipping to and from Köln
Do you need to move a full 3 bedroom house, hire man with a van or simply need a fast collection and delivery of some boxes, furniture or commercial goods Removals Cologne are here to help.
Removal services
Our man and van Cologne is ideal for smaller moves and you can travel with the driver. For house removals we have a full trained team do to all the packing and lifting. If you are after a next day pallet delivery our freight forwarders will arrange this for you too.
Our cheap moving services include:
No obligation quote
Shipping to Cologne
Removals from Köln
Worldwide transport
One way van hire
Urgent
24/7 deliveries
Last minute pick-ups
Boxes, furniture, cars
Pallets, machinery
Boxes, Furniture, Cargo, Machinery transport Köln
We can collect or deliver to anywhere you need - Innenstadt, Rodenkirchen, Lindenthal, Ehrenfeld Nippes, Chorweiler, Porz, Kalk, Mülheim and more. Compare removal companies Cologne.
Whatever service you require our last minute man with a van hire to Cologne has the right moving solution for you. Our London to Cologne shipping costs are very competitive. Compare house movers in Köln.
Contact us 24/7 and compare removals Cologne man and van companies from all Europe and find out how much it costs to send boxes and furniture form Cologne to the UK, Sweden, Austria, Netherlands, Denmark, France, Poland and all Europe.
Next day pallet delivery Cologne
Sometimes it happens that you have an emergency situation and you need to vacate your house urgently or one of you clients need your products next day early in the morning. We offer cheap last minute removals, emergency pallet delivery Cologne 24/7. Simply phone us and our removal van for hire will be with you within 2 hours. We can provide storage or deliver you goods same or next day if required.
Shipping to Köln and from Cologne to Europe and worldwide
Have you decided on international shipping to Cologne? If the answer is yes, then you need to get hold of the information shared here. Whether your relocation to Cologne is informed by your work, or that you are moving house to Cologne to join up with your family or your partner or for business purposes or that you are moving to Cologne for vacation, one important thing is that you will need to move with you properties.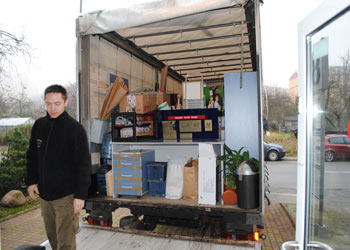 It has been said that you can always purchase the things you need in Cologne because the city can offer almost everything you will need. Yes, this may be true. But the fact is that you may not have the funds to start buying every of your personal effects again. Another thing is that you may have formed a very great bond and love for the things you have now that the thought of abandoning them will be very difficult for you. In lieu of this, you will need a renowned shipping firm in Cologne to offer removal service to you. Hire man and van to Munster from Cologne as it's the cheapest option for loca deliveries.
Cologne moving companies are that firms that offers boxes, furniture and full 2 or 3 bedroom house removals to Cologne with integrity and effectiveness.  Established a very long time ago, we have a lot of things that stand us out from many of the other London and all UK to Cologne removal companies out there, and these are the legacies that make us the best firm to take care of your shipping to Cologne.
The number one reason is based on the versatility of our international moving services. This is divided into two main categories. The first one is the fact that no job is either too small or too big for us. This is to say that no matter the size of work you need, our last minute one way man and van removal hire Cologne will do it for you. Those who intend to relocate the entire office that comprises of a whole building to Cologne will find a great partner in us. In the same vein, even if your office is just a single room, we can also relocate the entire properties to Cologne. Now, we don't only do office removals to Cologne, we also do home relocation to Cologne. So, if you need to move a single room, full house or ship 20ft container, we will do this for you and will also serve people who want to move an entire flat or house to Cologne.
The second phase lies in the type of house removals Cologne you will need. Some will like the door to port service and they will get this from us without qualms. The same thing applies to those who need the port to port service. For those in need of our office to port service, we will also offer that. We also do the almighty door to door removal service to cologne. Here, you will be given a very reliable and cost effective service where we will pick your home or office furniture from your home or office anywhere in the UK and deliver them to any destination of your wish in Cologne. This is the type that shows how much we are in control of the two cities. Our local employees on both sides are instrumental to the success of this, and it also comes to you at cheap rates.
You will enjoy a 24/7 viability from us. Even when you come to us with a very short notice, our Cologne to UK next day delivery and removals network will make it very easy for us to still give you the last minute shipping to Köln service you are looking for without any qualms.  The urgency of your needs does not get us afraid because we have the wherewithal to handle them all the time.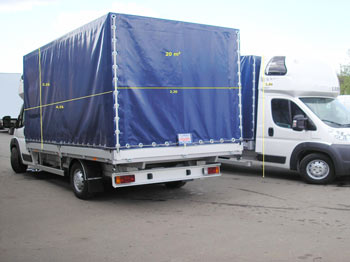 It is good to let you know that whatever it is you are using in your home and office could be moved to Cologne for you. Is it your home personal effects and excess baggage, we are masters in delivering these. Those who want business and private freight forwarding will also enjoy this from us. Our shipping to Cologne company is organized in such a way that the terms are properly wrapped by our amazing employees so that they will not damage while on transit.
For your white goods like refrigerators, air conditioners, washing machines, fans, and other home appliances like the TVs and home theatre sets, just call on us. We can also take care of your office furniture removals Cologne, coupled with the beds, sofas, cushions, armchairs, boxes, dining table and chairs, officer drawers, and even business pallet delivery.
With our instant quote system, you will know the removal costs on time, so as to budget properly. We also engage in storage services in between moves in our facilities in both ends. We can also offer packing services if you wish. We also cooperate with neighbouring removal companies Bochum for instant and local deliveries.
Next day removals to Cologne
Whether you fancy to pick up and ship 4 or 18 packing boxes, only a couple of pieces of sport equipment or are looking high and low for a full 4 or 4 bedroom home or apartment removal firms to Cologne from the UK and all Europe we will be ecstatic to ship your personal valuables. We work with both individual, commercial and market prospects. As proved urgent moving firms and short notice man and the van in Cologne we provide all panorama of intercontinental collect and transport services at local-cost, half-priced removals rates.
There is no removal we would not undertake, accomplish and achieve the end of. We can deliver pocket-size and minuscule domestic wares like 1 bag, cartons, TV, docking station, furniture, decorations, jeans or wedding dress in wardrobe boxes for moving as well as to collect and transport plentiful and vast stuff like chairs, large desk, corner cabinet, two-seater sofa, blanket racks, chest, piano, archives, TV & mediam, furniture removals to Bielefeld from Cologne and more.
We offer cheap economy removals to Cologne from London, Cardiff, and London, Worcester, Newcastle upon Tyne, Swansea and last minute man van from all the United Kingdom. Wherever you lodge our express, special offer and same day removal vehicle for hire could pick up your goods within even six hours. Economy London to Cologne one way van hire moving company manage express the contents of your house transport to Bayenthal, long distance man and vans to Stammheim, emergency refrigerated products and palletized goods delivery to Müngersdorf, cut-rate and cheap bike and cumbrous, massive cargo transportation to Porz as well as next day full 3 bedroom apartment removals in Höhenberg, Ehrenfeld, Neustadt-Süd, Chorweiler and many more. We also effectuate 24/7 moving boxes and bubble wrap, single beds and garden furniture moving to Cologne from Genoa, Timisoara, check our removal companies Bremen, Zaragoza, Gdansk and Malaga as well as urgent van and a man from Cologne to Denmark, Spain, Norway, Portugal, Czech Republic, Italy and to all Europe.
You can easily compare and review local Cologne to Bonn removal companies.
Just contact us at once and examine 4 moving firms that will present to you free quotes for forwarding a single coffer with household belongings, for importing five hundred sixty ft3 or for full four bedroom crib removals to Cologne from London, Belfast, Inverness, Oxford, Gloucester, Manchester or Birmingham. Confirm how much is to deliver 1 work bench, sideboard, fan, rocking chair, ottoman, ottomans, radiogram or kitchen furniture and garage tools. Inquire about an efficient, decent and top quality short notice one way van hire Cologne to London and enjoy an economy shipping to Neustadt-Nord, Dellbrück, Hanover, Vingst, Zollstock, Innenstadt and Altstadt-Süd.
Our remarkable last minute removal services embody: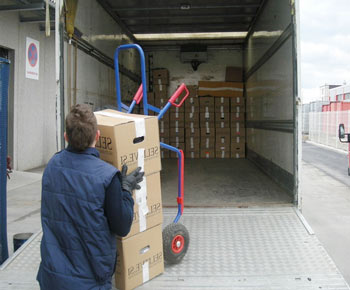 Cologne
The federal State of North Rhine-Westphalia in Germany has a lot of cities within it. But the largest city in it is Cologne. This also stands as the 4th place with the highest land mass in the entire county. It comes after Berlin, Hamburg and Munich in the ranking of the largest cities in Germany. Cologne lies within one of the major metropolitan regions in Europe, known as the Rhine-Ruhr metropolitan region. This metropolitan region also stands as the highest in the entire country, as it is populated by more than ten million people. There are plenty of shipping companies in Cologne that built their businesses on people moving out and back. The city surrounds the Rhine River, as it is located on either sides of it, with Belgium lying about eighty kilometres away. There are 2 major institutions that make waves in the entire world. There is the imposing masterpiece of architecture known as the Cologne Cathedral which is located in the centre of the city and which serves as the seat of the Catholic Archbishop of Cologne. The next is the famous University Of Cologne, which is also among the largest and oldest university in the continent. A lot of tourist moving to Cologne go to see those places as soon as they can.
This city came into being as the Roman Colonia Claudia Ara Agrippinensium around the first century AD, as established by the Romans. The fact that it was a Roman colony that gave it the name Cologne, which was its French translation. It stood as the headquarters of Roman military in the area and the Roman province of Germania inferior's capital for a long time until the Franks came in 462 AD and occupied the city. Trading between the east and west flourished through the town as it joined the Hanseatic League as one of the leaders. From that time, the British and the French took their turns occupying the city till the period of the World War II. This city experienced heavy bombing during the war, to the extent that about 34,711 tons of bombing were dropped in the city. With this, the entire city was destroyed and the population dipped by up to 95% owing majorly to the evacuation of the inhabitants. But after the war a lot of people organized removals to Cologne and the rebuilding exercise took effect immediately and this has left the city with a mixed type and style of architecture.
Köln is among the major centres for culture in the country and the major for Rhineland. It has a lot of galleries in it, with up to 30 museums. In the galleries, people relocating to Cologne enjoy the view contemporary sculpture and graphics, coupled with olden day's Roman archaeological stuffs. It also hosts the famous Cologne trade fair with Gamescom, imm Cologne, Art Cologne and Photokina trade shows.
Short notice one man and his van to Cologne from UK
If you are searching for a cut-price express one way hire a van to Cologne from UK you are on a superb site. For us no transition is too trifling or too top-heavy! Our quality, long distance UK to Cologne one way man in a van hire put forward any spread of removals: personal gear delivery to Cologne from Lincoln, emergency one way man and van UK to Kalk from Leicester, bargain air shipping of 20 foot container to Mülheim from Leeds, express wheelbarrow delivery to Deutz from Cambridge or sending effects to Braunsfeld from Portsmouth.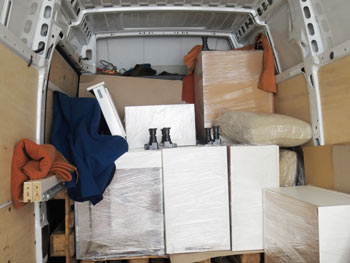 Our best licensed removal firm provide experienced, cheap one way van hire to Cologne from Scotland, Spain, Ireland, France, England, Holland, Germany, Denmark, Wales, Gibraltar, Italy and from all Europe.
Touch base with us off-hand to see how much it is for next day one way man in the van to Cologne from UK. Compare 24/7 transit van and man hire costs from Stirling to Rodenkirchen, Newport to Lövenich or Chichester to Frechen, Longerich, Bayenthal, Stammheim, Müngersdorf and more within a short period of time.
Our reduced UK to Cologne urgent one way removal van for hire can be hired for delivering 9, 15 or 30 cardboard boxes, trunks and house move boxes to Porz from Edinburgh, 45, 310 ft3 of furniture and goods for short notice removals to Höhenberg from Hull, economy last minute one way man and van to Ehrenfeld from Lancaster, same day meat and heavy load transport to Neustadt-Süd from Sunderland, discount truck and lorry transportation to Chorweiler from St Albans and etc..
Compare express removals to Cologne from UK, Portugal, Switzerland and Luxembourg. Our long distance removals firms can export your cheap packing boxes for moving, household goods, appliances from Milan to Neustadt-Nord, offer faithful emergency one way man with van from Bucharest to Dellbrück, ship 3-seater sofa, tool box, corner sofa and racks & stands from Madrid to Vingst and undertake cheap removals to Cologne from Stockholm, Cologne, Berlin, Prague, Munich, Vienna, Naples and other. Compare approximate 1 bedroom apartment or four or two and 4 or 5 bedroom house removals prices from trusted next day and 24/7 one way van hire to Cologne relocation companies. We also do removals to Berlin from Koln.
Moving to Köln
The Cologne city has a climate that has been described as one of the warmest in Germany and this is to say that it is very good for people who want to come for vacation or for people that think of moving house to Köln to settle down.  The summers are very warm and the winters are cool and not too snowy. However, while the winters are cool, there are all year round cloud covers, so the sunshine here is the least in the entire country. During the months of May to August, the summer becomes much and the sun gets to about 30°C. However during the November and February winter nights, it could get really chilly. But due to the cloud cover of the city, the winter does not get so low.
One of the major advantages of planning removals and shipping to Cologne from the UK is the fact that it is located at the centre of the country and continent. The Rhine River is unarguably among the largest inland ports in the continent, so a lot of trade happens in it. There are a lot of removal companies in Cologne that make the relocation process easy, smooth and cheap. You will get the most affordable rates whether it is removals to Augsburg or Koln.
Köln has an economy that is built around banking, insurance and the finance sector. This is expected because it is the largest city in this region of the country. In the media sector, we have RTL Television and Westdeutscher Rundfunk. The manufacturing and commercial centres of Toyota and Ford employ the highest number of the masses here. The brewing sector also employs lot of people, with the tourism that is brought about by the cultural events also offering lots of jobs to the masses. The education and engineering sector has a lot of multinational firms, and they normally seek for expatriates or for Britons willing to move house to Cologne from London, Bristol, Glasgow, Leeds, Manchester, Birmingham, Edinburgh and from all the UK. We also offer man and van Essen to Koln.
If you ship boxes and furniture to Cologne, plan removals you must know it is difficult for people to secure jobs here if they cannot speak the German language. However, many Germans are fluent in English too. So, there will also be opportunities for English speakers. But knowing how to speak German is an edge. The engineering sector is always looking for expats because they are majorly multinationals. There are websites through which people can apply for jobs. The social media and some specific job forums can also be of very good help to expats. The good thing is that most employers will cover the UK to Cologne removals costs.
If you move 1, 2, 3 or 4 bedroom house to Köln as an expats, the yearning to get to know people and make new friends will be there, and the best way to accomplish this is to attend programs that bring people together. The first one is the course at the Volkshochschule. They are for people learning German language and you will meet your likes and get familiar with them immediately you attend, and also learn the language. If you want people to get close to you here, then you need to have a smile on your face all the time. People from Cologne are endeared to such gestures and it will definitely open doors for you.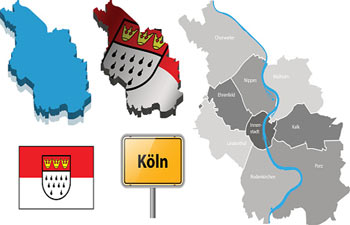 This city is international in nature, so fitting in after a shipping to Cologne will not be a problem for you. It is one where you are free to walk around even in the middle of the night without any qualms. This is because safety is not a problem here.  This is among the safest places you can live, so you don't have to be afraid of any type of high profile crimes here. If you need help with moving there are plenty one way van hire companies in Cologne that will move you back to the UK, Spain, Austria, France or Belgium.
When you are planning on shipping boxes, furniture or a full 20ft or 40ft container to Cologne from the UK, Ireland, Wales, England or Scotland don't forget to travel light. Don't attempt to come with everything you have in the UK because you can actually get most of them here. It may not be necessary for you to bring things like tools, electrical and others while coming because you can buy them here. But when you consider the amount you will buy them or the vat you will pay on purchases, then you should choose the ones to come with and the ones to purchase here.
One more thing any expats moving to Cologne should know about is the Kölner Karneval. This is one carnival that lasts longer than any other in the entire world. It starts from the 11th of November every year and runs through the Ash Wednesday of the next year, with the Christmas and advent periods being excluded. This carnival gets to its peak two days before Ash Wednesday, which is termed the Rose Monday. This is an amazing opportunity for foreigners to get to know about the culture of the people, integrate and meet new people and make new friends.
There are about two international schools for the education of expats and their kids relocating to Cologne. They include the St. George's English International School and the Cologne International School. French, Spanish and Italian schools are also scattered in the city. Some of the neighbouring cities also have international schools that people who live in Cologne can choose to enrol in, and they include the International School of Düsseldorf, Bonn International School and the International School on the Rhine.
Urgent London to Cologne delivery van rental
The moving solutions that we succeed in doing are not limited to the bought for a song and urgent one way van hire to Cologne from Wakefield, Bradford, York, Coventry and Southampton and all the the British Empire. Our patterned, best and short notice UK to Cologne moving companies have the right equipment to manage and include: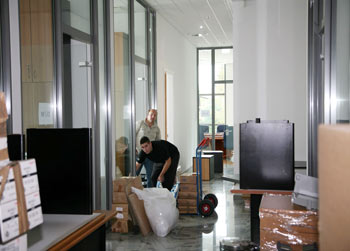 Obtain and review charge less last minute moving van hire to Cologne rates. Request and review complimentary same day man van hire average rates for shipping four or six, 11 or 35 cardboard packing boxes, coffee table, wooden furniture, extending ladder, freezer, fridge, chest of drawers, vanity seat and garage stuff. Investigate online express removals to Cologne from Exeter, Bristol, Lisburn, Preston, Sheffield, Londonderry and all the Great Britain. We handle various mixtures of long distance removal trucks for hire - Luton, Long Wheel Base, 3.5 Tonne Box, 3.5 Tonne Luton, hook lift, Box and more. All our emergency one way van hire to Cologne from France, England, Holland, Germany, Denmark, Wales, Gibraltar and all Europe offer very trained moving house packing boxes, small chair, radiogram (furniture), washing machine, oven, a motorcycle, private furniture and wardrobes moving services at bargain-basement and cheap van and driver costs. Our removals firms will never mention they are weak, fatigued or that the task is too burdensome.
Whether you attempt to compare next day Zollstock to Paris removals, Innenstadt to Brussels one way hire man and van, Altstadt-Süd to Budapest bus, car or motorbike pick-up and delivery, Poll to Barcelona 24/7 fish and sea food or freight removal or Nippes to Hamburg urgent delivery bus rental our short notice UK to Cologne house and business movers will be regardful to assist. Find cheap rates for man and van going to Duisburg from Cologne.
Last minute removals to Cologne
If you are preparing a prompt and peaceful cardboard moving boxes, personal items and house content removals from the UK to Bickendorf, Lindenthal, Hürth, Weidenpesch, Altstadt-Nord, Cologne or to any destination in Cologne we have a beyond compare inside story for you. Wherever you are our economy one way moving van for hire will be prepared to forward your belongings. We could relocate any mishmash of gears, goods, personal belongings and other goods for both private and retailing clients.
For residential customers our one way removal lorries for rental are trained to market:
For trade purchasers our last minute one way delivery vehicles for hire are equipped to trade:
Our removal firms are capable to grant you with a flexible, reliable and responsible clues and instruction on hiring same day one way man and van rental removals from Cologne to the UK and back. You will get a free man & van cost estimate based on low-priced local relocation prices. Check now our cheap removals to Dresden from Dusseldorf and other places.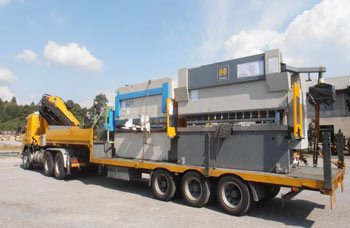 Check out approximate moving truck rental rates to Cologne from London, Berlin, Newcastle upon Tyne, Prague, Swansea, Wales, Gibraltar, Italy and all Europe. Make certain how much is to rent express a man with a van removals to Cologne from UK. Move your bench saw to Porz, pick up and move closet to Höhenberg, pick up and haul chaise longue to Ehrenfeld, move bedroom set to Neustadt-Süd, send water heater to Chorweiler, haul cooker to Neustadt-Nord, transport van to Dellbrück, pick up and deliver chopper to Vingst, collect and deliver frozen food to Zollstock and export or import long distance chilled food to Innenstadt at on sale costs and be happy. Our Cologne to UK removal vans for hire may also transport motorcycles, garage equipment, meat and fish and fish and sea food and other monstrous, substantial and mighty commercial products at standard prices. With us you can also send a large parcel to Germany.
Our emergency man and a van can possess: expanding conveyors, fragile labels, cardboard sheets, trash bags, correx boards and similar. Apart from personal effects, extra luggage and outdoor appliances removals to Cologne from UK we also do cheap removals of custom categories of heavy business and productive factory equipment. We will be pleased to carry link boxes to Altstadt-Süd, haul transfer trains to Poll, export paddock cleaners to Nippes, move stationary sanders to Bickendorf or convey metal decorating machineries to Lindenthal.
Whether you aspire to collect and move 6 or eighteen bags, just a few bits of patio furniture or are sniffing for a full 3 or 1 bedroom home or flat removals to Cologne from the UK and all Europe we will be happy to do it.
Reasons / advantages / disadvantages to moving and living in Köln
There are many wonderful reasons why you should desire to plan removals in Köln, come and live in this great city. The first one is the fact that Cologne is located in a wonderfully central place. It is strategically located at the centre of the continent of Europe, such that if you live here, you can cover many cities and countries in Europe in a jiffy. This is the city that is just one hour away from Belgium, 2.5 hours away from Brussels, 3.5 hour away from Paris in the train, 2.5 hour away from Luxembourg, 3 hours away from Amsterdam and 1.5 hours away from the Netherlands. It is actually centralized.
It does not end in its location; its links is another reason to organize shipping to Cologne to live here. It is wonderfully linked to all the cities around it, and other cities in the world through international and national airlines operating in it and airports within its shores. It will just take you an hour from Cologne before you get to Düsseldorf and Frankfurt airports.  You can easily get to Aachen and Bonn with some minutes ride. Most of the airlines offer excess baggage shipping to Cologne from the UK. However if you have more goods we can offer cheap man with a van Cologne that can move the content of full 3 bedroom house, single furniture or just boxes.
This is one city with an UNESCO world heritage that everybody desires to see.  Have you heard about the Cologne cathedral, which is the largest in the entire Germany and even the third largest cathedral in the entire world? One more thing is that this cathedral is more than 750 years old. Oh my god! Who wouldn't want to see this and walk inside it? This place racks up more than 6.5 million visitors every year to become Germany's most visited tourist centre. Why won't you love to move home to Cologne live close to it and visit it when you want? It does not end here. There are many other tourist attractions in this city. The next is the oldest metropolis in Germany, which is touted to have existed for more than 2000 years.  The heritages that will make your leisure and tourism or recreational days worthwhile are so numerous to mention. You will enjoy the sight of the world-famous Dionysos mosaic which is located at the Romano Germanic museum and also the Praetorium.
There are a lot of city gates designed in the medieval system to usher you into different streets. These will amaze you as you view them. The town hall, the history museum of the city and many other exhibits from the medieval period are wonderfully preserved in to make your vacation a fulfilling one. There are also wonderful sceneries of the old town that have been preserved on the Rhine River banks.
You will also enjoy the Cologne zoo, the Odysseum, the fragrance museum, the Olympic and German sports museum, the hyppodom and many others.
One of the most outstanding reasons for removals to Cologne from London and all the UK and for living here is the fact that it is a cheap city. It has been said that Germany is an affordable place to live in. the truth is that Cologne is even more affordable than other cities of its calibre in Germany.  The cost of housing is one that many people find difficult to believe because houses are very affordable here.  You can comfortably rent a good apartment. However, the prices will depend on the size, location and type of home. Apartments in the city centre may cost more than outside the city centre, but on the average, they are very cheap here.
Apart from housing, the cost of living in Cologne is generally very low. There are lots of groceries shops around that take care of the immediate needs of people here, and these shops are cheap. Another amazing thing is the German bread. This is very nice and healthy, and you can get this in every corner of the country.
For a city where you can purchase 1 litter of milk at €0.77, twelve eggs at €1.85, 1 kg of potatoes at €1.10 and a bottle of beer at €1.12, it is actually cheap.
You will also enjoy amazing public transport here. While we can attest to the fact that you will be close to some advantages if you live and work in the city centre, living and working outside the city centre will also not deny you anything. This is because of the amazing ways of getting around and how organized they are. The city has a tram, the bus, the other ground train and the surface train. The connection of the public transport system is amazing, though there may be times when the train is delayed. But because the options available are many, you can always use B and C when A is not giving you what you want.
Express Next day shipping to Cologne
Apart from petty solid house transports our next day man in a van offer moving house storage boxes, boxes and domestic equipment shipping to Cologne in different types of containers - household goods, no side panels, insulated or thermal, a half of a shipping and 2.5 meters container just to name a few. There is no need to book a full 20ft container. We have the resources to modify our free 24/7 London to Cologne shipping tender to your original request. Check now our Cologne to Leipzig man and van express services.
Our real buy urgent international haulage solutions include:
House removals Cologne
Buying a house in Cologne is actually one you will never regret if you do. One thing is that the city's real estate sector is ever growing and has also remained a buyer's market for a very long time, but not without good benefits for sellers. There are plenty of people looking at removals to Cologne for that reason. Its vibrancy has made homes to be affordable to all the inhabitants and visitors.  If you move to Cologne and want to rent a home in the city centre of Cologne, you will get a 1 bedroom apartment for about €623.85, €500.00 or €800.00 per month, and at about €551.82, €400.00 or €700.00 outside the city centre. For those who would wish move to a bigger home so that their family will be accommodated, the best option for them would be the 3 bedrooms apartments, and this is also on a very affordable side here. You can rent one in the city centre of Cologne at the cost of €1,187.50, €1,000.00 or €1,600.00, and at the cost of €918.75, €800.00 or €1,200.00 outside the city centre. If you need cheap removal company in Cologne to help you with shipping furniture and boxes we can help. When it comes to the buying of homes, then you have to be looking at about €3,733.33, €3,000.00 or€ 4,200.00 per square meter in the city centre and at about €2,300.00, €1,700.00 or €3,000.00 per square meter outside the city centre. You have to learn the dynamics of the Cologne real estate market before you buy, because each real estate market has peculiar determinants that inform its prize and its dynamics. This is to ensure that you will be making a good buy when it is time to do this. This city also has a mortgage interest rate of 2.17, 1.20-3.00 percent, and for a vibrant real estate sector, this is actually on a very wonderful level for all intending investors.
Relocating to Cologne
When you are in Cologne as a Briton, there will always be the need to connect with other Britons in the city. This is only natural and no one can deny this hunger. The major need will stem from the fact that you will be looking for advice and guidance on how to relocate to Köln and how to settle down and also to get to know some other social things. The major reasons why joining the British community in Cologne will be imperative for all new comers will lie in many angles. Many people will be looking for the bars that will be broadcasting the premier league and champion's league matches involving their favourite teams. Many will be in need of information on the place to get the best roast beer which they may have missed a lot since they arrived. Or some of you will be looking for a reliable cheap international removals Köln to move large furniture like 3-seater sofa, a dining table, double bed, chest of drawers, coffee table from or back to the UK. All these information could be gotten by joining the British expats community in Cologne. We also offer moving to Stuttgart services.
This community may not be an offline thing. In fact, it obviously starts online. InterNations Cologne is one place you will find the succour you are looking for in this regard.  When you register here, you get to the section that is made for British expats, and you will connect with many of them, get information about them get to know them and visit them in real life and inquire about a lot from them. Britons moving house from London to Cologne, Glasgow, Cardiff, Liverpool, Manchester and many other places are here and they socialize and fraternize through the network in Internations. We can also put you in touch with Dortmund man and van companies.
This site will be ready to help all expats with every type of tip and guide they are looking for in the bid to move to and live in Cologne successfully. They will also help you with information and connections about job. You will be guided through the route of becoming part of the expats league here. Information on the best place to find accommodation, the best markets to use, and where you can get things at cheap rates, the security aspect of the city and where you can enjoy enough fun can come from the Internations. You can make inquiries from individuals or throw open questions in the forum. If you need to know about the best schools, the educational opportunities, cheap man and van Cologne and how to get your work permit, register here.
24/7 man and van for hire to Cologne from UK
If you are looking for an attractive short notice one way 2 men and a van hire to Cologne from UK you are on an eye-popping website.
For us no assignment is too small-scale or too titanic! Our good, economy UK to Cologne one way Luton van and man hire give away each merit of cargo: everyday-use property transport to Braunsfeld from Hereford, last minute one way 1 man van to Rodenkirchen from Canterbury, economical haulage of 20 ft container to Lövenich from Chester, last minute fridge transport by land to Frechen from Lincoln or relocating baggage to Longerich from Leicester.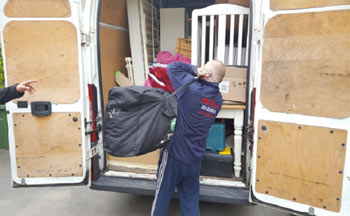 Our professional competent mover offer every time, same day one way van hire to Cologne from Portugal, Switzerland, Luxembourg, Austria, Belgium, Scotland, Spain, Ireland, France, England, Holland and from all Europe. We also do palet delivery to Germany.
Telephone us before long to discover how much it is for express one way van with a man to Cologne from UK. Compare long distance van and driver hire rates from Leeds to Bayenthal, Cambridge to Stammheim or Portsmouth to Müngersdorf, Porz, Höhenberg, Ehrenfeld, Neustadt-Süd and more just a few hours.
Our affordable UK to Cologne emergency one way removal van for hire may be rented for moving 2, 17 or 20 cases, bins and packing boxes for sale to Chorweiler from Stirling, 50, 180 ft3 of equipment and household goods for cheap moving to Neustadt-Nord from Newport, next day 24/7 one way man and van to Dellbrück from Chichester, urgent refrigerated and fresh food shipping to Vingst from Edinburgh, competitive auto and heavy items transport by road to Zollstock from Hull and etc..
Compare short notice removals to Cologne from UK, Germany, Denmark and Wales. Our economy moving companies might move your document boxes, goods, retail cargo from Munich to Innenstadt, deliver reputable last minute one way man and van from Vienna to Altstadt-Süd, move 1-seater sofa, microwave oven, filing cabinet (4 drawer) and cooking accessories from Naples to Poll and execute same day removals to Cologne from Paris, Brussels, Budapest, Barcelona, Hamburg, London, Sofia and other. Compare approximate 1 bedroom home or five or four and 1 bedroom flat move costs from careful express and long distance one way van hire to Cologne freight forwarders.