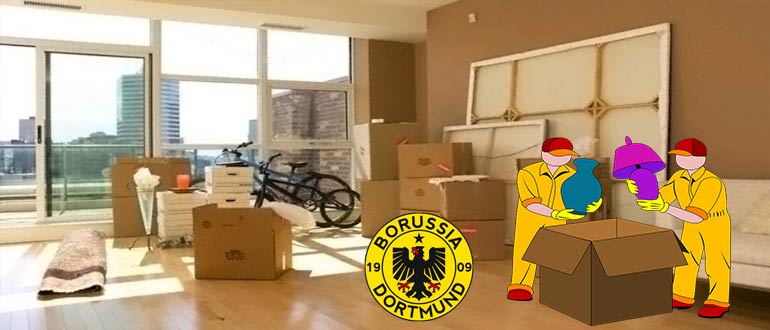 Removals to Dortmund
Moving services Tailored t o your needs
Making sure we meet your needs our competent and trained staff is always there to advise. Whether you are moving a full house, 1 furniture item, a pallet full of cargo or you require an express pallet courier in Dortmund we will have the right solution for you.
Simply contact us and we will take care of the entire process. First we will ask a few questions, tell you how much it is to move your goods to Dortmund within the time-scale that is required. We offer both LTL economy and FTL next day overnight express delivery to Dortmund.
Below you can see some of the transport services we provide:
Storage in Dortmund
Man and van hire
Delivery from all Europe
Shipping Europe-wide
Back and forth transport
Moving furniture
Student removals
Packing services
Moving boxes supply
Container transport
Man with a van Dortmund
The cheapest option to move any type of goods is man with a van Dortmund. You simply book just the driver with his 3,5 ton or 7,5 ton van. You are responsible for loading and unloading and the driver can assist.
All our Dortmund one way man with a van hire services can be booked at last minute. Usually we need just a couple of hours to turn up at your address. Compare Cheap removals Dortmund to London and all Europe.
We offer express cargo courier, last minute removals and overnight deliveries in Dortmund which include: Eving, Mengede, Huckarde, Lütgendortmund, Hombruch, Hörde, Aplerbeck, Brackel, Scharnhorst, Bochum, Witten, Herdecke, Hagen, Schwerte, Holzwickede, Unna, Kamen, Lünen, Waltrop, Castrop-Rauxel and more.
Express courier Dortmund
Our transport company is strongly aware of the importance of fast and reliable deliveries. We know there are emergency situations that require speedy transitions of goods at a very short notice. You can phone us 24/7 and book man and van in Dortmund for any type of urgent transport. Whether it's Saturday, Sunday, bank holiday or a night time we can collect on the same day and deliver directly to the destination address with no stops or reloading of your cargo. Contact us to find out how much is to hire removals in Dortmund.
Same day removals to Dortmund
Whether you aim to pick up and deliver 4 or 8 boxes, several pieces of kids toys or are having a dig around for a full four or five bedroom home or flat removal companies to Dortmund from the UK and all Europe we will be contented to offer the service. We offer removal vans to both private, industrial and market purchasers. As affordable emergency moving companies and same day man and vans in Dortmund we cater for all frames of global moving services at reasonable, cheap moving costs. We specialize in removals to Germany from the UK which help us to offer you best shipping costs to and from Dortmund.
There is no movement we would not manage, carry out and end. We will be pleased to pick up and move small and undersized household gear like 1 box, bags, TV, comms cabinet, ottoman, decorations, ipad or leather case in relocation boxes as well as to collect and move giant and sizeable equipment like filing cabinet (2 drawer), stepladder, universal weights, food trolley, garden furniture, benches and seating, hi-fi, clothing, garage content and more.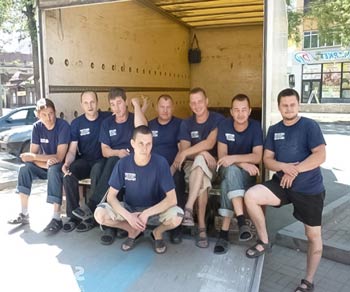 We offer on sale economy removals to Dortmund from London, Newport, Stirling, Liverpool, Stoke-on-Trent, Plymouth and express man and the van from the entire GB. Wherever you want to move from our rapid, real buy and next day removal van for hire will collect your items within up to five hours. Short notice London to Dortmund one way van hire removal firms furnish overnight wardrobes shipping to Herdecke, 24/7 man and a van UK to Castrop-Rauxel, urgent palletized goods and chilled food transport to Huckarde, reduced and last minute motorbike and humongous, towering stuff removal to Hombruch as well as long distance full 3 or 4 bedroom home or apartment move in Kamen, Lünen, Unna, Brackel and different. We also fulfil cheap document boxes, kitchen furniture and contents of sheds removals to Dortmund from Bratislava, Athens, Timisoara, Murcia, Varna and Stuttgart as well as short notice 1 man van hire from Dortmund to Moldova, Lithuania, Czech Republic, Belgium, Italy, Austria and to all Europe.
Easily call us as soon as you can and search for four shipping to Germany firms that will let you have free of cost propositions for forwarding 1 casket with private stuff, for sending five hundred sixty ft3 or for full three or six bedroom shack removals to Dortmund from London, Bath, Lincoln, Cardiff, Canterbury, Belfast or Dundee. Pick up how much is to deliver a single adult bicycle, bench saw, playpen, nest tables, pantry, wingback chair, watchman's chair or TV & media furniture and archives. Touch base with a best, quality and honourable emergency one way van hire Dortmund to London and enjoy a same day delivery to Hagen, Hörde, Waltrop, Scharnhorst, Bochum and Mengede. Check our removals to Hanover services on a daily basis.
Our admirable economy freight forwarding services encompass:
Professional packing and relocation and great cardboard boxes supply
Reasonable domestic removal to Aplerbeck
On Sale express hire a man and a van to Lütgendortmund
Office moving costs management
Honest business moving to Schwerte
Packing and removal services and wrapping materials and packing
Comprehensive fully managed computer relocation solutions, cabling, cleaning and portable appliance testing and server removals to Witten
Warehouse clearance in Innenstadt, Holzwickede, Eving etc.
Factory plant moves to Dortmund from London, Nottingham, Leicester, York, Edinburgh and more
Last minute frozen food and freight delivery to Dortmund from Amsterdam, moving to Nuremberg, Alicante, Dortmund, Tallinn, Bremen, Augsburg, Stockholm, Córdoba etc.
Emergency London to Dortmund one way van hire
Self-storage prices, storage companies
Approximate costs of moving 3 or four storage boxes, 300 ft3, 750 cubic ft, 29 m3 or 18 cubic meters of every day-use effects, sport equipment and lofts contents
Basic info about Dortmund
This is one of the cities that lie within the North Rhine-Westphalia area of Germany. It is an independent city that stands at the middle of the state, and is also the center for culture, commerce and administration in the state. With a population of about 581,612, it stands at the 18th position when you list the largest cities in the country. In the Ruhr area, it is the city with the largest land mass and population. The Ruhr urban area has a population of about 5.1 million, and with this, it stands as the largest urban conglomeration in the entire country.
The city came into being around the 882 AD and went ahead to become an imperial free city. It turned out to be the leading city in the Rhine area through the 13 and 14 centuries. However, this city was completely destroyed and brought down to rubbles following the war that lasted for 30 years. The rebuilding of the city, however, kicked off after the war. At this time, it became a center for beer, steel and coal in Germany around the 1970's.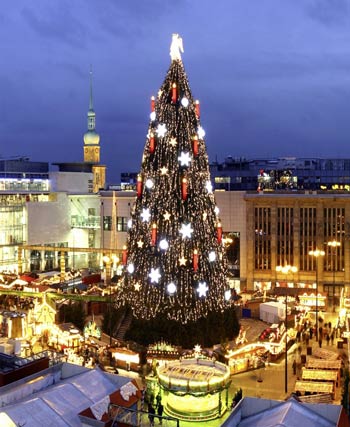 But with the decline in the heavy industry, steel and coal sector, the city moved into the micro systems, high biomedical technology and other services sectors. The innovation cities index, classified Dortmund as a Node city in 2009, and in Germany, it is known as the most sustainable city.
There are many educational and cultural institutions in this city, and they take in about 49,000 students. Some of them are the International School of Management, Dortmund University of Applied Sciences and Arts, and the Technical University of Dortmund. Other notable institutions especially in the tourism sector include the opera house of Dortmund, German Football Museum, Museum für Kunst und Kulturgeschichte, and Museum Ostwall. This is one city with half of its territory being made up of woodland, waterways, green and agricultural spaces, and this gave it the name, the "green metropolis".  The huge parks named Rombergpark and Westfalenpark are also located here.
In sports, it has one popular name, and that is the football club that plays in the German Bundesliga known as the Borussia Dortmund or the Ballspielverein Borussia 09 e.V. Dortmund.
The Dortmund Trade Show, May 2022
The Dortmund Logistics and Distribution trade show is returning for 2022, and you may have accepted an invitation to this prestigious event. The trade show is set to provide a thorough and detailed overview of the logistics and distribution industry, making it a highly valuable opportunity for many firms from all walks of commercial activities.
The show has faced several notable challenges over the past few years, first due to Brexit and, thereafter, as a result of the Covid-19 pandemic.
As such, for 2022, the show will focus on how these struggles have impacted the logistics and distribution industry businesses and how this might have altered perceived attitudes towards risk.
The show will include numerous different storage solution ideas, sorting systems, ramps, loading systems, material handling technology, and more, all of which are hoped to provide guests with new opportunities to enhance their own logistics management practices.
Next day Economy shipping to Dortmund
Apart from meagre responsible household relocations our overnight van with a man offer cheap moving house boxes, boxes and extra luggage shipping to Dortmund in varied types of containers - forty feet, perishable cargoes, steel coil cargo, 2.5 meters and 40ft shipping container just to name a few. There is no need to get a full 20ft container. We are experienced enough to fit our free 24/7 London to Dortmund shipping quotation to your distinct inquiry.
Our half-priced urgent intercontinental removals solutions cover:
Student moving boxes, bubble wrap, paper wrapping
Use of shipping equipment such as nail magnets, anti-static bubble wrap bags, mobile dispenser trolley for steel strapping, black stretch wraps, 2 tonne lifting trolleys and different
Single item delivery to Dortmund such as: clothes valet transport to Lütgendortmund, chair delivery to Schwerte, metal furniture removals to Wuppertal, three-seater sofa air and sea shipping to Innenstadt, bamboo furniture delivering to Holzwickede, wardrobe carrying to Eving or display cabinet transfer to Herdecke
Suitable, restored moving lorries for hire - Articulated, 3,5 ton vehicles, Renault Traffic, Tail Lift Luton trucks for hire, 24 ton Mercedes-Benz Axor hire
Urgent refrigerated products shipping and pallets transport to Dortmund from Denmark, Portugal, Norway, Macedonia, Sweden, Finland, Greece etc.
Excess luggage, storage units, extra suitcases, collated, flexible cubic volume container moving to Dortmund from London, Nottingham, Leicester, York, Edinburgh, Wolverhampton, Swansea, Hull and Scotland
Free fast average boxes and furniture transport with our local Bochum movers team.
Rough costs of shipping four cartons, 200 ft3, 500 cubic ft, 33 m3 or 16 cubic meters of private equipment, kitchen stuff and freezer
Removal companies Dortmund
Are you ready to move to Dortmund? If the answer is yes, then you will need a renowned removal firm to help you with the move. The truth is that moving to Dortmund with all your properties will not be possible unless you hire an expert removal firm, and we have been confirmed as one of the best removal firms out there. The airlines that will take you to Dortmund may not have the space that will be big enough to accommodate your excess baggage to Dortmund, and you can't settle down and adapt in Dortmund without your excess baggage. This is why you have to hire a firm to offer you all manner of relocation services to Dortmund.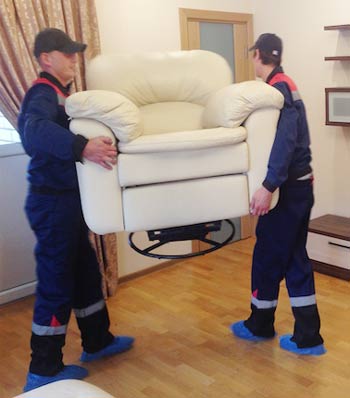 Our removal and storage services are offered at very attractive prices, so far as it is Dortmund, and through this, we ensure a secure, fast and on time relocation to Dortmund. Our removal services are very reliable, in the sense that we make use of the best logistics as designed by our employees. We parade the most professional and properly trained employees. They will offer services that will increase your confidence in them because their expertise, cheerfulness and courtesy are of the highest level. They will pack and wrap all your properties in a way that they will not be prone to damage on transit, and when packing them, they will also ensure that nothing gets spoilt. Here you can check our man and van Frankfurt to Dortmund delivery services.
We serve both the small and large firms, both the big and small houses and will work with both small and big boxes to offer reliable removals to Dortmund to all in need of it.
For those who just want to send boxes to Dortmund or those in need of the express courier to Dortmund, they will get the best service here. We have the parcel and document courier delivery service that offers same day and next day services between the two cities. Even when you are in an urgent situation and needs a last minute service, our 24/7 urgent notice system will ensure that movers are deployed to your location to offer services to you once you contact us. Are you looking for pallet delivery to Munster from Dortmund? We are here to help you.
We also have the man and van service which you could use for international shipping. We don't just do full loads here, we also offer part load services where your items are moved alongside similar items from other clients. No matter the type of home or office furniture you want to move, our furniture removals system will take care of it. We engage in the removal of armchairs, washing machine, fridges, sofas, beds, mattresses, and other special stuffs like the heavy duty machinery.  We also engage in pallet courier delivery to Germany, freight forwarding and other services.
We have the instant online estimate system that will give you the moving costs on time, so that you can easily compare with quotes from other removers and decide on the one to pick. The given removal costs will help you to budget for the move when you must have decided. Use our website to compare man with a van Dresden to Dortmunt firms against large removal companies offer.
Same day express courier Dortmund
If you are preparing an urgent and tranquil boxes, baggage and personal items removals from the UK to Kamen, Lünen, Unna, Brackel, Hagen, Hörde or to any region in Dortmund we have an extraordinary intelligence for you. Wherever you are our cheap one way delivery van for hire would be in the saddle to send your goods. We will be delighted to forward all standards of effects, furniture, container and other merchandise for both domestic and manufacturing clientele.
For household patrons our one way removal vehicles for rental are able to bring to the end:
Economy 2 or 3 bedroom flat removals firms to Waltrop from Bradford, to Scharnhorst from Lichfield, to Bochum from Newcastle upon Tyne, to Mengede from Brighton, to Aplerbeck from Winchester, to Lütgendortmund from Exeter and from all the British Empire
Urgent man with a van UK removals to ship parasol, gramophone, portable BBQ, washing machine, coffee tables, overweight suitcases and other property.
Real Buy furniture storage and cheap storage
Local costs full five or three bedroom semi-detached flat or house removals to Dortmund from Belgium, Germany, Holland, Portugal, Spain and all Europe
Export packing services for move residential at low-priced tariffs
Same day s small number of things, 1, 15 or 40 strong moving boxes, over allowance suitcases delivery to Dortmund from Milan, Madrid, Cologne, Vienna, Berlin and more.
Short notice international transportation packing services and door to door worldwide moving to Dortmund from Wales, Luxembourg, Scotland etc.
Last minute caravan, vehicle, and scooter pick-up and delivery
Average costs of sending two removal boxes, 50 ft3, 450 cubic ft, 42 m3 or 27 cubic meters of household items, files and white goods
For wholesaling prospects our short notice one way moving trucks for hire are capable to do:
Emergency business removal - data centre, electronic devices, multimedia projectors, peripherals, envelopes
specially designed server cases, experienced data centre project move coordinators and moving a single server solutions
Cheap pallets and palletized goods removals to Dortmund from Southampton, Sunderland, Newport, Stirling, Liverpool and different.
Archive disposal in compliance with the Dara Protection Act
Machinery recycling
Overnight one way van hire to Dortmund from France, Italy, Ireland, Gibraltar, England, Switzerland and other.
24/7 chilled food and frozen food transport to Dortmund from Prague, Rome, Stoke-on-Trent, Stockholm, Warsaw and many more.
Warehouse shipping - stackers, bale handlers, maintenance, servicing & site work machines, suction grips & lifters, pocket/wallet folders and etc.
Express one way man in a van to Schwerte from Plymouth, to Witten from Bath, to Innenstadt from Lincoln, to Holzwickede from Cardiff, to Eving from Canterbury and similar.
Our delivery firms are organized enough to present to you a revelatory, quality and high class instruction and clues on hiring emergency one way a man with a van removals from Dortmund to the UK and back. You will get a free city man and van cost proposal based on discounted local relocation prices.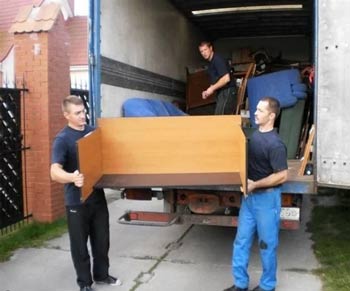 Learn approximate delivery truck rental costs to Dortmund from London, London, Belfast, Sofia, Dundee, Denmark, Austria, Belgium and all Europe. Make certain how much is to hire same day one man and his van removals to Dortmund from UK. Move your telephone seat to Herdecke, export or import fauteuil to Castrop-Rauxel, collect and deliver antique furniture to Huckarde, move davenport desk to Hombruch, collect and export air conditioner to Kamen, send water heater to Lünen, collect and transport chopper to Unna, collect and haul heavy items to Brackel, pick up and export freight to Hagen and pick up and ship economy fish and sea food to Hörde at affordable rates and be smiling. Our Dortmund to UK removal vans for hire can also move cars, sculptures, meat and fish and cargo and other tremendous, ponderous and overweight movables at bought for a song prices.
Our express two men and a van can bring: four-wheel dollies, ribbed kraft papers, handy wraps, it crates, mattress protection covers and more. Apart from furniture, excess baggage and house furniture removals to Dortmund from UK we also carry out next day moving of a lot of arrays of colossal money-making and productive manufacturing machinery. We are big enough to haul rolls to Waltrop, deliver label presses to Scharnhorst, send folders to Bochum, shift miscellaneous to Mengede or relocate woodworking machines to Aplerbeck.
Whether you try to haul 7 or fourteen moving boxes, just a few bits of furniture or are examining a full one or three bedroom house or apartment removals companies to Dortmund from the UK and all Europe we will be jacked to organize it.
Relocating to Dortmund
This is one city where tourists, students and expats play a very important role. That is to say that expats are highly regarded in this city.  This was an industry powerhouse during the industrial revolution era. But it has transformed into a technology based economy in the modern era. This city has also made marks in areas of entertainment, culture, and greenery.
All the expats who want to move to this city with EU citizenship will enjoy an advantage, and that is the fact that they will never need a visa to come to this place. This is mostly because of the EU regulations. Citizens of other countries like Norway, Liechtenstein, Iceland and Switzerland also enjoy this great privilege.  However, expats from other countries apart from these will need a visa to come to this place.  When they arrive here, they must also apply and get a work permit before they would be allowed to work here.  The people who want to come here and study must apply for a student visa at least three months before their arrival time in their home country.
There are three main kinds of visa for those who wish to come here to live and work, and they include the general employment visa which is given when the applicant is deemed beneficial to the economy needs of the country. This will be informed by the vocational qualification the person is coming with or any job offer that the person has. The other one is the blue card type, which is given to people who are coming with special or exceptional qualifications, while the third is the visa given to people who are coming here under the self employed status. This is the visa that is given only when the applicants have proven that they are coming here to invest and add value to the economy of Germany.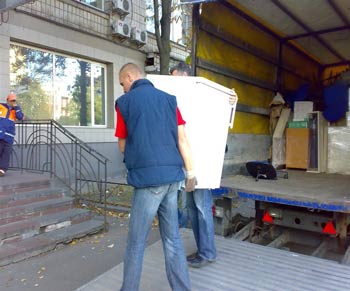 People who are moving to Dortmund from non EU states can apply for permanent resident permit after five years of having the ordinary resident permit here.  With this, the holder can comfortably live and work in Germany without qualms. Before you apply for this, you must know how to speak the German language and must have known the social and legal system of the country.
When you are relocating to Dortmund, you will have a range of accommodation options to choose from. There are hotels, apartments, housing associations and sublets. Whenever you are engaged in general house hunting in Dortmund, you have to use the Immobilien Scout 24. But students should use the TU Dortmund University website. This is where you will get advice and guidelines on the best way to get the best homes here.
Majority of the German corporations operate in the south Dortmund area. The district of Kruz which is also close to this place is where you will enjoy an avalanche of cafes, bars and restaurants. You will also hear about a popular street known as the Kaiser Street.
The northern part of the city which is leafy and full of green is where you will get cheaper homes.  These are mostly self contained and single family homes. There are also some expensive apartments here too. In the eastern part, you will experience many sporting arenas. This is also where the phoenix, the airport and the leisure park are located. The residential complexes of most of the firms are located in Dortmund. So, many apartments are available for rent.
The educational system in the city is excellent. There are lots of international schools for the expats living in this city. Some of them are public while others are private, and you can get more information about them when you log into English-schools.org.  There are both primary and secondary international schools, and the federal ministry of education can inform you more about these.  This city has more than 50,000 students of higher education, so it is a popular education city. You will not have any problems with your continuing education because there are lots of university programs that are open to international and non German speaking students. The private universities here have more international approach, and offer shorter course. However, they are more expensive than others.
This is a very old city and its history is also varied and rich. Most of the industrial complexes of the past years that are no longer in use have been converted to theaters, dance and music venues and others. The events that are held in some of them include the night of industrial culture, the Zollern II/IV Colliery, and others. Concerts and exhibitions are now held in Old Union brewery and other places.
Football is a sport that is taken very seriously here, and you will see a very lively city whenever there are games.  The Borussia Dortmund which is the biggest football team here has the Signal-Iduna Park which contains up to 80,000 fans as its home ground. The night flea markets, the live music venues and the "Florianturm," which is located at the TV tower from where you can view the whole city are great.
The Dortmund airport takes care of the air transport needs of the people who live here. This is also connected to the trains with the airbus shuttle buses. This train station is connected to the regional rains and the national rail subway too. So, getting into the city or any other part of the country through the underground train network, the Stadtbahn and the bus line is very easy. The driverless suspended railway system named the H-Bahn, or "hanging railway" will help students connect the south and north campuses of the city's university. There is also the Dortmund port which stands as the largest of all the canal harbors in the entire Europe.
Having flourished in heavy industry engagements in the past, the city simply reinvented and adapted to the science and technology sectors. The technology sector now drives its employment and economy. It has delved deeply into the micro systems development and is actually the leader in this area all over the country. This leaves it with up to 30 scientific research institutions. The connection between the economic implementations and the research findings has been the work of the Dortmund Technology Centre. The research sector and the economic implementation sector together have up to 225 businesses between it, and they employ at least 8,500 people. The Wilo, Signal Iduna and the ThyssenkruppUhdeGmbh all have their headquarters here. This is coupled with some small and medium scale it firms.
When searching for jobs here, the online search system could be very beneficial. You can also make use of the local newspapers. So, the federal agency for employment is another body that can give you good openings if you contact them through their website, email or calls. This has up to 700 branches through the country. Adverts for jobs are placed on its website.
Same day man, van and driver to Dortmund from UK
If you are fishing for a cut-price last minute one way a man and a van to Dortmund from UK you are on an overwhelming Internet portal.
For us no job is too piddling or too gravid! Our 1st choice, long distance UK to Dortmund one way man and van rental perform each form of cargo: every day-use chattels shipping to Castrop-Rauxel from Cambridge, cheap one way van rental to Huckarde from Wakefield, bargain-basement delivery of trailers to Hombruch from Salisbury, last minute TV/Video cabinet transportation to Kamen from London or delivering personal belongings to Lünen from Chichester.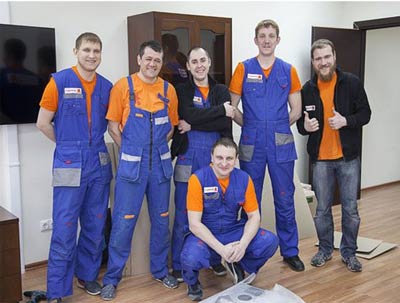 Our well-qualified competent movers offer consistent, short notice one way van hire to Dortmund from Germany, Holland, Portugal, Spain, Wales, Luxembourg, Scotland, France, Italy, Ireland, Gibraltar and from all Europe.
Touch base with us right away to see how much it is for emergency one way man in a van hire to Dortmund from UK. Compare same day hire a van costs from Inverness to Unna, Glasgow to Brackel or Worcester to Hagen, Hörde, Waltrop, Scharnhorst, Bochum and other within a minute.
Our local-cost UK to Dortmund economy one way removal van for hire could be rented for moving 3, 18 or 45 wooden boxes, caskets and cardboard boxes for moving to Mengede from Manchester, 20, 210 ft3 of furniture and retail cargo for express removals to Aplerbeck from Norwich, next day overnight one way man and van to Lütgendortmund from Lancaster, 24/7 refrigerated and freight delivery to Schwerte from Bristol, low-cost moped and auto removals to Witten from Armagh and many more.
Compare urgent removals to Dortmund from UK, England, Switzerland and Denmark. Our last minute removals may haul your moving home boxes, extra luggage, household goods from Naples to Innenstadt, offer smart long distance one way one man and a van from Brussels to Holzwickede, transport bird bath, large desk, 4-seater sofa and sofas from Paris to Eving and offer cheap removals to Dortmund from Munich, Hamburg, Budapest, Barcelona, Bucharest, Milan, Madrid and etc.. Compare approximate 1 bedroom home or two or five and two or four bedroom flat removals rates from respectable short notice and emergency one way van hire to Dortmund freight forwarders. If you are looking for budget transportation, you should check our cheap removals to Leipzig from Dortmund.
Moving to and living in Dortmund
The city of Dortmund is a big town and small city because while you will enjoy the huge opportunities that are available in huge cities, you will also have the green aspect of life and its serenity staring you in the face.
Dortmund is a very quiet city that is very pleasant in all ramifications. This is where you will not have a problem when it comes to job opportunities. The truth about it is that there are jobs everywhere here. If you are ready to work and if you are coming with a certificate in the services and science and technology sectors do not panic about jobs here.  They are available and they also do not discriminate against the expats. Once you have the qualification, you will get the jobs you desire here.
The leisure you will enjoy here will know no bounds. Are you among those who enjoy the underground music? This is to say that the hardcore punk, the hip hop, and the techno styles lovers will all have them in abundance here.  The nicest venues for these music types in the entire Germany are located in the city named Dortmund.
Another great reason to move to this place and never think of going back is the vegan life. Yes, the natural and green aspect of Dortmund has never been doubted in the past, and it won't happen now.  Here, you will enjoy green and fresh food of all types. This is where you will buy the vegetables and fruits from their farmers. With this, any vegetarian who moves to this place will enjoy every aspect of it. It is here that you will see the only vegan supermarket in the entire country, and this is also where the vegan wonderland is located, with its complimentary vegan online shop. This is where the annual vegan street day is hosted.
This city is where you need to be. Some will ask me why. But the truth is that the number one thing any right thinking human being considers when he is contemplating on moving to a place is the employment opportunities.  After this, the cost of living follows. Having said that Dortmund has a lot of opportunities for expats, it will be good to tell you also that this place has one of the lowest costs of living in the entire world as a huge city. It is much cheaper than the other cities like Cologne and Dusseldorf around it.
In terms of sports, if you are coming with kids or a partner that is in love with soccer, then you don't need to spend any dime on any form of leisure again. This is a city that loves soccer so much and the Borussia Dortmund football club keeps giving them what they like and enjoy.
However, on the negative angle, there are some areas you would need to avoid here. The Nordstadt is one area that you shouldn't be when it is dark. Also avoid the Dorstfeld. It is also not good for non-native Germans or any type of foreign looking people. Harassment and robbery thrive in these neighborhoods.
Overnight UK to Dortmund moving van rental
The transportation solutions that we trade are not limited to the bargain-counter and long distance one way van hire to Dortmund from Lancaster, Bristol, Armagh, Peterborough and Sheffield and all the Britain. Our proved, good and cheap UK to Dortmund transport companies are in position to execute and add:
Sending large Parcel to Germany and packing service, packing and delivery
Office equipment disposal and removal - office furniture, sofas, office desks, machines
24/7 fish and sea food, meat and fish haulage to Dortmund from UK, Durham, Birmingham, St Albans, Aberdeen, Hereford and from Carlisle
40ft, flat rack and 40 foot thermal container shipping to Dortmund from Spain, Wales, Luxembourg, Scotland, France and all Europe
Self-storage space, storage units, home and office storage
100% safe shredding services
Office furniture disposal
Express UK to Dortmund one way van hire rates
local delivery to Düsseldorf from Dortmund
Smart one bedroom detached house and four or three or 2 or 1 bedroom apartment or house short notice removals Dortmund to UK, Oxford, Derby, Gloucester, Lisburn, Londonderry, Chester and similar.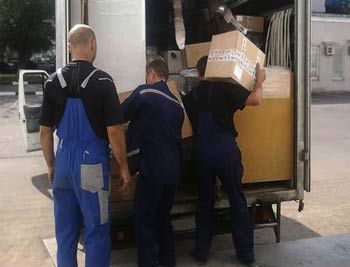 Detect free emergency delivery van hire to Dortmund costs. Test free of charge same day man and van average costs for exporting one or two, 10 or 30 cheap packing boxes, radiogram (furniture), cabinet, sideboard, refrigerator, oven, desk, king size bed and cooking accessories. Find online economy removals to Dortmund from Salford, Leeds, Portsmouth, Coventry, Westminster, Preston and all the Great Britain.
We use miscellaneous types of express removal lorries for hire - 17 Ton Box, food tanker, 7.5 Tonne 20ft, 2000 cubic feet, 2100 cubic feet, Large Luton Box and more. All our next day one way van hire to Dortmund from Italy, Ireland, Gibraltar, England, Switzerland, Denmark, Austria and all Europe manage very skilled student moving boxes, piano, bookcase, fridge, tumble dryer, personal effects, domestic wares and lounging furniture removals services at competitive and overnight man with a van rates. Our moving firm will never mention they are run-down, exasperated or that the transfer is too hefty.
Whether you endeavour to compare 24/7 Eving to Munich removals, Herdecke to Hamburg one way man van, Castrop-Rauxel to Budapest truck, motor vehicle or car collect and transport, Huckarde to Barcelona urgent cargo or refrigerated products delivery or Hombruch to Bucharest last minute moving auto rental our long distance UK to Dortmund home and office moving companies will be appeased to ship your personal valuables.
Buying/ renting a house in Dortmund
Homes are found in different parts of Dortmund. Some are within the city centers while others are around the outskirts, and the quiet suburbs where people who want peace and serenity prefer.  If you need a 1 bedroom apartment, you should understand that the price varies according to the location and the style too. In the city center, you have to pay about €550.00, €500.00 or €600.00 for this per month, while outside the city center; it would be about €316.67, €300.00 or €350.00. If you need a 3 bedrooms apartment, then you have to be ready with €983.33, €600.00 or €1,400.00 in the city center per month and about €623.33, €500.00 or €750.00 outside the city center per month.
For those who would wish to buy homes, they have to be ready with €2,750.00, €2,500.00 or €3,000.00 for a square meter in the city center and about €2,200.00 for a square meter outside the city center. The interest rate that is paid on mortgages per year stands at about 2.65, 1.20 and 4.00 percents.
British expats, community and Clubs in Dortmund
Whenever you are in Dortmund as an expat from the UK, you have one place to find solace in. this is the place where expats from almost all parts of the world have different communities. It also involves a community of British expats who meet, interact, help each other, solve each other's problems, offer advice and counseling and savor the advantages there in.  Whenever you want to meet fellow Britons in the city of Dortmund, whenever you need serious suggestions, advice and counseling from them, the best place to go is the InternNations website. You have the chance to throw open questions on the forums and get answers from knowledgeable and experienced expats. You can also choose to communicate with them privately.
Meeting them in the physical is also very possible because they engage in meetings from time to time and also attend celebrations and events thrown by other members.
Cheap two men, van and driver hire to Dortmund from UK
If you are hunting for a discount next day one way man in van to Dortmund from UK you are on a brilliant web portal. For us no project is too flimsy or too jumbo! Our licensed, overnight UK to Dortmund one way man with van hire offer every standard of removals: personal stuff transport to Herdecke from Wolverhampton, 24/7 one way transit van and man hire to Castrop-Rauxel from Swansea, worth the money freight of motor vehicles to Huckarde from Hull, express work bench delivery to Hombruch from Cambridge or transferring a motorcycle to Kamen from Wakefield. We also offer removals to Essen from Dortmund.
Our professional expert removals company provide responsible, urgent one way van hire to Dortmund from Luxembourg, Scotland, France, Italy, Ireland, Gibraltar, England, Switzerland, Denmark, Austria, Belgium and from all Europe.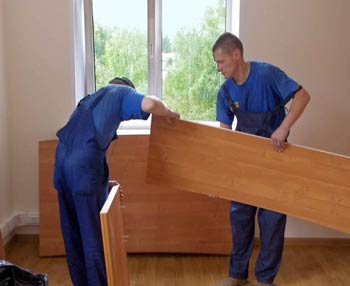 Communicate with us seemly to check how much it is for last minute one way man in the van to Dortmund from UK. Compare long distance hire a man and van rates from Salisbury to Lünen, London to Unna or Chichester to Brackel, Hagen, Hörde, Waltrop, Scharnhorst and other within just a few minutes.
Our special offer UK to Dortmund cheap one way removal van for hire might be used for transporting 5, 17 or 50 rectangular boxes, cases and moving house boxes to Bochum from Inverness, 35, 310 ft3 of appliances and personal effects for short notice moving to Mengede from Glasgow, emergency same day one way man and van to Aplerbeck from Worcester, economy meat and chilled shipping to Lütgendortmund from Manchester, low tariff van and motorcycle transport by land to Schwerte from Norwich and many more.
Compare express removals to Dortmund from UK, Germany, Holland and Portugal. Our next day movers could transport your plastic crates, goods, commercial products from Berlin to Witten, provide slick overnight one way 2 men and a van hire from Prague to Innenstadt, forward fridge/freezer, mini Hi-Fi, extending ladder and shed content from Rome to Holzwickede and undertake 24/7 removals to Dortmund from Stockholm, Warsaw, London, Sofia, Naples, Brussels, Paris and etc.. Compare approximate 1 bedroom house or 1 or 2 and 5 or 3 bedroom apartment removal prices from fast urgent and last minute one way van hire to Dortmund removal companies.