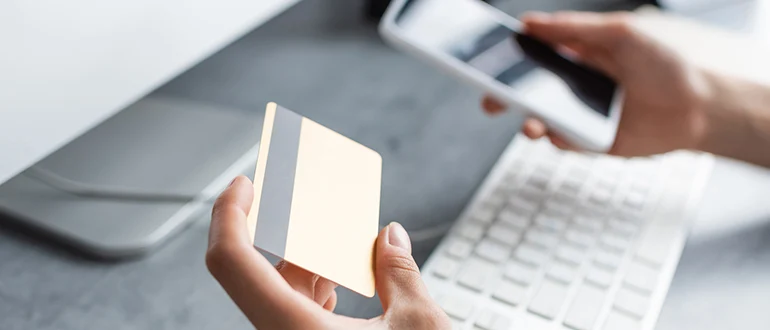 Money transfer options when moving from UK to Germany
A growing number of British expats is directing their steps to Germany every year. Regardless of the reason behind relocation to Germany, the process of settling down in Germany at some point involves the need to sort out the financial issues, and that requires setting up of a German bank account. Assuming your source(s) of income may be located abroad – in the UK – you will have to consider some money transfer options from the UK to Germany. Apart from arranging your furniture removals to Germany you should also know how yo arrange money transfer while moving abroad. Here's a handful of information on transferring money from abroad.
International bank transfers and online banking

An overwhelming majority of Europeans have done online shopping or paid for services using their bank of choice. Commissioning a domestic money transfer is a fairly simple procedure which can be done in an instant. Sending money to a bank account overseas isn't, in fact, any more complicated.
Under the stipulations of the Single Euro Payments Area (SEPA), most international money transfers between the banking institutions bound by the agreement are carried out within 1-5 business days and priced similarly to domestic transfers. It is possible to speed up the process for all the urgent payments by paying higher fees for instantaneous transfers. To commission an international money transfer, you need:
Name and address of the recipient
account number
International Bank Account Number (IBAN)
SWIFT/Bank Identification Code (BIC) numbers
Depending on the type of your account and the associated fees, you may be allowed a number of zero-charge international money transfers every month. If in doubt, consult your bank to find out whether that applies to you.
Every major banking institution offers a number of ways of accessing your funds. Banking apps on your smartphone or online banking on your PC. After all, who hasn't paid their bills or council tax online? The online and mobile banking solutions include foreign currency sub-accounts associated with the main account. This allows operations in foreign currencies without the necessity to convert and apply exchange rates.
ommissioning transfers to foreign accounts through telephone banking is based on the same procedure and so, requires the same information as online banking. Here are some popular banking services based and manageable exclusively online:
Santander online and telephone banking
Revolut multiple-currency mobile banking
bunq
With dedicated debit/credit cards issued to registered users, these mobile banking services provide comprehensive solutions to managing one's financial assets without the necessity of visiting the branch.
Wire transfers
Companies carrying out international wire transfers have marked their presence in practically every corner of the world. Their services do not require having a dedicated private bank account and can be very fast. Who are they?
Western Union
MoneyGram
Exchnge4free
Their instantaneous money transfer services come at a cost. Fees and commissions take a much as 7-10% of the sum wired. The procedure is fairly simple, as all you need is to pay in to a dedicated agent the amount you want to send and provide the identification information of the recipient. The funds are available for withdrawal instantly upon verifying identity of the recipient. Whenever time is of importance, this may be a life saver. They are nowhere near a long-term solution, however.
Transferring money through online services
Transferring funds from the UK to Germany is easy with online international money transfer services. Regulated by the Financial Conduct Authority, such services are the most reliable and straightforward way of moving financial assets across borders in an instant. There are limitations on the number of transactions allowed per day, and the fees for transferring money can be anywhere between 0,5 and 4%.

The service is available to anyone with a smartphone who signs up for an account. The registration is fairly simple in that it requires providing basic information. Access to some services will require a full personal verification through the Know Your Customer procedure (KYC). Users can apply for a multiple-currency prepaid debit card as an extensions to pay for goods and services anywhere Visa type cards are accepted. While fees seem really acceptable, the cost of transferring money abroad may be significantly increased by the exchange rates. The most popular online money transfer service providers are:
Forex brokers
Transferring financial assets through dedicated foreign exchange companies has been  becoming more and more popular. Such specialised broker agencies offer a wide range of asset transfer solutions. Controlled by the FCA, their services include:
online money transfers
exchange services
small spread on exchange currency pairs
customer support
While brokers' services will often be free of charge, it is necessary to factor in the fees your bank may impose on transferring money into broker accounts. With different forex brokers established in practically every country, chances are they will have their brokers' account in the same bank as yourself, in which case, there will likely be no extra fees. Interestingly, most money transfers in the EU qualify under the stipulations of SEPA, which governs free-of-charge money transfer services within the EU.
Exchange rate control
Transferring monetary assets across borders will often involve exchanging currencies, unless the recipient has access to specific foreign currency accounts in their country. There are a number of factors determining the actual sum of money that will be transferred, after the processing costs.
Given the volatility of exchange rates, which are themselves subject to many determining factors, such as politics and economy, forex brokers offer exchange rate lock-in service. Transferring money into your broker account long in advance, will allow you to lock the exchange rate even up to two years before finalising the exchange and transfer of your funds
Your chosen currency pair will be subject to volatility, much in the same way as the rest of the market. For long-term financial planning, getting professional assistance and counselling may prove indispensable.
Don't forget to check import restrictions to Germany while sending your funds from the UK.