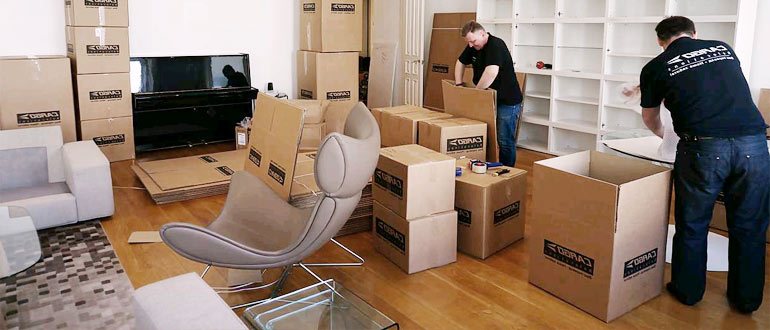 Removals to Munich
Delivery to and from Munich
If you need a quick one way van hire to or from Munich we are one of the best removal and heavy transport companies to contact. We will move you boxes, transport furniture across the Europe.
Type of moving services we provide
We have different solutions for each requirement. Small moves are carried by 1 man and a van. House removals is carried by a professional removal team. Heavy machinery, pallets and oversized cargo are carried on 24 ton, low suspension or flat bed lorries.
Our cheap moving services include:
No obligation quote
Moving to Munich
Removals from Munich
Worldwide shipping
Local man and van
Fast delivery
24/7 removals
Last minute moves
Boxes, furniture, cars
Shipping boxes
Boxes, Furniture and commercial goods
Our cheap removals to Munich man and van services are available 24/7 anywhere you are in Europe. We can provide a removal van to do urgent deliveries, last minute removals or short notice transport. Find best movers in Munich!
We know that people have different requirements when moving to Munich for leaving the city. We offer small excess baggage removals for students, full house moves for families and dedicated lorry haulage for businesses.
Contact us 24/7 and compare removals Hamburg man and van companies from all Europe and find out how much it costs to send boxes and furniture form Munich to the UK, Ireland, Spain, France, Belgium, Austria and to anywhere in Europe.
Next day delivery to Munich
If you need an urgent delivery we offer same day collections and deliveries as long as it's feasible. We offer last minute London to Munich moving services and back to the UK. We do not limit our man and van Munich removals to serving the UK and Germany only. We offer next day delivery to Munich from all Europe. We move boxes, pallets, furniture, commercial products and anything you need moving.
Local and International removals Munich
Are you planning for relocation to Munich? If you have made up your mind to and wan to move to Munich from London, Bristol, Glasgow, Copenhagen, Amsterdam, Oslo, Zurich, Lisbon and more,  you are on the right track. Your decision to relocate to Munich is one that you will not regret because it is a place that presents countless of opportunities for UK expats as well as expats from other countries given its low unemployment rate. However, moving to Munich or shipping to Munich will definitely bring up some challenges. It can be very stressful to plan for relocation locally let alone to an international location. So, you need a professional removal company with proven records to back you up so that you will have a stressful free and successful removal from the UK to Munich or from cheap removals from Munich to Lonodn, Barcelona, Madrid, Brussels, Coventry, Aberdee,etc.. We feel glad to tell you that we are the company that you are looking for. We provide one way man and removal van hire to Munich services as well in case you prefer that option. We also offer removals to Berlin from Munich.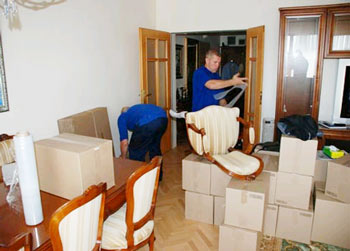 With many years of experience in the removal industry, we are able to provide boxes and furniture removals to Munich services using different kinds of transportation. We can provide boxes and furniture shipping to Munich by road as well as by air, sea or train, depending on the most suitable means for you. Given that we use different means of transportation in removal services, we are able to move different kinds of items such as sofas, beds, chest of drawers, heavy machinery, washing machine, dining tables, boxes and others. Urgent London to Munich moving companies have a good business rapport with a lot of airlines and carriers. So, if you have urgent delivery to Munich, we can accomplish it on time. Relying on our connection and rapport with these carriers and airlines, we are able to accept and deliver jobs excellently well even on short notice. If you have boxes and excess baggage to deliver to Munich regardless of when you need them, there is no cause for alarm. We will be able to deliver them for you. Rather than paying high amount to the airline you are using their services to transport your luggage that exceeds the weight allowed free of charge, you can go for our affordable excess baggage delivery to Munich or any other German localities.
We are available on 24/7 basis to ensure that you get help any time you require. So, if you have urgent removals to Munich from London, Paris, Vienna, Amsterdam, Glasgow, don't think that there is no help. You can get help from us. For us, it is never too long to deliver any luggage by air. We are always able to obtain last minutes tickets for any items thanks to our rapport with popular airlines. But if you are not planning to use airline, our express road freight forwarding to Munich or express removal service should be an ideal option for you. We have fleet of vans of different sizes. So, no matter the quantity of items that you have to move with, we are able to deliver them for you. If you have the content of an entire house to deliver, we have 40 foot container that can accommodate a lot of items. But if you have a handle of items to deliver, there is no cause for alarm. UK to Munich movers have smaller vans that can carry basic household items such as washing machines, fridge, dining table, sofas, beds and others. In case you have a couple of items to move such that using a full container or one van alone will amount to a waste of money, you should consider using our part load service where we consolidate items from different clients and deliver them together as one. Check our house moving to Hanover from Munich area.
Next day delivery to Munich
Our target has always been to relieve our clients of the stress involved in sending boxes, moving house or container shipping to Munich. This is why we offer door-to-door removal services. This means that we will come to the collection points, load all the items in our van and transport them to Munich. But we will go extra step by delivering the items to your doorsteps handling all the custom requirements. If you like, you can also relax and have done everything for you starting from packing to the delivery of the items to your home.. You can unpack items and arrange them very well in your new home or office. With such a service, you will have much time to attend to other engagement or relax yourself to get ready for a life in a foreign land. Book cheap office removals to Munich from best UK movers offering also UK to Dresden removals at low cost.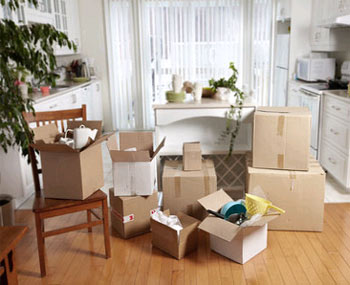 We provide a comprehensive one way van hire to Munich and house removal service. This means that you don't have to look for any other service provider the moment you have found us as we will be able to deliver every service you require. This has made our services to be less time consuming and less stressful for our clients. It can be quite difficult and time consuming to look for a man and van provider, But with our one stop delivery, there is no cause for alarm. You don't have to go through the stress of searching for a business that will provide you with any other services that you will require for your move to Munich. We do offer packing and unpacking services, storage services, parcel delivery, express courier to Munich, furniture removal, furniture dismantling, furniture assembling, placement and arrangement of items in the house and many more. We want to take everybody along and ensure that any person that requires our services is not turned down.
Same day removals to Munich
Whether you require transporting 2 or 5 storage boxes, a small number of pieces of garden tools or are nosing for a full 5 bedroom house or apartment moving firms to Munich from the UK and all Europe we will be ecstatic to fulfil your requirements. We offer our services to both household, retail and supplying prospects. As trained 24/7 movers and long distance men and van in Munich we offer all scope of abroad pick-up and delivery solutions at bargain-counter, bargain-basement removals prices.
There is no job we would not cater for, make and finish. We have the experience to pick up and ship flimsy and minuscule everyday-use goods like 1 pack, cartons, TV, computer, garage contents, house contents, Nike or guitar amplifier in caskets as well as to ship vast and massive gears like computer, parasol, dishwasher, three-seater sofa, bedroom set, fauteuil, bookcase, files, computer desks and more.
We offer half-priced express removals to Munich from London, Worcester, Peterborough, Westminster, Inverness, Lancaster and urgent man and van Düsseldorf, Munich, Wuppertal or other location. Wherever you want us to be our rapid, cut-price and last minute delivery van for hire will turn up within up to four hours. Urgent London to Munich one way van hire removal firms perform cheap sofa-beds delivery to Ottobrunn, short notice man van to Feldkirchen, same day freight and frozen food shipping to Oberhaching, cheap and next day auto and towering, walloping cargo freight forwarding to Putzbrunn as well as 24/7 full two or five bedroom house move in Neubiberg, Sauerlach, Brunnthal, Aying and many more. We also proffer long distance crates, single beds and kitchen goods shipping to Munich from Katowice, Valencia, Marseille, Hannover, Aarhus and Rome as well as express man & van from Munich to Czech Republic, Slovakia, Estonia, Poland, Hungary, Slovenia and to all Europe. Compare today our man and van Leipzig to Munich services.
Simply phone us off-hand and search for a couple of freight forwarders that will give you costless proffers for transporting 1 luggage with personal belongings, for moving 549 ft3 or for full five or six bedroom homestead removals to Munich from London, Lincoln, Canterbury, Bradford, Gloucester, Dundee or Cardiff. Dig out how much is to move one pram, child's chair, large TV, drop-leaf table, garden furniture, bed, stool or the contents of your household and sport equipment. Search for an affordable, honest and right urgent one way van hire Munich to London and enjoy a last minute moving to Gräfelfing, Munich, Haar, Aschheim, Unterschleißheim and Unterföhring.
Our admirable cheap haulage services include:
Last minute hire a man and van to Munich from UK
If you are looking for a bought for a song same day one way man in the van to Munich from UK you are on a divine web page. For us no project is too microscopic or too behemothic! Our known, next day UK to Munich one way man with van hire perform every comprehensiveness of removals: domestic stuff transport to Grasbrunn from Norwich, 24/7 one way two men and a van to Taufkirchen from Plymouth, economical removal of motorbikes to Ismaning from Durham, express pool table delivery to Unterhaching from Liverpool or transferring household goods to Garching from Bristol.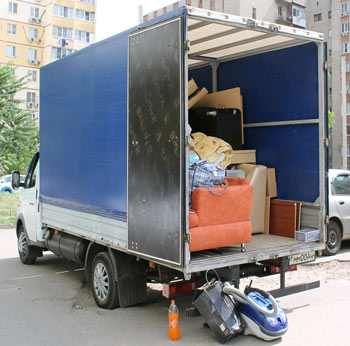 Our skilled 1st choice mover provide proficient, long distance one way van hire to Munich from Denmark, Switzerland, Ireland, Holland, Gibraltar, Austria, Wales, Germany, England, Portugal, Italy and from all Europe.Talk to us as soon as you can to find out how much it is for express one way one man and his van to Munich from UK. Compare urgent city man and van costs from Nottingham to Höhenkirchen-Siegertsbrunn, Birmingham to Baierbrunn or Exeter to Neuried, Schäftlarn, München, Ottobrunn, Feldkirchen and other just a few hours. Check our man and van Nuremberg to Munich solutions. Find cheap deals!
Our bargain UK to Munich last minute one way removal van for hire might be utilized for sending 8, 10 or 40 rectangular boxes, packages and cheap removal boxes to Oberhaching from Brighton, 35, 120 ft3 of commercial products and personal effects for cheap removals to Putzbrunn from Chester, short notice same day one way man and van to Neubiberg from York, next day chilled and cargo delivery to Sauerlach from Hull, budget motorcycle and bus freight forwarding to Brunnthal from Swansea and more.
Compare 24/7 removals to Munich from UK, France, Scotland and Luxembourg. Our long distance removals companies may ship your moving house packing boxes, excess baggage, appliances from Berlin to Aying, offer best express one way man and van for hire from Munich to Gräfelfing, ship z' bed, baby bath, upright piano and kitchen items from Brussels to Munich and deliver urgent removals to Munich from Vienna, London, Madrid, Bucharest, Sofia, Prague, Barcelona and similar. Compare average 1 bedroom apartment or one or four and three or four bedroom flat relocation rates from quality last minute and cheap one way van hire to Munich moving firms.
London to Munich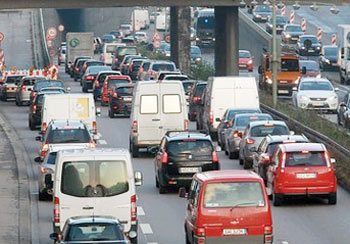 We work with professionals. The net effect is that we are able to deliver satisfactory and quality Munich to London moving services to our clients. There is no doubt that you want nothing other than a satisfactory service. To achieve this aim, we are the way to go. The good news is that our services are very cheap. Our quotes are provided to any person that wants free of charge and without any obligation. So, feel free to request for quote from us. Once, we have a deal with you, there is nothing to worry. Just have high hope because your need will be met. Find out how much is to transport a sofa from London to Munich.
Moving to Munich
Munchen which is called Munich in English is one of the most popular cities in Germany. Most football lovers know the name of this town because its football club, Bayern Munich is one of the dreaded football clubs in Europe and across the globe. Munchen is located in the south eastern Germany. It is the capital of Bavaria, one of the 16 states in Germany. With a population of 1.5 million, Munich is the largest urban area of Bavarian State and the 3rd largest city. It has the 12 largest populations among other cities in European Union. 5.8 million People are homed in its Metropolitan Region. If you are moving to Munich you should know it is located on the northern part of the Bavarian Alps on the banks of River Isar. It has become popular today with its annual Oktoberfest celebration. Among its numerous attractions, centuries-old buildings and lots of museums, its Altstadt (Old Town), Hofbrauhaus and beer remain spectacular and unique.
Munich has excelled in many areas. Though Munich is not the capital of Germany, it offers its residents the highest quality of living when compared with other cities in Germany including Berlin, the capital. Globally, the quality of life enjoyed by the residents is rated 4th in the Mercer Survey of 2015. In 2015, the Globalisation and World Rankings Research Institute included Munich in its list of alpha-world city. Today, Munich has become the main hub for art, publishing, finance, advanced technologies, tourism, education, innovation, culture and business not just in Germany but in the whole of Europe. If you are relocating to Munich for work you should have no problems with finding one.
The Old Town of Munich was located on a monastery owned by the Benedictine Order. It was from these monks that the name was derived from the Old/Middle High German word Munchen which translates as by the 'monks.' This explains why the coat of arms bears the monk. Munich appeared in history for the first time in 1158. The Bavarian Dukes used the town as their seat starting from 1255. The official colours are Black and Gold which are the Holy Roman Empire's colours. During the time of Ludwig the Bavarian, Munich became an imperial residence. The official colours were adopted since that time. Munich was made the only capital in 1506 when the Wittelsbachian Duchy of Bavaria was reunited after being divided and subdivided for over 200 years.
Express Last minute shipping to Munich
Apart from small 1st choice home deliveries our next day man and van UK offer cases, a motorcycle and kitchen stuff shipping to Munich in various types of containers - refrigerated is, one fourth of a, perishable cargoes, full and cargo roll container just to name a few. You must know that you don't need to hire a full 20ft container. We have the facility to tailor-make our free 24/7 London to Munich shipping quote to your distinct specifications.
Our reduced long distance overseas freight forwarding services consist of:
Munich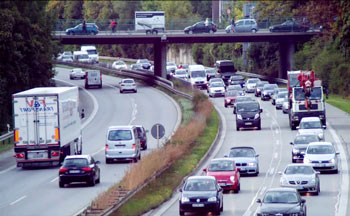 Munich has played an important part in the history of the country. It remained the stronghold of Catholicism during counter-reformation. It did not suffer any physical destruction after the Protestant Swedes occupied it as the town people preferred opening the town's gate to coming under siege. But the city's economy gradually recovered. Munich transitioned from the capital of duchy to an electorate and a sovereign kingdom in 1623 and 1806 respectively. Since 1806 when it became an autonomous kingdom, it has continued to contribute significantly to development in Europe in many aspects. In this way, it became the centre of arts, culture, architecture and science in Europe starting from the first years of the 19th century thanks to the sponsorship of the Bavarian monarchs. But the reign of the Wittelsbach in Bavaria which started since 1180 came to an end in 1918 during the German Revolution when they were forced to leave Munich. The result was the declaration of the socialist republic.
Munich suffered heavy bombardment during the World War II and this resulted in the destruction of up to 90% of the historic centre and 50% of the entire place. However, the majority of the cityscape that were destroyed during the war was rebuilt. More modern structures were also built giving the city a new face. For example, when the Summer Olympics were hosted in 1972 by German, an Olympic Stadium was constructed in Munchen. It has witnessed impressive economic growth since after the war. There are many high-tech industries as well as scientific institutions in Munich. A lot of small and medium-sized companies are available in the country. It is a home to many large companies and corporation such as MunichRE, Allianz, MAN, Siemens and BMW. As a result of the presence of these companies, the unemployment rate in here is very low. 
Tourism is one of the sectors of the economy that are performing very well. There are a lot of museums, theatres, architectural attractions and other places of interest. Sporting equipment is also available in the country. Given the quality of life enjoyed by the residents, availability of jobs and business opportunities as well as many places of interest, a lot of expats and tourists come to the city. Many of them are residing and working in here and they constitute up to 37.7% of the entire population of the country.
Munich has a total area of 310.43 square kilometres. It's population as of 31 December 2015 was 1,450,381. It has an urban area population of 2,606,021. Its population density is 4,700/km2. The city belongs to the administrative region of Upper Bavaria and an Urban district. As of the time of this write up, Munich is under the administration of Dieter Reiter (SPD). Its postal code is 80331 – 81929.
What You Should Know About Travelling to Munich During the Covid-19 Pandemic
Have you been considering a trip to Munich? If this is something you have been thinking about, it's critical to consider how the Covid-19 restrictions might change your pre-existing travel plans. And, with this in mind, we have come up with some key tips and ideas to help ensure your trip to Munich goes smoothly and successfully for the upcoming year.
The Current Covid Restrictions and Rules You Must Adhere To
One of othe first things we need to consider is meeting up with other people. There's no requirement to be fully vaccinated; however, if you are unvaccinated, you can only meet with two people from other households outside of your own. For vaccinated groups, this increases to ten people, with the exception of children under the age of fourteen. However, in either scenario, wearing a face mask remains mandatory.
In addition to this, the 2G rules still remain applicable in many scenarios within hotels and campsites, and overnight guests may only stay if they have either been vaccinated or can provide proof of recovery from Covid. Additionally, while vaccinations are not mandatory on the whole, they remain a necessity within both indoor and outdoor regions, and masks must be worn with the exception of around one's own table during restaurants. The maximum number of people who can gather at a restaurant presently remains at 10.
Those who have received both their doses of vaccinations and their booster vaccination will not need to adhere to the 2G plus rule for cultural and sports events and venuess, which may also include cinemas, theatres, concerts, gyms, baths, indoor playgrounds, and the like. For public transport, meanwhile, the 3G rules remain in place and must be adhered to; these are only available for vaccinated individuals or those who can provide proof of recovery.
What are the Districts Like in Munich?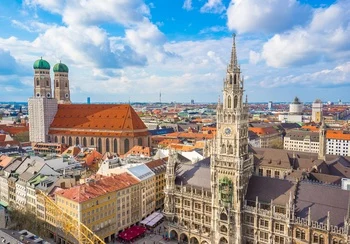 At this point, we've considered the current Covid-19 rules and regulations within Munich, but what are the different districts like? There are numerous stunning regions within Munich, and each of these offers its own unique charm and style overall. In addition, it's well worth considering that the different Munich districts are also highly variable and offer something a little varied from the last, which ensures that Munich remains an inclusive and diverse place to live.
Alstadt
One of the first districts in Munich that we should consider has to be Alstadt – a real location of culture and wonder for those visiting Munich. Indeed, in many cases, this small but vibrant district offers an insight into the past wonders and magic of the region, with a trip to the Old Town offering an experience that's unlike any other. Meanwhile, the town's neo-Gothic town hall offers quite the sight to behold, making it a truly incredible destination for anyone looking to move to or visit Munich.
Au-Haidhausen
A characteristically German town, Au-Haidhausen is located just south of the city's main river and is a hub for many thanks to its vibrant culture. With countless restaurants and beer gardens, this serene and quiet location is perfectly located for individuals looking to make the most of all that Munich can offer; in short, there's the reason it's often considered the cultural heart of Munich. The Deutsches Museum of technology is a key motivation for many people to visit the region, and the peaceful neighbourhood feel ensures that it's a stunning location both for residents and tourists alike.
Bogenhausen
Bogenhausen is a major destination for those wanting to travel long term, but also offers excellent appeal for families and those with children as well. Countless local amenities including supermarkets, cafes, and small restaurants give the region a wonderfully comforting and quaint feel, while its excellent connections ensure it's a key destination for travellers. In addition, it offers just the right balance of calm and serene living with being close to the central hubs of Munich, so there's something to appeal to every traveller.
Maxvorstadt
For those looking to move to Munich or wanting somewhere in the region to visit, Maxvorstadt could definitely be a destination of interest. Indeed, just to the North-west of Alstadt itself, there are truly some incredible sights and historical attractions within this district that help it appeal to a wide audience. The district is also home to several stunning museums, which ensures that there is plenty of choice for travellers visiting the region (even during the Covid pandemic).
British Expats in Munich
Munich provides a friendly and welcoming environment for expats from any part of the world. This aspect of the city is captured in its motor 'Munich Loves You.' With such sweet and loving words, expats moving to Munich will have a feeling of belongingness even before arriving in Munich. A lot of expats are attracted to this place and the reason is quite obvious. Definitely, any person planning for relocation to Munich from UK will think of a place with world class amenities, employment opportunities, beauty cityscape, picturesque parks, awesome and lively entertainment venues that know no day or night, exuberant mix of trendy shops and extensive range of accommodations. Expats will find that Munich is not lacking in any of these.
As a centre for biotechnology and software, it is easy to see why professionals looking for a quality life, higher pay and easy growth in their career will easily fall in love with this great German city. The fleets of expensive cars that ply the autobahn are an eloquent testimony that it is a home to many highest earners in the country. The wealth reflects in the lifestyle of its residents.
Munich has rich historical and cultural heritage. In terms of events and festivals, it is a busy city. There is always an event or festival to attend at a particular time of the year. In every season, there is some remarkable event or festival going on in here. With its rich history and culture, there are plenty to do and see. Being rich in history and culture does not imply that Munich is lacking in cultural modernity. There are a lot of modern buildings in here. So, whether you are interested in history and culture or you want some modern style building or architecture, you will be satisfied when you visit Munich.
British Expats moving to Munich have access to world class amenities and infrastructures. Munich just like most German's cities has world class transport system. The road network is on a par with those of Berlin, Hamburg and other big German cities. There are schools for different age range. You will also find international schools where the language of instruction is English and the curriculum used is the UK curriculum. There are institutions of higher learnings and universities in the city. Munich has world class healthcare system which includes private and public healthcare. The hospitals and medical centres are manned by well-trained medical practitioners. With world class medical facilities and well trained medical personnel, Munich boasts of one of the best medical facilities in the world. There are a lot of well-equipped surgical centres and specialized practitioners. Just as with most cities in Germany, expats residing and working in Munich are required to have their health insurance.
Any expat in Munich will definitely testify that it has got all required to make life enjoyable, interesting and easy. No matter what your interest is or what you want from it, Munich will satisfy it.
Living in Munich
Munich seems to have no imperfection. Indeed, it is difficult to admit that the magnificent Munich is not perfect given the numerous pursuits, the quality of life, plenty job opportunities, alluring infrastructure, awesome, robust historical and cultural heritage and anything you can think of it offers residents. You will get a lot of benefits if you move and reside in Munich. Before pointing out the few disadvantages of living in Munich, it will be good to first point the numerous benefits of living in Munich. Here are the numerous benefits you will get from removals to Munich.
High quality of life and living standard
One aspect of the city that keeps people planning removals to Munich is the quality of life and high living standards it offers its residents. The world class infrastructures and large salaries paid to the workers in the city are some of the reasons why the residents enjoy high quality life and high living standards. There is nothing required to make life liveable and enjoyable that you will not see in this city. So, if you are looking for a place with a quality living standards and quality life, Munich will satisfy your requirements. Here you can see some info on house moving to Frankfurt.
Low crime rates
One thing that expats consider when they are looking for where to relocate to is the crime rate. Today, life in a lot of cities in Europe is marred by crimes such as violet street demonstrations, terrorism, religious and ethnic clash as well as crime resulting in drug and alcoholic abuse. Munich is not a perfect place as there is no such thing as a perfect city. So, these crimes occur but at highly reduced rate in this city. Despite having low crime rates, as there are still reports of petty theft such as bag snatching, pickpocketing and others.
High technology
Munich has embraced the contemporary technology which shows itself in many aspects of life in here. Munich has excelled in the area of information and communication technology in particular. Owing to the improvement it has achieved in this area, its residents enjoyed high speed internet access which is also made available to them at the lowest price. The local landline calls are offered free of charge. If you are an internet buff, Munich will make an excellent home for you. With a perfect internet connection, you can maintain contact with your people at home.
Munich provides you with opportunity to get some exercise
Munich has excellent transportation system. Among the means of transport in the city is cycling and biking. There are networks of dedicated cycling lanes in Munich. The good news is that it has flat or table geography which makes cycling or biking to be very much easier for people that prefer such lifestyle. But one good aspect of biking is that it is a good form of exercise. People that like living an active life will like this aspect of life in the city. Apart from having the network of dedicated cycling lanes, it also has plenty of sporting and recreational facilities. In case you don't like biking, you can make out time to visit the Olympic stadium in the city. If you are a football fan, you can join the rest of the local clubs in cheering up the local fans.
Things to see in Munich
Munich is rich in historical and cultural attractions. There are also architectures of historical importance as well as contemporary style architecture. Parks, museums and theatres are also available in the city. So, if you are thinking of removals to Munich, you will have plenty of attractions and places of interest to visit. It is left for you to choose the ones that will meet your requirements. If you want to shop for anything, Munich has a lot of world class shops where you will find anything you want. You only need to make sure that you have enough money. Besides shops, Munich also has markets where you will be able to purchase food items and freshly produced foods.
Well located
Munich is one of the German's cities that you can easily explore from any part of Europe. From the city, you can easily move European cities. There are flights both connection and direct from many of the popular cities in Europe including London, Edinburg, Cardiff, Belfast and other UK big cities to Munich. You can spend your weekend at home or any city of your choice and still go to work on Monday the following week. Given the excellent road network system of the country, you can also plan for a road trip from Munich to other cities in Germany or other countries in Europe. Also our man and van to Munich removals can move your boxes and furniture. You can even travel in our removals van for hire.
Easy to socialise and communicate
UK expats especially newcomers in Munich will find that communicating and socialising especially with the younger generation of the locals is not as challenging as it appears to be. This is because the official language of the country is German. But surprisingly, many young people are able to speak English very well. Besides, there are a lot of UK expats groups in Munich that you can connect with during your stay in the country. For expats that like learning new language, living in this city will be an opportunity for you to learn German.
Organic supermarkets
When you move to Munich from Europe you will see there are a lot of supermarkets that sell organic foods. If you want to feed on organic food, you will be able to find where to purchase the ones you need. Almost every district in the city has one or more.
One way van hire to Munich
If you are managing a existent and stormless wardrobe moving boxes, personal items and furniture removals from the UK to Oberschleißheim, Pullach, Kirchheim, Hohenbrunn, Straßlach-Dingharting, Grünwald or to wherever in Munich we have a great information for you. Wherever you are our long distance one way removal van for rental might be handy to send your gear. We have the resources to carry any miscellanies of items, things, container and other movables for both residential and bartering patrons.
For public clientele our one way delivery trucks for hire will fulfil: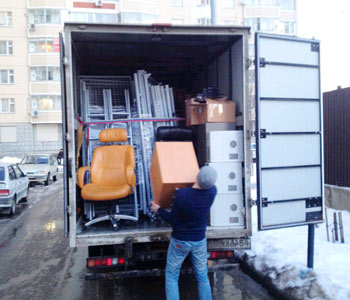 For wholesale purchasers our express one way moving vehicles for rental could manage:
Our transport companies will be happy to provide a clocklike, solid and relevant support and guidance on hiring urgent one way van man removals from Munich to the UK and back. You will get a free man and a van UK cost estimate based on sale local relocation rates.
Determine rough removal truck hire prices to Munich from London, Madrid, Inverness, Bucharest, Lancaster, England, Portugal, Italy and all Europe. Settle how much is to hire last minute hire a van removals to Munich from UK. Send your bench saw to Dublin, move settee to Dublin, collect and deliver Windsor chair to Ottobrunn, send wicker, rattan furniture to Feldkirchen, deliver freezer to Oberhaching, transport refrigerator to Putzbrunn, pick up and ship heavy items to Neubiberg, ship car to Sauerlach, move meat and fish to Brunnthal and collect and deliver cheap palletized goods to Aying at special offer costs and be pleased. Our Munich to UK delivery vans for hire could also deliver grand pianos, cars, cargo and fish and sea food and other huge, gargantuan and monstrous equipment at discounted rates. Check our page on removals to Cologne.
Our short notice man with a van UK can have: easy peel labels, lc3 crates, metal seals for goods strapping, packing boxes, mattress carriers and etc.. Apart from effects, boxes and lofts contents removals to Munich from UK we also carry out same day removals of a number of collections of big remunerative and trading plant equipment. We can drag bale spikes to Gräfelfing, deliver palletisers to Munich, relocate lifts to Haar, haul highway bottom dumps to Aschheim or convey exercise book machinery to Unterschleißheim.
Whether you try to send 4 or thirteen plastic crates, only some bits of Livingroom furniture or are hoping to find a full 4 bedroom home or flat removal firms to Munich from the UK and all Europe we will be honoured to transport your goods.
Disadvantages of relocation to Munich
Here are some of the aspects of life in Munich that you will not like.
High living cost
Munich is one of the most expensive cities in Germany. This aspect of the city is particularly not good for students, job seekers, low earners and people that are on budget. But if you are able to get a good paying job, you will not have any problem with this aspect of the country. This is because the workers in Munich are well paid.
House prices Munich
Though there are quality and different kinds of accommodation in Munich, the price at which they are rented or sold is very high. As if this is not enough, apartments for rent are in limited supply and thus, they are very difficult to find. Consequently, before you move to Munich, it is advisable that you start your search for accommodation in the UK through the internet. In this way, you will know of the available options.
Traffic congestion
If you are using your private care in Munich, some days may turn out to be a nightmare for you on the road. Occasionally, there are traffic jams in the city. So, if you are not used to driving in traffic, you may consider making use of the public transport.
Harsh winter condition
Normally, there is snowfall during the winter period in Munich. In some days, snowfall can be heavy and this can make it difficult for one to carry out simple task such as going for shopping.
24/7 UK to Munich moving van hire
The shipping services that we market are not limited to the low-cost and short notice one way van hire to Munich from Hereford, Salford, Preston, Wolverhampton and Stirling and all the United Kingdom. Our licensed, skilful and same day UK to Munich moving companies are big enough to manage and extend: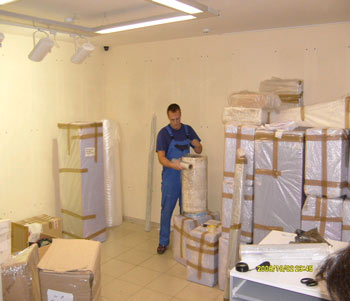 Check free 24/7 removal van hire to Munich costs. Get and examine free of charge long distance Luton van and man hire approximate prices for relocating one or three, 15 or 45 moving containers, chest, nightstand, corner cabinet, fridge, cooker, couch, hi-fi and white goods. Get in touch with online express removals to Munich from London, Southampton, Oxford, Glasgow, Chichester, Wakefield and all Britain. We operate sundry groups of urgent delivery lorries for rental - 3,5 ton, 3.5 Tonne with Tail Lift, 7.5 Tonne GVW Hot Box, 24 ton, 7.5 Tonne GVW Box Tail Lift, Large Luton Box and more. All our last minute one way van hire to Munich from Holland, Gibraltar, Austria, Wales, Germany, England, Portugal and all Europe undertake very local chests, wingback chair, radiogram, tumble dryer, oven, private goods, household items and the contents of your home shipping solutions at cut-rate and cheap van and driver hire costs. Our removals company will never report they are worn, sapped or that the move is too considerable.
Whether you desire to compare short notice Haar to Paris removals, Dublin to Naples one way van hire, Aschheim to Rome bike, machinery or chopper haulage, Unterschleißheim to Cologne same day fish and sea food or pallet moving or Unterföhring to Budapest next day moving auto hire our 24/7 UK to Munich apartment and industrial cargo forwarding companies will be convinced to be your overseas relocation company. When you plan removals to Stuttgart from Munich contact us for a quick quote.
Buying a house in Munich /house prices in Munich
If you wish to purchase a house in Munich, you are definitely going to find one that will satisfy your requirements. The process of purchasing property is not a complicated one. This is because there is not much bureaucracy. However, the major problem that you will encounter is that the accommodation cost is quite expensive. First time homebuyers will also find that there are a lot of charges that they have to pay such as agent fees which are about 3% of the cost of the house, purchase tax which is 2% of the cost and then 100% mortgage may be provided to you if you are in good terms with your banks. However, to be able to get mortgage from your bank, you will need a good SHUFA reference (SCHUFA in Germany refers to the agency responsible for credits, it is the responsibility of the agency to log your entire credit defaults and deals). If you are not purchasing a house as a long term investment, it is not advisable that you invest in it. This is because the cost of real estate in Munich has gone up. If you are buying a house and need to hire a cheap house removals in Munich we can help. Follow this url to check our express courier Dortmund to Munich services.
As normal with other cities across the globe, the cost of properties in Munich depends on the location of the property that you want to purchase. Properties that are located in the outskirt of the city or close to attraction that pulls a lot of expats are sold at a higher price than those that are located in the outskirt of the city. If you are planning to purchase a house in the city centre, your budget should be between 7,000.00 and 10,000 euros for a square meter of accommodation. But for a square meter of accommodation located in the outskirt of the city, you should have a budget of between 4,000.00 and 6,00.00 euros.
There are also apartments for sale in the city. Apartments are of two major types, namely, furnished apartment and unfurnished apartments. If you are moving to an unfurnished apartment our last minute man and van to Munich from London, Dublin, Leeds, Sheffield and all Europe will delivery furniture to Munich within 24 hours. The former can be fully furnished and partly furnished. It is more expensive to rent fully furnished apartment than partly furnished apartment. Unfurnished apartment is less expensive to rent but you have to purchase the properties that you will use when you are living in the apartment. The factors that affect the cost of renting apartments include the location of the property, the furnishing, fixtures and facilities that are provided in the apartment. Taking the above factors into consideration, if you are planning to rent a one bedroom apartment in the city centre, you should budget between 800.00 to 1,200 euros. A three bedroom apartment in the city centre will be rented between 1,500 and 2,400 euros. Similarly, a one bedroom apartment in the city centre will be rented between 600.00 and 900.00 euros while a three bedroom apartment in the outside of the city centre will be rented between 1,000.00 and 1,700.00 euros. Check moving to Hamburg from Munich.
British expat community / clubs in Munich
If you are moving to Munich from Europe there are a lot of expats clubs and communities for UK nationals in Munich to help you easily connect with other expats in the city. Here are some of them.