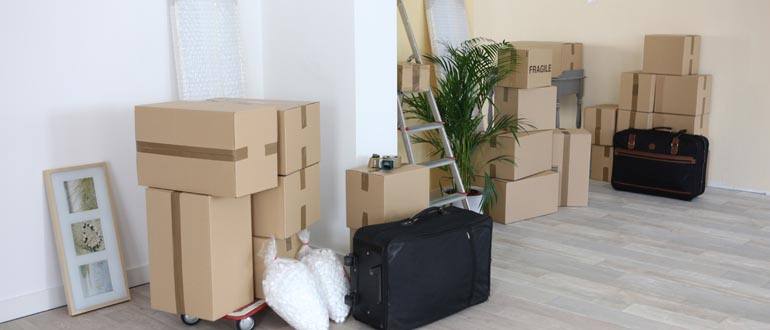 Removals to Düsseldorf
Delivery to and from Düsseldorf
If you think of moving to Düsseldorf, either as part of your private relocation to Germany with your whole family, or if you are undertaking commercial relocation to move your business there, it will quickly appear that you need someone who will not merely collect your belongings and deliver them to Düsseldorf, but someone who will be there to answer all your questions, solve problems, eliminate doubts and help you with anything you may need help with. Search no more! This is where you have found professional and experienced moving company to Düsseldorf.
Delivery services we offer
Our friendly movers will guide you through the entire process of moving to Düsseldorf from Spain, Poland, Belgium, Netherlands, or undertake furniture removals from Germany to Europe. The years of experience allow us to take care of all the aspects that might be troublesome for you, therefore hiring man with a van going to Düsseldorf with our company will definitely end up with your highest satisfaction. Our services encapsulate packing your belongings, loading the van, express delivery to Düsseldorf, unloading the vehicle and unpacking your items in your new home. You do not have to worry about anything. Our professional Düsseldorf movers will take care of short-notice moving to Dusseldorf regardless if it is a single item moving to Düsseldorf or full house move from London to Düsseldorf.
Our offer consists of the following services:
Shipping to Düsseldorf
Next day removals to Düsseldorf or back
Same day collection and delivery
Delivery to Europe from Germany
One way van Hire
London to Düsseldor f delivery
storage in Düsseldorf
Express boxes delivery and courier services
full house removals
single items moving; moving furniture,
white goods, sports equipment, boxes, etc.
last minute man van deliveries to Düsseldorf;
short-notice removals to Germany;
business removals to Düsseldorf, and many more
Man and van Düsseldorf
You may feel overwhelmed by moving your 4 bedroom house to Düsseldorf, as we are perfectly aware that moving the belongings you have been gathering throughout the whole life can be pretty stressful. Our company offering cheap man and van UK to Düsseldorf will take this burden off your shoulders and move your household belongings, boxes, pieces of furniture with an utmost care and safety. We handle your goods as per your instructions, minding any fragile-labelled boxes, and delicate objects so that your goods will arrive at the destination place intact. Moreover, we also provide insurance for your goods, therefore you will feel as safe as possible with us.
If you want to know how to get a quote for express removals van hire to Düsseldorf, there is nothing simpler than filling our online quote in. Spend 5 minutes to get a quote for house removals to Düsseldorf or Berlin.
Moving to Düsseldorf
Whether you are moving to Düsseldorf or you are relocating within the city, you will require the services of a professional removal company that will not only bear the burden of moving you but also providing you with a wide range of other services such as Düsseldorf freight forwarding service, delivery of excess baggage, furniture dismantling and last minute delivery to Düsseldorf and others with high level of proficiency. This is why you have to take time in doing the search for a reliable firms offering cheap removals to Düsseldorf. Whatever of time you spent in doing so, it's worth it since it has to do with the safety of your item. But you can save yourself the stress and time of surfing the internet in search of a reliable company with proven records. We feel glad to tell you that we are the right company that will give you the quality services that you are looking for whether it is moving to Stuttgart from Dusseldorf or any other location in the entire Europe.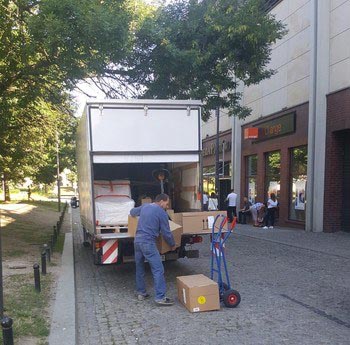 The most cumbersome and time-consuming issue of the whole cheap furniture removals to Düsseldorf is proper packing of your goods. You do not have to worry what kind of boxes will be the best for you, how many of them do you need, what items you should put into particular boxes and how to secure the items inside the moving cartons. We will take care of all that for you. We will bring our sturdy boxes, pack your goods, secure them with filling chips and other necessary padding, label the boxes as well as overlook the weight limit for the ease of handling. We will think of every detail to make your moving boxes to Düsseldorf as easy as can be. If you prefer to do the packing on your own, you should always read our international packing tips in order to avoid damages when transporting goods abroad.
We pack not only boxes, but secure any type of goods you need to move as part of your domestic removals to Düsseldorf or to any country in Europe. Do not bother yourself with searching the whole Internet to check what kind of vehicle is the best for your move. Do not hesitate - call us and we will tell you which van will accommodate your furniture in. Removals of furniture to Düsseldorf cannot be easier.
Even though we offer a complex range of services, it does not mean that they will empty your pockets. We offer services tailored to the needs of our customers, but still at competitive rates as compared to other moving companies going to Düsseldorf or back. With us cheap shipping to Germany comes along with great quality and experience of professional movers.
If you are wondering how much is removals to Düsseldorf then you should compare moving costs to Düsseldorf by checking prices of at least a few different firms offering delivery to Düsseldorf from UK.
Becoming an Official Dusseldorf Resident
Have you ever considered moving to Dusseldorf? If this is something that seems appealing to you, then you may want to consider becoming an official Dusseldorf resident – and this will ensure that you are able to stay in the country.
Within two weeks of moving to Dusseldorf, you will need to register as a resident; since this can provide numerous new opportunities, we highly recommend that you do this as soon as possible following your house move. After registering, you will then be able to apply for a Tax-ID (Steueridentifikationsnummer) and your document proving proof of residency (Anmeldebestätigung).
These two documents are both crucial for your move, and the latter is official confirmation of your residency; as such, you should always ensure you have kept the document protected and to hand, so you can use it if you ever need to prove your residency status. Meanwhile, the Tax ID ensures that you pay a fair level of tax when working in Germany; while you don't necessarily need it, it's worth considering that you could end up paying far more than you are liable for!
Düsseldorf
Düsseldorf which has become popular for its academy of fine art is the capital city of North Rhine-Westphalia which is one of the 16th states of Germany. With a population of 593,682 as of December 2012, it is the seventh most populous area in the country. It situates along the River Rhine with residents occupying both sides of the river. The right side of the river is the largest part. It spans 217 square kilometer. It is bordered to the north with Duisburg and Ratingen where the Angermund is located. Hellerhof is located at its south border on Kreis Mettmann. Düsseldorf is one of the cities in Germany with a booming economy which is driven by the financial and business centre. Known for its fashion and trade fairs, has become an international business and financial centre. Several companies such as two DAX companies and one fortune Global 500 are headquartered here. Trade shows are being organized here for many times throughout the year. One fifth of the trade shows are organized by Messe Düsseldorf.
Düsseldorf is a full of music. In fact, the experimental or electronic music known as Kraftwerk began here. The months of February and March are very important. These months are good times for festivals and culture enthusiasts to visit it  because it is during these months that the famous Rhenish Carnival is being organised for years.  North Rhine-Westphalia offers high quality life and living standard to its residents. In the 2012 Mercer's Quality of Living Survey, it took the 6th position among other cities of the world considered in the survey.
Owing to the trade shows and other activities going on so it is always busy year round. It is one of the cities in Germany that host millions of people on yearly basis. Over 4 million people visit Düsseldorf on yearly basis just to attend the 9 days Kirmes fun fair which takes place during the summer period. Boot Messe organized for boats and water sports is one of the best known trade fairs in the world. It is organized in Düsseldorf. Another great fair is Igedo. Fun seekers and shoppers will not be disappointed as it has impressive nightlife. There are plenty of shops where fashions wears, accessories and other things are being sold. If you are an entrepreneur or a startup, definitely, you will like living in Düsseldorf.
Cheap removals to Düsseldorf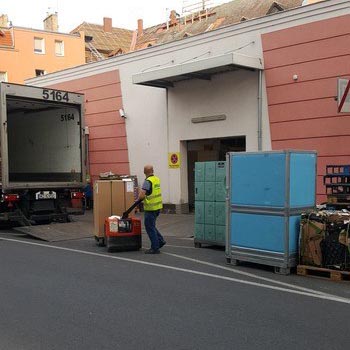 We are able to provide our clients with cheap delivery to Düsseldorf regardless of whether they order for a large removal service or small one. Regardless of the reason, whether it is relocation to Düsseldorf due to Brexit or for new work opportunities. With our many years of experience, professional and well trained labour, equipment and large resources, we are able to provide our clients with a wide range of moving to Düsseldorf services including packing, unpacking, storage, house cleaning and refuse disposal, office and house removals, furniture dismantling and reassembling, sending boxes to Düsseldorf, moving logistics and many other types of services including cheap man and van hire UK to Düsseldorf as well as man with a van Hanover or UK to Augsburg removals for hire.
Each of these serremovalsvices is provided at the best rate you will ever get. Request for our quotes and you will see that finding cheap to Düsseldorf from UK is not a big problem. Our quotes are provided free of charge without any obligations attach to it. We are able to provide our clients with free quote and no obligation regardless of the stage they are in their dealing with us. This is because we know that they will find our services very cheap after comparing it with those of our competitors. Besides, all that you will be charged or that you will have to pay for are contained in the quote. You are not charged what is not contained in the quote.
Check our cheap next day removals to Düsseldorf and recommend our services to your friends or commercial partners. We cover the entire country, like man with a van Wuppertal services. Tell a friend about our website.
International Removals To And From Düsseldorf
Whether you wish to pick up and deliver 5 or 15 removal boxes, looking for a small removals to Düsseldorf or are tracking down for a full two bedroom house or apartment movers to Düsseldorf from the UK and all Europe we will be delighted to be your shipping company. We provide man with a van to both private, trade and retail patrons. As licensed economy furniture removals to Dusseldorf firms and 24/7 one man and van in Düsseldorf we deliver all margin of worldwide haulage solutions at competitive, standard transport costs. Find budget-friendly man and van to Bochum from Dusseldorf and recommend our service to others.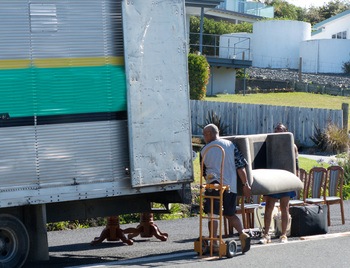 There is no work we would not manage, manage and attain the end of. We are equipped to pick up and transport mini and tiny everyday-use stuff like 1 baggage, bags, TV, hardware, mattresses, wardrobe, engagement ring diamond or video game in cardboard boxes as well as to collect and move huge and vast belongings like travel cot, display cabinet, universal weights, changing table, gateleg table, concrete furniture, aquarium, garage stuff, TV & media furniture and more.
We provide real buy urgent removals to Düsseldorf from London, Lichfield, Worcester, Southampton, London, Newport and long distance man, van and driver from all the United Kingdom. Wherever you stay our prompt, attractive and short notice moving vehicle for hire can show up within six hours. Express London to Düsseldorf one way van hire removal companies offer next day and cheap moving to Düsseldorf, express man in van to Unterrath, emergency fish and sea food and chilled food delivery to Heerdt, low-priced and last minute caravan and substantial, corpulent consignment relocation to Grafenberg as well as overnight full one or four bedroom apartment relocation in Gerresheim, Lohausen, Garath, Itter and similar.
We also administer cheap pallet delivery to Germany, house move boxes, wall shelves and 3-seater sofas moving to Düsseldorf from Brno, Warsaw, Leipzig, Bydgoszcz, Turin and Amsterdam as well as same day man and van for hire from Düsseldorf to Macedonia, Austria, Luxembourg, Poland, Greece, Germany and to all Europe.
Only relate to us instantly and scan five delivery companies that will transfer to you costless estimates for exporting a single parcel with personal effects, for transporting 530 ft3 or for full four or one bedroom semi-detached house removals to Düsseldorf from London, Swansea, Newcastle upon Tyne, Londonderry, Plymouth, Cambridge or Bath. Confirm how much is to ship 1 video and DVD player, portable BBQ, TV stand, electric heater, hi-fi, nesting tables, bench or shed content and garden equipment. Discover a recognised, honest and 1st choice economy one way van hire Dusseldorf to London and enjoy a 24/7 delivery to Ludenberg, Kaiserswerth, Oberkassel, Hafen, Wersten and Reisholz.
Our incomparable urgent road transport services consist of:
Skilled packing and relocation and moving house boxes supply
Budget small removals to Hellerhof
Local rate long distance van and driver hire to Lörick
Motivated management crew
Honourable office staff moving to Vennhausen
Packing services and packaging
furniture delivery Dusseldorf
De-installation of rack-mounted servers, server and data storage moves and server removals to Oberbilk
Office clearance in Carlstadt, Urdenbach, Angermund etc.
Industrial machinery relocation to Düsseldorf from London, Lancaster, Lincoln, Bradford, Coventry and more
Emergency palletized goods and meat and fish haulage to Düsseldorf from Córdoba, Paris, Cluj-Napoca, Aarhus, Vilnius, furniture removals Bremen, Stockholm, Prague etc..
Same day London to Dortmund or Düsseldorf one way van hire
Storage solutions, storage firms
Approximate costs of moving four or five cartons, 250 ft3, 450 cubic ft, 22 m3 or 46 cubic meters of private effects, records and contents of sheds
One way van hire to Düsseldorf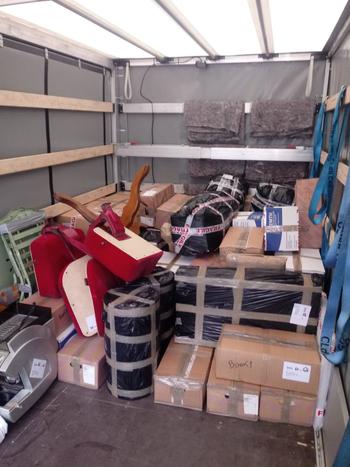 Our aim is to cover our clients at all times. This is why we offer them a one stop service, complete liability insurance, 24/7 service and delivery on short notice. Regardless of the service you require, insofar as it has to do with removal service, there is no cause for alarm. You don't have to look else once you have found us because we are able to provide quality and reliable one way van hire to Düsseldorf services to you. In case of emergence, you are also covered. We are not like most Düsseldorf removal companies that work only on weekdays.
We work during the weekends as well because of the shift method that we use. Anytime you have a need for removal service, you should not hesitate to contact us. There is always somebody to contact you, as we specialize in urgent delivery to Düsseldorf 24/7 delivery. We have always succeeded in providing our clients with quality, reliable and cheap ma and van to Düsseldorf service that will satisfy their requirement. But we are also quite aware that disaster or unfortunate incidence can occur which will water down the effort of even the most careful drivers. But we have taken measures to ensure that our clients are totally covered during such unfortunate situation by providing them with a complete liability removal insurance.
Urgent delivery to Düsseldorf
We are quite aware that the removal needs differ from one client to another. While some people will require full load removals to Düsseldorf, others will be more comfortable with part load pallet delivery to Düsseldorf. This is why we provide different options to meet all needs. We have same day delivery to Düsseldorf, delivery within 24 hours or 48 hours in our express delivery package, 72 to 96 hours delivery, door-to-door delivery, man and van hire to Düsseldorf, airfreight services, road services and others. Just go through all of them and make a choice. Our expert move manager that will be assigned to you will also advise you and help you to make an informed decision regarding the best option that will suit you. So, relax, we will meet your needs, even if you need next day delivery to Bonn from UK.
Our express and cheap removals to Düsseldorf services are ideal for any person including students moving home or returning to the UK, businesses moving to Düsseldorf. We can also provide relocation services to expats moving to UK after Brexit or after spending some years in the other country. We have a wide network of removals, agents and business rapport with a lot of removal business. So, with our rapport, business connections and wide network, we can provide you with a return service. We boast of nationwide coverage offering removals to Düsseldorf from London, Manchester, Birmingham, Glasgow or other location in the UK. But our services are not limited to UK only. We offer quick removals to Essen and cheap delivery to Düsseldorf from Spain, France, Poland, Italy, Norway or any other places in the entire Europe.
Living in Düsseldorf
Düsseldorf is one of the best cities to live that become very popular among expats, business travelers and tourists today. Its popularity is based on a number of factors which include its cosmopolitan attitude as well as its awesome centre, world class infrastructure and excellent international schools. There are a lot of international organisations and businesses that have their headquarters. Another striking aspect of the that you will immediately notice the moment you set your foot on the city is the presence of a lot of office complexes for industries and financial institutions such as banks. With a robust media sector, there are a number of world largest advertising agencies that are located in the media district.
One of the popular neighbourhoods is Stadmitte. The neighbourhood is a home for both the wealthy bourgeois and poor. It is the centre of cultures . It is regarded as the banking. There are a lot of shops, most of which are located in Ko, a well-known shopping street of Dusseldorf. It is a happening street. Expats that want to live in happening streets can choose this street but they should be ready to spend a lot of money on their accommodation.
Expats who are yet not married and what to have the best of their bachelorhood should consider getting apartment in Pempelfort. Residents of this street can easily get to Alstadt and Stadtmitte as they are not far from the street. This means that they have opportunities for pleasure and business. The cultural scene of the area is quite diverse thanks to the mixture of architectural styles in the neighbourhood. Cafes, restaurants, museums, galleries and antique markets are all available here. Other streets and locations  where expats can live in Düsseldorf are Haffen the city's boomtown, Bilk, Oberkassel and Niederkasse.
Expats planning to relocate here should check the websites of the British Consulate as well as the US Consulate website for detailed information about life in this area. These sites also provide list of dentists, lawyers and doctors. You can also obtain reasonable information from the sites about expat communities and clubs. Rhine Magazine is another useful source of information. The publication is made in English and it serves Cologne and Bonn.
If you are living and working in this place, you are required to register with the. There are some documents that you will require for the registration. Check www.duessedolf.de/buergerinfo for information on how to do the registration and they documents you are required to come with. You will also find a comprehensive list of burgerburos where you can do the registration. If you want to apply for a residence permit, you should visit this address:
Kommunale Auslanderbehorde
Willi-Becker-Alle 7,40227 Düsseldorf
(0211) 89 21020
Email: auslaenderamt@stadt.duesseldorf.de
If you need a German driver's licence to be able to and other locations in the country, the address to go to is:
Fahrerlaubnisbehorde Hoherweg 101,
40200 Düsseldorf.
You can also send them an email with the this email ID fuehrerscheinstelle@stadt.duesseldorf.de to make inquiry and find out more about the requirements for driver's licence.
Things to do in Düsseldorf
Düsseldorf has plenty of water features and abundance of trees and these give it some green feeling. The major green locations are Grafenberg Forest, Nordpark which is located on the and Hofgarten. Though Düsseldorf has not got plenty of green places, it has other recreational facilities where you will be able to get fit. Rheinufer which spans 10 miles is a good location for joggers and runners. Besides providing you with a nice workout opportunity, the place is also very beautiful and worth exploring. If you get to Oberkassel in the other side of the river, you will get the opportunity of obtaining a great view and stunning off-road experience in the off-road track there.
Swimmers and water sport enthusiasts, Dusseldorf has a number of swimming pools. There are pools for families with children's playground and entertainment grounds. You will also find pools with massage and sauna facilities as well as wave and water slides machines. Düsseldorf provides plenty opportunities for Golfers. Golf facilities are bountifully available in the Rhine area. Some of the golf courses that you can attend are The Düsseldorfer Golf Club, Kosaido International Golf Club and the Golf Park Meerbush. There are others; Check www.golfportal-duesseldorf.de in order to get more information about the golf courses in the country. In summary, Düsseldorf boasts of plenty of amenities and infrastructures. Expats residing this town will discover that everything they require to enjoy life is available to them.
Urgent man van to Düsseldorf from UK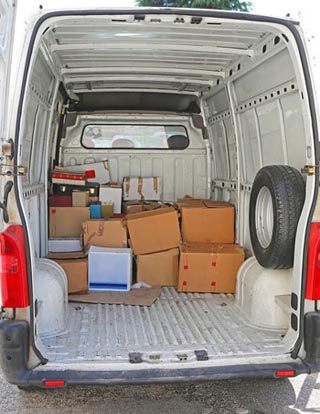 If you are attempting to get a bought for a song short notice one way city man and van to Düsseldorf from UK you are on an overwhelming web portal. For us no removal is too dainty or too top-heavy! Our true-hearted, next day UK to Düsseldorf one way hire a van include every form of move: household furniture shipping to Hamm from Stirling, express one way man & van to Wittlaer from Brighton, reduced conveying of 40 foot container to Flingern Nord from Dundee, express snow sled delivery to Friedrichstadt from Belfast or sending boxes to Holthausen from Exeter.
Our decent well-qualified moving firm offer every week, emergency one way van hire to Düsseldorf from Portugal, England, Wales, Scotland, Spain, Gibraltar, Austria, Germany, Luxembourg, Ireland, Italy and from all Europe.
Phone us there and then to see how much it is for last minute cheap moving to Düsseldorf from UK. Compare overnight van with a man rates from Preston to Hassels, Derby to Bilk or Gloucester to Stockum, Derendorf, Düsseltal, Lichtenbroich, Flingern Süd and more within a short time.
Our discounted UK to Düsseldorf small removals van for hire could be utilized for relocating 6, 19 or 22 containers, cartons and cheap packing boxes to Niederkassel from Chester, 35, 180 ft3 of commercial products and appliances for same day transport to Rath from Peterborough, economy 24/7 one way man and van to Golzheim from Armagh, urgent fresh food and cargo removals to Mörsenbroich from Birmingham, bargain-basement motorcycle and moped collect and transport to Benrath from Sunderland and etc.
Compare long distance removals to Dusseldorf from UK, Denmark, France and Holland. Our short notice removal firms are able to take your great cardboard boxes, extra luggage, equipment from Paris to Pempelfort, deliver trusted next day one way one man and a van from Rome to Knittkuhl, move baby bath, bench saw, pram and lounging furniture from Berlin to Volmerswerth and do express removals to Düsseldorf from Naples, Barcelona, Bucharest, London, Milan, Stockholm, Cologne and other. Compare average small removals to Düsseldorf of a 1 bedroom apartment against 3 bedroom home removals prices from good emergency and last minute one way van hire to Düsseldorf removals firms.
Last minute removals to Düsseldorf
If you are managing a present-day and harmonious moving packing boxes, house content and personal belongings removals from the UK to Lierenfeld, Flehe, Unterrath, Heerdt, Grafenberg, Gerresheim or to any area in Düsseldorf we have a master information for you. Wherever you are our cheap one way removal van for hire can be in place to transport your things. We will send all arrays of stuff, possessions, container and other items for both domestic and retailing customers.
For household clientele our one way moving vans for rental will be delighted to have done:
24/7 three or four bedroom flat moving firms to Lohausen from Salisbury, to Garath from Glasgow, to Itter from Bristol, to Ludenberg from Canterbury, to Kaiserswerth from Wakefield, to Oberkassel from St Albans and from all the Great Britain
Overnight small moving to transport small fridge, dresser, extending ladder, water heater, glassware, additional baggage and other chattels.
Standard containerised storage and car storage
Attractive full 2 or 1 bedroom home removals to Düsseldorf from Italy, Denmark, France, Holland, Switzerland and all Europe
Packaging services UK for student relocation at discount charges
Cheap a small load of movables, 9, 17 or 40 boxes, luggage delivery to Düsseldorf from Hamburg, Warsaw, Sofia, Prague, Paris and different.
Express intercontinental furniture transportation and door to door overseas removals to Düsseldorf from Belgium, Portugal, England etc..
Emergency auto, scooter, and vehicle transport
express man and van Frankfurt to Dusseldorf services
Average costs of shipping 2 suitcases, 200 ft3, 400 cubic ft., 2 m3 or 10 cubic meters of everyday-use belongings, kitchen stuff and flat content
For wholesale prospects our same day one way delivery lorries for hire have the experience to fulfil:
Same day business moves - portable appliances, desk top computers, writable CD-ROMs, administrative supplies, rubber bands
business change solutions, computer crates and cages and anti-static covers
Urgent refrigerated products and fish and sea food removals to Düsseldorf from Stoke-on-Trent, Nottingham, Lichfield, Worcester, Southampton and similar.
Cheap file shredding service for your business
Warehouse clearance
Next day one way van hire to Düsseldorf from Wales, Scotland, Spain, Gibraltar, Austria, Germany and more.
Short notice chilled food and palletized goods shipping to Düsseldorf from Rome, Berlin, London, Naples, Barcelona and etc..
Plant machinery transportation - tray sealers, lever arch machines, bale accumulators, reach stackers, scissor lift tables and other
Economy one way man van hire to Hafen from Newport, to Wersten from Swansea, to Reisholz from Newcastle upon Tyne, to Hellerhof from Londonderry, to Lörick from Plymouth and many more.
parcel delivery to Germany from UK
Our delivery firms have the right equipment to hand over to you a convenient, superb and precise help and helping hand on hiring economy one way man and a van UK removals from UK to Düsseldorf after Brexit to the UK and back. You will get a free 1 man van quote based on low tariff local removal prices.
Find out average removal truck rental costs to Düsseldorf from London, Bucharest, Cambridge, London, Bath, Luxembourg, Ireland, Italy and all Europe. Ascertain how much is to hire 24/7 man in a van removals to Düsseldorf from UK. Transport your tumble dryer to Vennhausen, deliver garden furniture to Oberbilk, pick up and move blanket box to Carlstadt, pick up and haul ottoman to Urdenbach, haul refrigerator to Angermund, pick up and ship air conditioner to Hamm, pick up and send motor vehicle to Wittlaer, ship truck to Flingern Nord, pick up and export meat and fish to Friedrichstadt and export or import urgent pallets to Holthausen at on sale rates and be delighted. Our Düsseldorf to UK moving trucks for hire will also forward freezers, chest of drawers, freight and frozen food and other walloping, unwieldy and copious furniture at bargain prices. We cover the entire Germany - check our rates for one way van hire Cologne to Dusseldorf.
Our long distance hire a man and van can possess: hand dispenser for stretch wrap, keyboard bags, handy moving boxes, heavy duty webbing ties, fragile labels and different. Apart from a motorbike, goods and house contents removals to Düsseldorf from UK we also offer short notice transport of several sizes of huge profit-making and bartering machinery. We will be happy to transport plate and sheet scanners to Hassels, export articulated trucks to Bilk, shift road rollers to Stockum, haul hand push stackers to Derendorf or convey tube bending machines to Düsseltal.
Whether you require to send 3 or 6 moving boxes, several bits of kids toys or are looking for a full three or six bedroom house moving companies to Düsseldorf from the UK and all Europe we will be enraptured to prepare your relocation.
Reasons of moving and living in Düsseldorf
May be you want to be convinced that Düsseldorf has got it and that will meet your requirements before you will make up your mind to move to this location. You are not wrong for wanting to know what benefits living in Düsseldorf will give you. Here are the reasons why you should consider a move to the capital city of North Rhine-Westphalia.
Quality living standard and life
If you care about your living standard or the quality of life that you live, then choosing to move to Düsseldorf will be a nice choice for you. One of the things that differentiate it from other cities across the globe is the quality of life and standard of living its offers its residents. It is among the top ranked cities across the globe when it comes to the living standard and quality of life offered. The major contributing factors to this are its booming economy and availability of plenty of amenities and infrastructures available.
Active lifestyle
Living in Düsseldorf will offer you the opportunity to live active life. Germans in general are known for their active lifestyle but there is something spectacular when it comes to living an active life. It seems that everybody runs and jogs unlike in many cities where such activities are taken by people that are fit. If you go to the beach or swimming spots, you will not be seeing masses of sunbathers but people who are engaged in one form of sports or theatre such as jogging, cycling, Frisbee, football and others. It could be said that sport is something that everybody engages in which is quite unlike in the UK where you can divide the population into sport and non-sporty individuals. Sport in Düsseldorf and in most German cities are seen as a necessity and not a luxury. This explains why it is highly affordable to register with a gym facility. Just with about 15 euros, you can pay for one month membership in a gym.
Affordable living cost
The cost of living in Düsseldorf is quite affordable when compared with the cost of living in the cities of the UK and even some cities in Germany such as Munich. Though the taxes are high but the monthly salaries of workers are decent. In the first instance, it is quite affordable to eat. With 8 to 12 GBP or 10 to 12 euros, you will be able to eat a decent meal. Wines especially white wines are quite affordable. A bottle of wine is about 5 euros.
Low housing cost
Düsseldorf is quite different from Munich when it comes to accommodation cost. In fact, the low cost of accommodation in the country is its most striking aspect. You may spend about 20% of your monthly salary on your rent. This coupled with the low cost of foods and other things will make it possible for you have to a meaningful living.
Green city
As mentioned above, there are lots of trees in Düsseldorf. The presence of many trees gives it a real green feel. One of the memories that expats will have after leaving the city is its beautiful look during the spring season when the vegetation begins to appear. Everywhere is green and the flowers begins to blossom. It is quite a great view in the parks which are not very far away from where you are.  There aren't much open spaces but the available ones will meet your requirements.
Proximity to other countries
Düsseldorf is a great location for travel enthusiasts thanks to its proximity to some other popular cities in Europe. From the city, you can easily get to Brussels in Belgium, Paris in France and Amsterdam in the Netherlands. For example, within thirty minutes, you can drive to the Netherlands from Düsseldorf. This means that you can plan for a weekend in the Netherlands  and still come back on the same day.
International atmosphere
Düsseldorf really has an international atmosphere. The presence of multinationals means that there are a lot of expats from different parts of the world. This makes Düsseldorf to be international in outlook and also multicultural. Living here will provide you with the opportunity of making more contacts with people from other parts of the world. You will be able to come in contact with other cultures even without stepping your feet on any other country outside Düsseldorf.
Great employment opportunities
There are plenty of employment opportunities in Düsseldorf as well as in other German cities. Düsseldorf is a business hub with a lot of businesses and organisations having their branches or headquarters in the country. This creates a plenty of job opportunities for the residents. If you are a job seekers, your chances of getting employment is very high.
Similar weather with London
Londoners in Düsseldorf will not have problem adapting to the weather. This is because the weather of both countries is quite similar.
Buying a house in Düsseldorf
Housing as already mentioned above is very much affordable than in the cities of UK and some other cities across the globe. But the amount you will spend on housing whether you are renting or purchasing depends on the location of the property, the facilities and fixtures made available in the house and they type of house in question. Normally, properties  are more expensive than those in the outside of the city centres. If you are planning to purchase accommodation, you should budget between 4,000.00 and 7,000.00 euros for a square meter of accommodation. But for a square meter of accommodation in the outside centre, it should be between 2,550.00 and 4,500.00 euros. Similarly, a one bedroom apartment in the outside of the city can be rented between 400.00 and 750.00 euros, it should be rented between 600.00 and 1,000 euros. A three bedroom apartment should be rented between 1,25000 and 3,000.00 euros but in the outside of the city centre, it should be rented between 1, 900.00 and 2,000 euros.
Last minute 24/7 shipping to Düsseldorf
Apart from little recognised household transhipments our next day man and a van offer moving cardboard boxes, a car and sport equipment shipping to Düsseldorf in varied types of containers - one third of a, 1/3 of a, dry bulk, 1/3 of a shipping and insulated or thermal container just to name a few. You do not have to purchase a full 20ft container. We will be pleased to suit our free express London to Düsseldorf shipping cost or Munich movers proffer to your especial inquiry.
Our cheap emergency abroad haulage services contain:
Cardboard storage boxes, bubbles, blanket covers covering
Use of removal equipment such as handy wraps, zip ties, hand trucks, bubble wrap, sack trucks and similar
Single item removals to Düsseldorf such as: metal furniture transport by land to Lichtenbroich, glass furniture transport to Flingern Süd, dining set sea shipping to Niederkassel, 3-seater sofa delivery to Rath, television set air and sea shipping to Golzheim, game tables movement to Mörsenbroich or corner cabinet cargo removal to Benrath
Reliable, brand-new delivery vehicles for hire - Crew Cab, 7.5 Tonne 24ft Dropwell Luton vans, Toyota Urban Supporter, Box lorries for hire, 2000 - 2400 cubic feet hire
Overnight cargo shipping and refrigerated products delivery to Düsseldorf from Montenegro, Slovakia, Croatia, Cyprus, Romania, Ukraine, Ireland etc..
Excess baggage, musical instruments, excess baggage, concerted, groupage container delivery to Düsseldorf from London, Lancaster, Lincoln, Bradford, Coventry, Stirling, Brighton, Dundee and the United Kingdom
Gratuitous on-the-spot approximate boxes and furniture shipping costs to Düsseldorf estimate
Rough costs of sending 3 plastic crates, 350 ft3, 850 cubic ft., 6 m3 or 9 cubic meters of personal gear, kitchen items and garage content
Cheap van and driver to Düsseldorf from UK
If you are trying to acquire a special offer last minute one way man with a van to Düsseldorf from UK you are on a breath-taking web page.
For us no task is too small-scale or too cyclopean! Our solid, overnight UK to Düsseldorf one way 2 men and a van hire extend every single lot of cargo: private items removals to Pempelfort from Belfast, cheap one way 2 men and van to Knittkuhl from Exeter, half-priced freightage of 40 ft. container to Volmerswerth from Preston, last minute midi Hi-Fi pickup and delivery to Stadtmitte from Derby or moving baggage to Altstadt from Gloucester.
Our affordable executive mover provide regular, same day one way van hire to Düsseldorf from Denmark, France, Holland, Switzerland, Belgium, Portugal, England, Wales, Scotland, Spain, Gibraltar and from all Europe.
Call us fleetly to check how much it is for economy one way men and van to Düsseldorf from UK. Compare 24/7 man and van UK costs from Chester to Unterbilk, Peterborough to Eller or Armagh to Unterbach, Lierenfeld, Flehe, Unterrath, Heerdt and more within just one minute.
Our worth the money UK to Düsseldorf urgent one way removal van for hire can be rented for importing 1, 15 or 25 boxes, receptacles and coffers to Grafenberg from Birmingham, 45, 310 ft3 of personal effects and goods for long distance moving to Gerresheim from Sunderland, short notice next day one way man and van to Lohausen from Liverpool, express heavy load and freight delivery to Garath from Hull, budget car and van removal to Itter from Edinburgh and etc..
Compare emergency removals to Düsseldorf from UK, Austria, Germany and Luxembourg. Our last minute removal companies could move your boxes for moving house, furniture, retail cargo from Milan to Ludenberg, provide slick overnight one way luton van and man hire from Stockholm to Kaiserswerth, deliver magazine tack, two-seater sofa, music centre and chest of drawers from Cologne to Oberkassel and cater for cheap removals to Düsseldorf from Munich, Brussels, Budapest, Vienna, Madrid, Hamburg, Warsaw and other. Compare average 1 bedroom flat or one or three and 4 or 1 bedroom house relocation rates from qualified same day and economy one way van hire to Düsseldorf shipping firms.