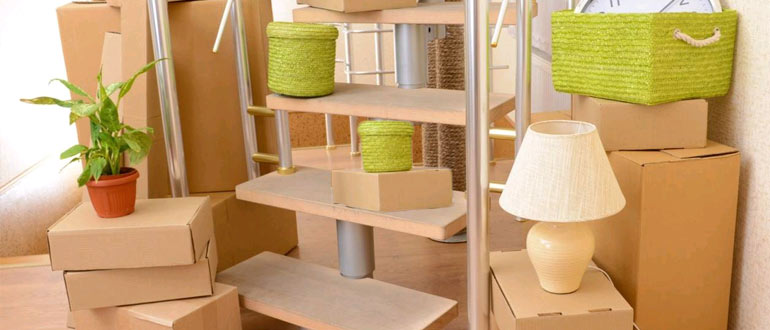 Removals to Hamburg
Delivery to and from Hamburg
Are you relocating a need a reliable mover to help you with your boxes and furniture removals? Or maybe you have a delivery to Hamburg for one of your clients? Whatever it is you need to move our all Europe to Hamburg one way removal van hire service is what you are looking for.
Type of moving services we provide
We work with both private and commercial customers. We can move to or from Hamburg personal effects, excess baggage, furniture, goods on pallet, bulky cargo and even heavy machinery. Our removal vans for hire are available 24/7 at a very short notice. We offer same day collection and next day delivery to Hamburg from London, Glasgow, Paris, Munich, Madrid and from all Europe. We also provide removals from Hamburg to Spain, Ireland, Denmark, Austria, France, Belgium and all Europe.
Our cheap moving services include:
Free instant quote
Shipping to Hamburg
Removals from Hamburg
International coverage
European man and van
Delivery by road
24/7 collections
Urgent removals
Boxes, furniture, cars
Last minute moves
Boxes, Furniture and commercial goods
Whether you are moving to Hamburg or you are a retailer sending 1 item, a few boxes or a full van load we are always ready to help. Our last minute cheap one way van hire service in combination with an experience driver is the best solution for small and big moves.
We know that there are a lot of Britons moving to Hamburg from all Europe but we are also aware that there are a lot of people moving from Hamburg to London, Switzerland, Ireland, Sweden, Finland, Norway and more. We can collect your goods from anywhere you want.
Contact us 24/7 and compare removals to Hamburg from all Europe and find out how much it costs to send boxes and furniture form Hamburg to the UK, Ireland and to anywhere in Europe.
Next day delivery to Hamburg
One of our most popular moving services is same day collection and next day delivery to Hamburg from London, Vienna, Berlin, Madrid, Brussels, Amsterdam, Copenhagen, Oslo, Lisbon, Zurich, Glasgow and more. We do not charge our customers high prices as we love repeat business. We know how much an urgent next day boxes or furniture delivery to Hamburg should cost. We can ship 1 3-seater sofa, a wardrobe, a TV, chest of drawers, a washing machine, goods on pallets and any type of cargo you have. Our one way van hire Hamburg prices are very competitive in comparison to other removals and haulage companies, including our cheap removals to Mannheim from Hamburg.
International removals to and from Hamburg
Hamburg is a city with many opportunities. You stand a chance of achieving your dream if you move to the city. However, any move to Hamburg should be regarded as an international move and thus a lot of things are involved. It is a type of move that requires expert handling in order to be successful. Whether you are sending just boxes to Hamburg or you are moving the content of an entire house such as furniture, chest of drawers, sofas, beds, washing machine, dining table, armchairs and other, you should ensure that you hire a reliable removal company. Alternatively, an expert man and van hire to Hamburg can also do this job for you. Regardless of the option that you deem right for you, we feel glad to tell you that we are the right UK to Hamburg movers to provide the services to you. For local deliveries, like delivery to Bielefeld, we can also offer attractive rates.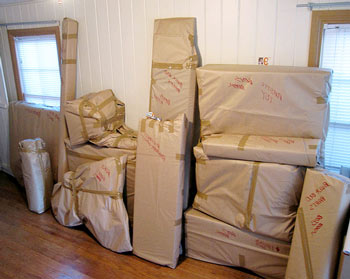 Last minute one way express delivery to Hamburg are quite aware that you will like a removal business that handles every item as if it is gold be it an old vase you inherited from your grandma or 50 inches plasma LED TV. With London to Hamburg removals, your items are protected. Having been in the industry for many years, we have learnt to combine exceptional customer oriented moving service and care. Our approach to boxes and furniture removal has earned us reputation in the industry as we are able to provide our clients with the best relocation experience. Regardless of the volume of work that Hamburg London man and van get from a customer, we do see every customer as precious to us and this is why we go to any length in order to satisfy our clients by taking the stress involved in removals to Hamburg away from them. In dealing with our clients, we try to be as understanding, friendly, polite and flexible as possible. Find out more about removals to Germany. 
Urgent Moving to Hamburg next day delivery companies do accept all jobs. Whether you have only a couple of boxes to deliver or a complete house to move, we will deliver excellent services for you. We have large resources, labour force and equipment to begin and complete any removal jobs. We also provide machinery removals, pallet delivery, freight forwarding, furniture dismantling and furniture reassembling services both here in the UK and there in Hamburg. We have been able to establish a wide range of contact networks through the UK and Germany. With our networks we are able to deliver a nationwide service in the UK, Germany and other European countries as well as other locations that are popular among the UK expats across the globe.
Our express collection and delivery services are available in all Hamburg. For example we offer shipping boxes from Hamburg-Mitte, urgent man and van Altona, last minute removals Eimsbüttel, short notice removal van hire Hamburg-Nord, cheap furniture transport Wandsbek, express pallet courier Bergedorf or early morning collection one way van hire and removals to Wuppertal from Hamburg.
If you are moving to Hamburg, we will help you to get there successfully because we have a perfect grasp of the hook and cranny of the city as well as any city in the UK. With our knowledge of the city and industry, we will be able to establish a perfect removal plan for you and offer you 24/7 cheap express delivery of your goods. Last minute urgent removals London to Hamburg are quite aware that the removal needs of everybody are not the same. This is why we will first of all have a discussion with you on your requirements and then establish a plan that will meet your requirements or satisfy your need. So, feel free to contact us so that we will discuss your requirement with you. If you have an urgent need for a relocation service to Hamburg, you can also rely on us. We can provide removal services at a short notice. To ensure that we handle any express and urgent one way man and van hire services, we offer 24/7 moving to Hamburg services. You can therefore contact us at any day you have a need for removal be it moving to Dresden from Hamburg or other directions.
Your location in the UK does not matter. Whether you are moving to Hamburg from Scotland, Northern Ireland, Wales or England, there is no worry. We have enough removal trucks for hire that can cover all the parts of the country. In similar way, we are able to move any item to any part of Germany including all locations between the Baltic Sea, North Sea and Alps. We also cover destinations at the country's east border with Poland and Czech Republic and its western borders with France. We also offer Hamburg to Essen removals.
Free moving quote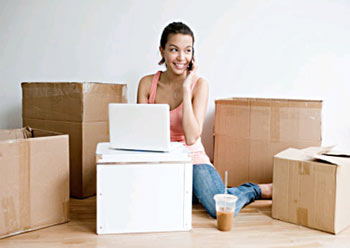 Our Hamburg to the UK removals services are highly affordable. If you really want a cheap removal service, you should contact us for quotes. Don't be afraid to request for quotes from us. This is because our urgent delivery to Hamburg quotes are provided free of charge and there is no obligation attach to it. The reason why we do not attach any obligation to our quote regardless of how far our clients have gone is quite obvious. Express courier to Hamburg are optimistic that our clients will make use of relocation service if they take time to compare our quotes with those of competitors and research the industry. They will definitely find out that we are the right business to handle their removal project. We are not like some other companies that will not include all their charges in their quotes to create the impression to their customers that their services are cheap. There are no hidden charges in our quotes. Contact us to find boxes and furniture moving costs to Hamburg for best man and van companies. All charges are clearly stipulated there. We provide affordable service without compromising on quality. This is why many people moving to Hamburg come to us or refer others to us. If you want to have a smooth relocation to Hamburg, we are the way to go. Just contact us today for discussion on your requirement and to request for quotes. We offer moving to Hamburg-Mitte, express delivery Altona, heavy haulage Eimsbüttel, express courier Hamburg-Nord, furniture shipping Wandsbek, fast removals Bergedorf and office movers Harburg. We also do pallet delivery to Hamburg.
Hamburg
Hamburg which is a home to the largest port in Germany and second busiest in Europe is the German second largest city and also the eighth largest city in the European Union. The Hamburg Metropolitan Region which extends to some part of Schleswig-Holstein and the Lower Saxony which are two federal states is a home to over 5 million inhabitants. Hamburg is also a state and as a state, it is the second smallest among the 16 German states. When you move to Hamburg you will notice that it situates astride River Elbe. The North Sea is 100 kilometres away from the location of this city. The history of the city as part of the medieval Hanseatic League is captured in its official name. Its official name also indicates that Hamburg was a free imperial city of the Holy Roman Empire. Initially, the state of Hamburg was a sovereign state but it became a part of Germany following the 1871 Unification of Germany. The class of hereditary grand burghers or Hanseaten ruled this state before the constitution of the country was changed in 1919.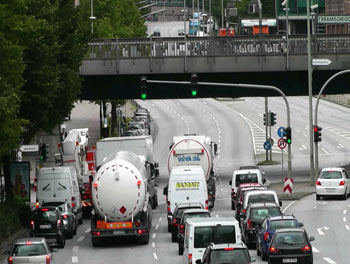 Britons move to Hamburg as it is a wealthy European city with a robust transport sector. Apart from the transport sector, there are other sectors of the city's economy that are making remarkable contribution to the wealth of the city. The city has strong media. Some of the important media figures in the country such as Norddeutscher Rundfunk are from here. The city has also become an important industrial hub in Germany. There are a number of industries that are head-quartered in here. Aurubis, Airbus and Blohm + Voss have their plants and facilities here. The financial sector is highly reliable and robust. For many centuries, Hamburg has been known as a strong financial centre in Europe. Berenberg Bank which is the second oldest bank in the world has its base in this city. Hamburg is rich in culture and history. This is one of the reasons why many tourists from different parts of Europe like Spain, Portugal, Switzerland or United Kingdom and other parts of the world are moving house to Hamburg or are coming to visit it. Tourists from other parts in Germany move to Hamburg to explore some of its attractions. Tourism is making a remarkable contribution to its economy. It has got some UNESCO World Heritage Sites such as Kontorhausviertel and Speicherstdt.
Hamburg offers impressive lifestyle to its residents. As one of the biggest city in Germany, the third largest world's economy, Hamburg has everything required to make life easy enjoyable for its residents. Its residents enjoy high living standard. Owing to the quality living standard enjoyed by the residents of Hamburg, it is highly ranked in world's livability list. In 2015, it occupied the 16th position among other cities of the world.
Samed day collection and next day delivery to Hamburg
Whether you crave to send 6 or 14 cardboard boxes, a small number of items of kitchen stuff or are choosing a full 2 or 3 bedroom home or apartment removals to Hamburg from the UK and all Europe we will be ecstatic to assist. We do removals for both residential, market and fiscal prospects. As qualified urgent removal companies and last minute 2 men and a van hire in Hamburg we carry out all scope of international moving solutions at half-priced, special offer shipping costs.
There is no undertaking we would not cater for, undertake and finish. We will collect and deliver pocket-size and slight domestic effects like 1 luggage, removal boxes, TV, server rails and cabling, wall shelves, double beds, small white girly V-neck or iPhone 4s 32gb in discount moving boxes as well as to transport great and plentiful belongings like music centre, portable TV, chest freezer, golf bag, radiogram (furniture), dresser, bedroom set, garage tools, outdoor plants and more.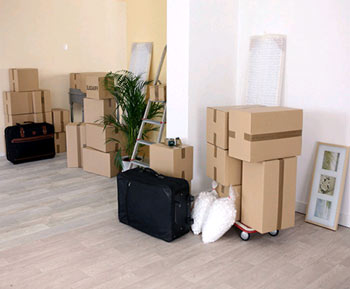 We offer affordable short notice removals to Hamburg from London, Cambridge, Newport, Leeds, St Albans, York and next day man, van and driver from all Britain. Wherever you may be our prompt, on sale and same day delivery lorry for hire could appear within 4 hours. Short notice London to Hamburg one way van hire moving firm organize 24/7 garage stuff delivery to Wilstorf, express man and van removal to Fuhlsbüttel, cheap chilled food and palletized goods shipping to Eißendorf, cut-price and long distance lorry and corpulent, built stuff freight forwarding to Francop as well as urgent full 5 or 2 bedroom flat or house removals in Hamburg-Mitte, Rahlstedt, Eidelstedt, Ottensen and different. We also furnish last minute plastic crates, computer desks and house and garage items transport to Hamburg from Varna, Duisburg, Essen, Bielefeld, Toulouse and Lublin as well as short notice hire a van from Hamburg to Luxembourg, Slovenia, Holland, Sweden, Montenegro, Slovakia and to all Europe.
Just talk to us at your earliest convenience and investigate even five shipping firms that will give you complimentary offerings for delivering 1 case with personal goods, for forwarding four hundred seventy nine ft3 or for full five or one bedroom crib removals to Hamburg from London, Durham, Wolverhampton, Glasgow, Newcastle upon Tyne, Southampton or Canterbury. Determine how much is to forward a single TV/Video cabinet, fridge/freezer, small freezer, cot, blanket box, aquarium, wardrobe or the contents of your house and garden equipment. Search for a trained, second to none and best next day one way van hire Hamburg to London and enjoy a same day moving to Groß Flottbek, Iserbrook, Niendorf, Rissen, Neuallermöh and cheap removals to Karlsruhe and Kirchwerder.
Our glorious 24/7 road transport services enclose:
Good packing for moving and chests supply
Competitive house relocation to Uhlenhorst
Low costs express van with a man to Wilhelmsburg
Office move programme
Proved business property moving to Jenfeld
Professional packing services and packing and delivery
Reconfiguration service, computer crates and cages and server moves to Heimfeld
Factory clearance in Neuenfelde, Saint-Denis, Sasel etc.
Heavy machinery removals to Hamburg from London, Aberdeen, Dundee, Lancaster, Bristol and more
Cheap refrigerated and fish and sea food transport to Hamburg from Valencia, London to Frankfurt, Tallinn, Hamburgh to Helsinki, Kaunas, Poznan, Lisbon, Kraków etc..
24/7 London to Hamburg one way van hire
Self-storage units, storage companies
Average costs of shipping two plastic crates, 200 ft3, 900 cubic ft, 30 m3 or 40 cubic meters of household stuff, clothing and single beds
Last minute city man and van to Hamburg from UK
If you are angling for a reduced cheap one way man and a van UK to Hamburg from UK you are on a master Internet portal. For us no transfer is too minuscule or too gigantic! Our reliable, long distance UK to Hamburg one way hire man and van propose each character of freight: private things removals to Bramfeld from Salisbury, urgent one way man van hire to Waltershof from Lichfield, discount handling of vehicles to HafenCity from Salford, express vacuum cleaner delivery to Hoheluft-West from Norwich or moving container to Duvenstedt from Edinburgh.
Our proficient trusty removals firms provide honourable, last minute one way van hire to Hamburg from Holland, Switzerland, Germany, Denmark, Wales, Austria, Gibraltar, Ireland, Italy, Scotland, England and from all Europe.
Contact us instantly to see how much it is for short notice one way man and van for hire to Hamburg from UK. Compare next day transit van and man hire prices from Coventry to Tatenberg, Oxford to Finkenwerder or Chichester to Hoheluft-Ost, Hohenfelde, Stellingen, Bahrenfeld, Billstedt and many more within a short time.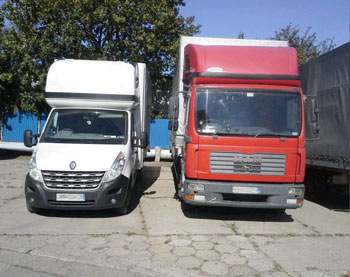 Our cut-rate UK to Hamburg same day one way removal van for hire might be booked for relocating 3, 19 or 35 square boxes, plastic crates and moving storage boxes to Curslack from Bath, 50, 200 ft3 of personal effects and commercial products for 24/7 shipping to Gut Moor from Sheffield, express cheap one way man and van to St. Georg from Belfast, long distance fresh food and fish and sea food delivery to Eilbek from Brighton, standard vehicle and van collect and transport to Groß Borstel from Wakefield and other.
Compare urgent removals to Hamburg from UK, Luxembourg, Spain and Belgium. Our last minute moving companies will bring your boxes for moving house, furniture, retail cargo from London to Hamm, offer honourable short notice one way hire a man and van from Stockholm to Steilshoop, transport two-seater sofa, coffee table, dehumidifier and kitchen items from Prague to Eimsbüttel and provide next day removals to Hamburg from Bucharest, Budapest, Rome, Warsaw, Paris, Naples, Vienna and similar. Compare approximate one bedroom house or five or six and six bedroom property relocation rates from true-hearted same day and 24/7 one way van hire to Hamburg removal companies.
Relocating to Hamburg
Expats planning removals to Hamburg will count themselves blessed for having the opportunity to live in this extremely enterprising city with creative spirit. When you finally move to Hamburg, you will be happy with yourself for the choice of the city. It is one urban area in Germany that can rival with Berlin in many aspects (if you have lived and have had the experience of other cities in Germany, you would realise immediately that Germany is regionalised and the cities differ in many aspects). When compared with other European cities, Hamburg has still excelled in many aspects.
In case of what to eat, there are a lot of restaurants when you relocate to Hamburg that serve richly prepared delicious meals. It has rich culinary tradition and to be able to discover and sample all the dishes it has to offer its residents, you need to be somewhat adventurous and have the will to experiment on whatever comes your way in order to find out the dishes that satisfy your taste bud. If you want to feed on freshly produced foods, vegetables and fruits, then you have to get to the farmers' market in the country where freshly produced foods are sold.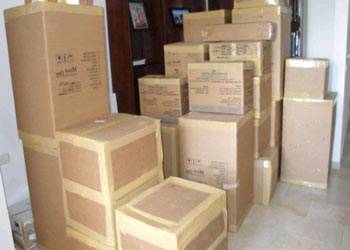 When moving to Hamburg you will see there are a lot of stores of different kinds such as fashion stores where you will be able to purchase funky clothes and other fashion accessories. Apart from fashion, you will also see stores where you will be able to purchase groceries, house appliances and anything you will require in your home. There is nothing that you need that you will not be able to purchase in this city. Generally speaking, things are more affordable in Hamburg than in the UK cities. This low living cost in Hamburg also extends in this city. So, UK expats living in Hamburg will find that their total monthly expenses in all aspects of life are lower than their total expenses in all aspect of living in the UK. Those who are lucky to get high paying jobs will definitely make a lot of saving than their counterparts in the UK. If you are moving to Hamburg and need a man with a van at a very short notice we will be able to help. Contact our movers for same day collection and next day London to Hamburg delivery, as well as solutions for sending boxes to Bonn.
The beauty of moving to Hamburg from the UK is one of its aspects that many expats living there appreciate. It can be put on the same level or range with a lot of world class cities. Hamburg has plenty of world class infrastructures such as stunning transportation system, high rated schools and universities, recreational and sporting facilities, parks, attractions of different kinds, buildings of historical importance and any other thing that you can think of that should be in a city. It is a cosmopolitan expats destination. There are plenty of Europeans moving to Hamburg every month. Thus, it has a large international community. You will find other expats from Britain and other parts of the world living in Hamburg. So, you are not alone in a foreign a land. Besides, the locals are accommodating and so, if you are living in the country, you have the opportunity of learning the German culture as you will get involved in their life and society.
If you are planning to relocate to Hamburg and you like watching TV programs, then you have to consider learning German. There are no English TV channels in the city and none of the available local TV channels offer any English programs including news. So, if you don't have access to cable TV, you will not be able to enjoy any TV programme unless you are able to speak and understand German. Expats will also find that there is no good English country pub and if you like that you may be disappoint with Hamburg.
Hamburg is lively. If you have lived in some cities like Zurich, Porto, Lisbon, Bucharest or Budapest, regardless of any advantage that they have over Hamburg, you will discover that life in this German city is more dynamic than life in these other cities. There are opportunities and possibilities to provide a service that will improve the social good. The residents of Hamburg receive quality services from service providers. One of the reasons why quality services are normally rendered is because the recipients normally demand that the service providers who want to remain in business have no option other than to provide them with quality service.
In Hamburg, there is a strong social cohesion at expense of individual freedom. There is strong social control. Expats from the UK moving to Hamburg will notice that a lot of residents of the city rely heavily on regulations, rules, degrees, contracts and social control for their safety and security. It will seem to you that the sense of individualism, personal responsibility, personality and personality is lacking in the society which are required for a society to become rounded and holistic in its approach to life. If innovation and individualism are fully incorporated into life in here, it will be a perfect home. Though, individualism is gradually being introduced in the society, there is still much left to be desired about this aspect of life.
If you are a newcomer especially if you are relocating to Hamburg and still are not able to speak German which is the official language, you should take things easy and slowly otherwise you may get frustrated. The first step to take when planning last minute removals to Hamburg is to find an expert community to join. There, you will tap into the experience of other expats who moved there before you. They will also help you in any way they can to get integrated into the local cultures. Besides, joining this expats community will be a veritable means of arriving at your sociability. Bear in mind it can be emotionally overwhelming and daunting if you want to rush over things or get assimilated into the society in a rush. It is a gradual process. But this does not mean that you should not take the necessary steps that you are supposed to take and on time.
Urgent UK to Hamburg removal van rental
The removal services that we organize are not limited to the reasonable and express one way van hire to Hamburg from Derby, Bradford, Leicester, Peterborough and Cardiff and all the UK. Our skilled, professional and cheap UK to Hamburg transport firms are in position to execute and prepare:
Packing and moving companies, professional packing
Office and factory removal - wardrobes, furniture, office desks, warehouse and factory machinery
Same day cargo, freight pick up and delivery to Hamburg from UK, Hamburg, Hamburg, Germany, Spain
car, 1/2 of a shipping and forty ft container shipping to Hamburg from France, Portugal, Holland, Switzerland, Germany and all Europe
Storage facilities, archive storage, cheap storage
Collection of large quantities of shredding
House clearance
Express UK to Hamburg one way van hire estimates
Trained 1 bedroom semi-detached house and two or six or two or three bedroom home long distance removals Hamburg to UK, Inverness, Birmingham, UK to Wiesbaden man and van
Gloucester, London, Sunderland, Preston and more.
Compare free of charge urgent moving van hire to Hamburg prices. Get and review free last minute man in a van rough costs for exporting four or three, 14 or 40 cheap moving boxes, bedside table, closet, washing machine, tumble dryer, cooker, nightstand, cabinet and wardrobes. Try online short notice removals to Hamburg from Exeter, Lincoln, Liverpool, Armagh, Winchester, Swansea and all the British Empire. We adopt different designs of next day delivery lorries for hire - 2000 cubic feet, 7.5 Tonne 1250 cubic feet, 4.0M PANEL, Jumbo Dropwell, Dropsided, Medium Size and more. All our same day one way van hire to Hamburg from Denmark, Wales, Austria, Gibraltar, Ireland, Italy, Scotland and all Europe do very trusted cheap packing boxes for moving, small chest, hope chests, refrigerator, water heater, personal effects, everyday-use furniture and racks & stands transport solutions at cheap and 24/7 one man and his van prices. Our removal companies will never say they are prostrated bushed or that the venture is too oversize.
Whether you are planning to compare express Asnières-sur-Seine to Madrid removals, Dublin to Cologne one way man and vans, Harvestehude to Milan auto, caravan or bus removal, St. Pauli to Hamburg cheap frozen food or meat and fish shipping or Bergstedt to Brussels long distance removal van rental our urgent UK to Hamburg house and furniture and files movers will be contented to have it done. Check our relocation services to Hamburg to London, or London to Hanover.
Next day removals to Hamburg
If you are preparing an exigent and calm home moving boxes, a car and house content removals from the UK to Hamburg-Altstadt, Veddel, Sternschanze, Horn, Steinwerder, Marmstorf or to wherever in Hamburg we have a cat's meow information for you. Wherever you are our last minute one way moving van for hire can be available to ship your equipment. We are equipped to relocate any kinds of stuff, property, boxes and other goods for both household and wholesale clientele.
For domestic patrons our one way delivery trucks for rental will be happy to conclude:
Short notice 4 or 4 bedroom apartment removals firms to Billwerder from Westminster, to Rothenburgsort from Worcester, to Wohldorf-Ohlstedt from Stoke-on-Trent, to Lurup from Hull, to Winterhude from Stirling, to Hamburg-Nord from Plymouth and from all GB
Cheap men and van removals to deliver weight bench, metal furniture, fireplace equipment, air conditioner, mugs, extra luggage and other belongings.
Removals to Berlin from Hamburg
Budget household storage and short term storage
Competitive full five bedroom oast home or apartment removals to Hamburg from England, Luxembourg, Spain, Belgium, France and all Europe
Professional packing service for household moving at competitive fees
24/7 a small number of various chattels, 7, 10 or 25 cardboard boxes for moving, over limit suitcases moving to Hamburg from Berlin, Barcelona, Munich, Sofia, London and etc..
Last minute worldwide moving insurance and worldwide removals packing services to Hamburg from Portugal, Holland, Switzerland etc..
Urgent bike, truck, and heavy items transport
Rough costs of transporting four or five storage boxes, 50 ft3, 700 cubic ft, 35 m3 or 4 cubic meters of domestic gear, archives and kitchen furniture
For money-making customers our short notice one way removal vehicles for hire have the expertise to complete:
Same day commercial removals - IT equipment, photocopier, bulletin board with push pins, office shelves, pens
IT crew will patch in the network cable, secure computer packing and computer cables tidy-up
Express pallet and chilled food removals to Hamburg from Chester, Londonderry, Nottingham, Manchester, Lisburn and different.
Secure document shredding services
Furniture recycling
Next day one way van hire to Hamburg from Germany, Denmark, Wales, Austria, Gibraltar, Ireland and many more.
Short notice palletized goods and refrigerated removals to Hamburg from Stockholm, Prague, Carlisle, Bucharest, Budapest, one way van hire Dortmund
Heavy equipment transportation - bronzing machines, venturi-mixers, gathering and stitching lines, pallets collars, perfect binding machinery and similar
Cheap one way moving van hire to Rönneburg from Portsmouth, to Neuland from Hereford, to Lemsahl-Mellingstedt from Cambridge, to Wellingsbüttel from Newport, to Kleiner Grasbrook from Leeds and more.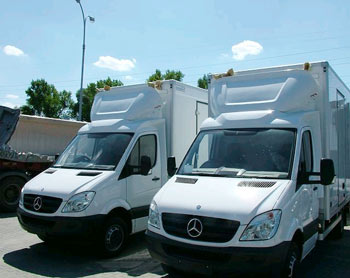 Our cargo shippers are experienced enough to supply you with an accurate, noble and effective assistance and instruction on hiring next day one way man and the van removals from Hamburg to the UK and back. You will get a free one man and a van estimate based on worth the money local transportation rates.
Ascertain average moving truck rental costs to Hamburg from London, Rome, St Albans, Warsaw, York, Italy, Scotland, England and all Europe. Dig out how much is to rent same day van and a man removals to Hamburg from UK. Deliver your portable BBQ to Dublin, deliver chest of drawers (3) to Dublin, ship accent tables to Bergedorf, pick up and ship dinette to Neustadt, move freezer to Poppenbüttel, send washing machine to Altengamme, collect and deliver chopper to Altona-Altstadt, transport moped to Cranz, deliver fish and sea food to Argenteuil and ship 24/7 cargo to Dulsberg at discounted prices and be happy. Our Hamburg to UK delivery vans for hire can also deliver sculptures, wardrobes, freight and frozen food and other great, outsize and mighty furniture at bought for a song rates.
Our express man in a van hire can come with: folding library trolleys, door jamb protectors, single ended trolleys, blue tarpaulins, bio-degradable bubble wraps and etc.. Apart from goods, household goods and outdoor furniture removals to Germany from UK we also deliver cheap shipping of a range of collections of massive productive and retailing plant equipment. We have the facility to send prepress-densitometers to Neuengamme, shift press stackers to Harburg, export turning machinery to Sinstorf, move underground mining equipment to Borgfelde or forward prepress-scanners to Ohlsdorf. Whether you intend to pick up and ship 5 or 11 bags, just a few bits of electronic equipment or are comparing a full 3 or 1 bedroom house or apartment removal firms to Hamburg from the UK and all Europe we will be delighted to organize it. If you need services in other parts of the country, or even looking for international solutions, you should check our UK to Nuremberg removals or other routes. We cover the entire Europe.
Moving to Hamburg from UK and Europe
Many expats who are today moving to Hamburg did not have the intention of making Hamburg their city of domicile but for a number of reasons they decided to settle there rather than move to another city. Indeed, living in Hamburg comes with a lot of goodies. But it also has some drawbacks. So, knowing the pros and cons of living in the city will help you to make informed decision as to whether to move to Hamburg or not. On the positive sides, here are the things that you should know about the city which make many expats to move to the city.
Life in Hamburg
When you plan to hire man and van to Hamburg from London, Paris, Barcelona, Milan or Sofia it will interest you to know that Hamburg is ranked 10th by the Economist Intelligence Unit in its annual ranking of the most liveable cities across the world. There are a number of things that are considered in the ranking which include the quality of education, healthcare services and infrastructure made available to the people as well as sense of stability. Being ranked tenth among other cities that are considered in the survey is a plus to the city. That alone should be enough reason for you to choose removals to Hamburg that to other places, be it delivery to Bremen from Hamburg or other locations.
Good UK expats destination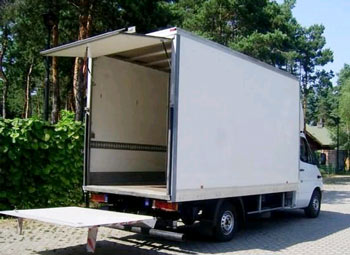 There are many expats destinations across the globe but Hamburg is specifically good for the UK expats. The city was ranked among the top 20 best cities for expats in the latest Mercer ranking. One of the reasons why it is highly ranked is because of its strong historical connection with UK. At the end of World War II, the British forces occupied Hamburg and with the presence of the UK forces, it naturally attracted more UK expats. New UK expats emigrating to Hamburg will not encounter much difficulty in adapting to life there. This is because there is a large UK expats community in Hamburg. A lot of expats communities in the city are aimed at promoting UK cultures. Some of the expats communities there are the Hamburger Cricket Society, Scottish Country Dancers and others. St. Thomas Becket Church has an Anglican Church community which has been in existence for more than 400 years. The connection between the UK and Hamburg is captured in this famous saying "when it begins to rain in London, the residents of Hamburg open their umbrellas." Are you planning to relocate? Compare best UK to Hamburg moving companies. Book an urgent one way van hire and move you personal effects at affordable rates. Find out how much does it cost to send boxes and furniture to Hamburg from London, Glasgow, Bristol, Brighton, Leeds, Manchester and all the UK.
Stunning music scene
Hamburg has rich music culture which finds expression in the availability of many music groups and bands from this part of Germany. A typical example of such music groups is the Beatles who while playing in different clubs in Hamburg became popular in the music world and got to the apex of their music career. Several metal bands have been birthed in this city in the 1980s. Given the rich music scene of this city, music lovers will definitely fall in love with Hamburg.
Job opportunities
When you move to Hamburg you will see it has good job opportunities for job seekers. It has booming economy which is being driven by a number of sectors. So, if you want to work during your visit in Hamburg, you are much likely going to get a job that will meet your requirement. Germany as a country has a suitable labour market that provides a lot of benefits to employers. If you are lucky to get employment in Hamburg, you will partake in the numerous advantages the labour of Hamburg has to offer its residents. If you are moving to Hamburg for work get our man and van to help you relocate. If you concider moving to Stuttgard here you can find some info.
Excellent public transportation system
Whether you are moving to Hamburg with your car or not, you will be able to commute easily in here as well as in most German cities. Hamburg has an awesome transportation system. The bus and train system of the city is quite effective and efficient. You don't have to work for more than 10 minutes before you will be able to find a bus stop. There are also plenty of same day collection and delivery companies in Hamburg.
24/7 Last minute shipping to Hamburg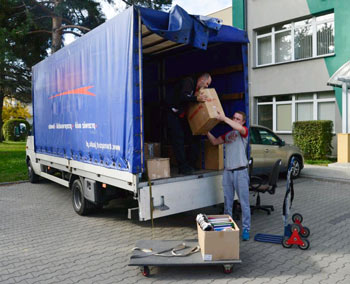 Apart from small licensed domestic moves our long distance van hire offer boxes, excess baggage and household goods shipping to Hamburg in miscellaneous types of containers - vehicle, refrigerated ISO, one-third of a, 1/3 of a shipping and open-sided container just to name a few. You are not required to go after a full 20ft container. We could adjust our free urgent London to Hamburg shipping offering to your exclusive demands. Hire cheap London to Hamburg man with a van for your removals.
Our bargain-counter last minute worldwide haulage services embody:
Moving boxes cheap, bubble wrap, cushioning securing
Use of moving equipment such as heavy duty webbing ties, corner protectors, 2 ply paper blankets , utility trailers, test weights and different
Single item moving to Hamburg such as: couch removals to Sülldorf, clothes valet transport to Langenbek, headboard conveying to Neuwerk, patio table freight forwarding to Nienstedten, campaign furniture importation to Langenhorn, love seat carriage to Moorfleet or nest tables shipment to Allermöhe
Modern, spick-and-span removal lorries for hire - 17/18 TONNE GVW DROPSIDED, Transit trucks, Mini furniture Jumbo, 3.5 Tonne with Tail Lift vehicles for hire, GVW Dropside Flatbed Pick Up hire
Urgent meat and fish delivery and pallet shipping to Hamburg from Ukraine, Lithuania, Romania, Spain, Switzerland, Turkey, Belgium etc..
Removals to Munich from Hamburg
Excess luggage, sport equipment, oversized baggage, partly loaded, flexible cubic volume container shipping to Hamburg from London, Durham, Wolverhampton, Glasgow, Newcastle upon Tyne, Southampton, Canterbury, Aberdeen and GB
Gratis direct approximate boxes and furniture removals costs to Hamburg cost proposal
Approximate costs of sending five suitcases, 300 ft3, 800 cubic ft, 7 m3 or 11 cubic meters of personal wares, garage stuff and house furniture
Buying a house - house prices in Hamburg
The cost of property in Hamburg depends largely on where you are moving to. It is more expensive to purchase or rent property in some areas than in others. Some of the nice areas with expensive property but impressive return on property are Alonta, Winterbude, Eppendorf and Eimsbuttel. Finding a property to buy or rent in Hamburg is not quite difficult. This is because there are a number of sources through which you will be able to find a suitable accommodation. The same estate agents will help you with moving boxes and furniture to your new apartment. They will also help you find a cheap Hamburg removals and tell you how much you should expect to pay for same day collection and next day delivery. One of the means of finding property in the city is through the internet. Many real estate agents have online presence so; check their sites for the available properties. Bear in mind that a lot of real estate deals and transactions are normally carried out through real estate real estate agents. Most of the real estate agents will take about your three months of rent as their charge. If you don't want to use the services of real estate agents, you can also check weekend editions of local newspaper as some of them list properties for rent and for sale.
It is good that you make adequate budget for accommodation before you move to Hamburg from London and from all Europe. Housing is moderately expensive in Hamburg. UK expats will find accommodation cheaper in this city than in most cities of the UK. Despite this, you still need to make appropriate budget for accommodation. If you are planning on living in your own house in the city centre, you should budget between 3,500.00 and 7,000.00 Euros for a square meter of accommodation. On the other hand, a square meter of accommodation in the outside of the city centre will cost you between 2,000.00 and 4,000.00 Euros. If you are planning a relocation to Hamburg and living in a rented apartment, you should make appropriate budget for it as well. You will require between 650.00 and 1,000.00 Euros in order to rent a one bedroom apartment in Hamburg centre but a similar accommodation in the outside of the city will be rented between 400.00 and 620.00 Euros. A three bedroom apartment in the city centre will be rented between 1,200.00 and 2,000.00 Euros while in the outside of the city centre, it will be rented between 750.00 and 1,400.00 Euros

British expats community clubs in Hamburg
As mentioned above, Hamburg has connection with Britain since after the World War II. There are a lot of Britons that moved to Hamburg long time ago. Many expats groups and communities have been established to serve the interest of British expats in Hamburg. Joining an expats group that has similar interest with you is the best line of action to take when you arrive in Hamburg to live as an expats as it will help you to build and maintain contact with other British nationals in the country. If you perform a Google search on this, you will definitely get a number of results. Here are some of the British expats communities and clubs that you should consider connecting with.
The British Club Hamburg which was established in 1974
Kemp's English Pub