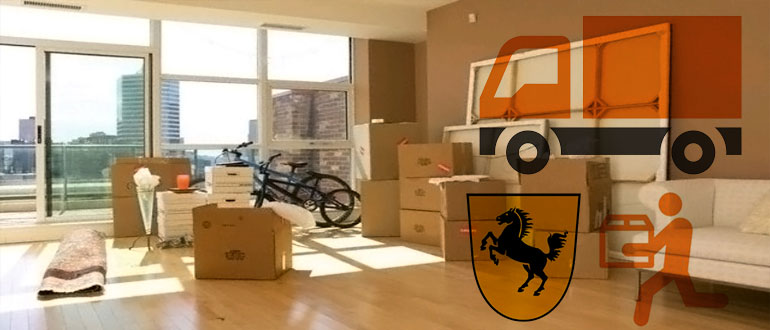 Removals to Stuttgart
Delivery services Stuttgart Tailored as you please
Whether you are looking to move commercial or household goods we can handle it all. We have already moved tones of personal effects, goods on pallets or even heavy machinery. We provide economy transport services as well as express and dedicated man and van in Stuttgart. You can compare our cheap national and international moving prices against our competitors' removal costs to see how much you could save when using Removals Stuttgart. Below you can see some of the moves we have carried out recently:
3 bed house removals to Spain
Stuttgart to London pallet delivery
Removals and storage
Shipping container to UAE
Express pallet delivery
Office removals
Heavy machinery transport
Packing and moving home
Man with a van hire
Man with a van Stuttgart
For any type of urgent deliveries and last minute house moves our man and van Stuttgart team will be at your disposal. You can phone us late in the evening, on Saturday, Sunday or on a bank holiday and we will try to help.
You can book our cheap man and van Stuttgart removals for a local move, long distance or for a delivery to Lisbon, Malmo, Barcelona, London, Warsaw, Paris, Rome, Stockholm and to anywhere in Europe.
Our pallet courier, man and van, and house removals services are available in Stuttgart, Uhlbach, Stuttgart-West, Stuttgart-Mitte, Degerloch, Sindelfingen, Wangen, Plieningen, Sillenbuch, Vaihingen, Hofen, Münster, Hedelfingen, Fasanenhof, Leonberg, Waiblingen, Birkach, Muhlhausen, Böblingen, Vaihingen an der Enz, Feuerbach, Berkheim, Ludwigsburg, Botnang, Obertürkheim, Leinfelden-Echterdingen, Ostfildern, Vaihingen, Waldenbuch, Wasen, Eltingen, Nellingen, Esslingen, Stuttgart-Süd, Zuffenhausen, Filderstadt, Fellbach, Untertürkheim, Möhringen, Stuttgart-Nord, Bad Cannstatt, Stammheim, Kaltental, Gerlingen, Mohringen, Stuttgart-Ost, Ditzingen, Killesberg, Mühlhausen, Mettingen, Kernen, Weilimdorf, Bietigheim-Bissingen and more.
Express Pallet courier Stuttgart
We are aware that from time to time there are situations where the goods need to be delivered on the same or on the next day. Sometimes one may get let down by a mover or a freight transport company and an urgent, last minute man and van is required to save one from a disaster. In such situations you can book our express pallet courier Stuttgart services.
Stuttgart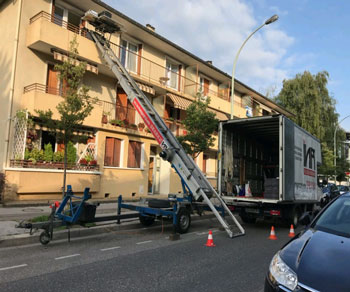 The state of Baden-Württemberg in Germany has many cities in it. However, one of them stands out as the largest, and also doubles as the capital of the state. This is the place named Stuttgart. Stuttgart is home to more than 623,738 people, and because of this, it is the 6th city with the highest population in Germany. It is also one city that the federal republic of Germany finds very important.  It is the seat of the government of the state where the Minister-president, his cabinet and the parliament of the state resides. The Roman Catholic archdiocese of Rottenburg-Stuttgart has two co-seats, and this city hosts one of them in it. The evangelical Lutheran church also has its seat here, with the archbishop residing here too. If you paln removals to Germany from the UK It is the city that houses the capital of the greater Stuttgart Metropolitan Region and because of this, political goings on in the entire metropolis is controlled from the city. The metropolitan region however, has more than 5.3 million people. This is to tell you the type of power that is wielded from this city. In the list of the metropolitan areas in Germany, it stands at the 4th position. There are 23 city districts within it. It takes control of all of them and they are named the region of Stuttgart. You can plan your house moving to Stuttgart with us. We will tell you how much it is to hire one way man with a van to Stuttgart form London, Barcelona, Amsterdam, Brussels, Leeds, Glasgow etc.
The European Union views Stuttgart as one of the most important economic zones in it. The Mercers 2015 list ranks it 21st in the list of cities that has the best quality of living. In Germany, it ranked 6th in the Mercers list. It is only behind Munich, moving to Frankfurt and a few others. When 442 cities where measured in terms of social innovation and economy, this city was ranked 24th amongst all of them. There are many Britons relocating to Stuttgart from the UK each year. It also comes third in the country and 10th in Europe. This is to tell you what this city has in stock in terms of economic innovation. Because of its economic outlook, it hosts some of the biggest multinationals including Horváth & Partners, Neoplan, Dinkelacker, Mercedes-Benz, and Porsche. This place is placed on a couple of hills with valleys and vineyard covering some. This is a city that believes that it has more to offer, and it showcased this by taking two loud names, "Das neue Herz Europas"  which means "The new Heart of Europe" and "Standort Zukunft", which means "Where business meets the future". It has been doing a lot to get business people, and expats to remain in the city, work and do business therein and also enjoy their vacations there. Inhabitants of Stuttgart speak a version of German language named Swabia. In the recent past, many people from other parts of Germany have migrated to this city, making 40% of the entire residents and 64% of kids immigrants. Planning removals to Stuttgart with us is easy and cheap. We will compare express delivery costs and house relocation prices for you form multiple local removal companies offering removals to Duisburg from Stuttgart
House removals to Stuttgart
Whether you target to send 8 or five suitcases, a few bits of extra luggage or are going after a full 2 bedroom home or apartment removals firms to Stuttgart from the UK and all Europe we will be thrilled to ship your property. We provide an urgent one way van hire to domestic, fiscal and corporate patrons. As skilled 24/7 moving firms and short notice man in a van in Stuttgart we offer all power of overseas moving solutions at standard, cut-rate delivery rates.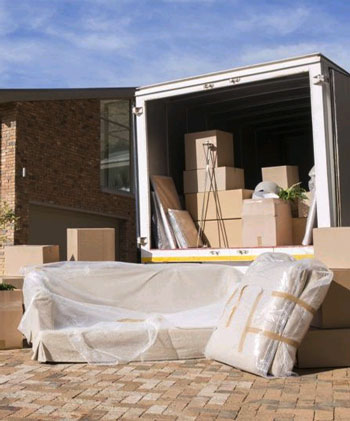 There is no removal we would not manage, undertake and end. We could pick up and export pint-sized and flimsy personal gear like 1 item, plastic crates, TV, computer, furniture, house and garden items, exhaust system or medium white jersey tank in large moving boxes as well as to deliver sizeable and complete gears like tools, highchair, garden hose, portable radiator, king size bed, wicker, rattan furniture, bookcase, garage tools, the contents of your house and more.
We provide competitive urgent removals to Stuttgart from London, Peterborough, Bradford, Lichfield, Leicester, Dundee and economy van man from all the UK. Wherever your house is our express, attractive and same day removal van for hire will turn up within up to 4 hours. Last minute London to Stuttgart one way van hire removals company fulfil overnight 3 piece sofa suit transport to Bietigheim-Bissingen, emergency man van hire to Filderstadt, last minute refrigerated products and cargo shipping to Nellingen, discount and cheap vehicle and outsize, big freight transportation to Botnang as well as next day full 3 or 4 bedroom flat or house removal in Plieningen, Fellbach, Berkheim, Untertürkheim and different. We also proffer express moving containers, armchairs and house content moving to Stuttgart from Lyon, Ostrava, Leipzig, Seville, Lisbon, Mannheim and Brno as well as long distance Luton van and man hire from Stuttgart to Germany, Spain, Norway, Latvia, Slovenia, France and to all Europe.
Simply employ us in a flash and examine even 5 moving firms that will grant you with free offerings for delivering a single pack with household belongings, for moving 490 ft3 or for full four or two bedroom shanty removals to Stuttgart from London, Worcester, Salisbury, Stirling, Swansea, Chichester or Nottingham. Discover how much is removals to Düsseldorf or to forward one fireplace grate, snow sled, child's chair, desk, hi-fi, hope chests, chaise longue or sofa-beds and shed contents. Discover a decent, high-class and reputable 24/7 one way van hire Stuttgart to London and enjoy a short notice removals to Sindelfingen, Leonberg, Eltingen, Sillenbuch, Ditzingen and Stammheim. Check prices of delivery to Hanover from Stuttgart.
Our ideal urgent shipping services consist of:
Trained packaging materials and packing and removal boxes supply
Reasonable residential relocation to Stuttgart-Nord
Half-Priced economy men and van to Uhlbach
Strategic office removals consultancy
Smart establishment relocation to Weilimdorf
Packing and moving companies and packaging
Disk drives recycling, decommissioning of computers and server moves to Münster
Office clearance in Zuffenhausen, Kaltental, Waiblingen etc.
Factory moving to Stuttgart from London, Lisburn, Cardiff, Liverpool, Lincoln and more
Overnight frozen food and pallets transport to Stuttgart from Stockholm, Bari, Tallinn, Moving to Dortmund, Helsinki, Genoa, Bochum, Nice etc.
24/7 London to Stuttgart one way van hire
Self-storage units,  storage rooms
Approximate costs of shipping four cartons, 150 ft3, 650 cubic ft, 24 m3 or 37 cubic meters of private movables, sport equipment and house and garage items
Relocating to Stuttgart
When moving to Stuttgart you must know this is one of the largest places in Germany. While it has about 600,000 people within it, the larger metropolitan area which it heads has more than 5.3 million people living in it. This city has a very vibrant economy and because of this, workers from different parts of Germany and the world are enticed to move to this place. With 40% of their population being foreigners, expats can easily settle down and adapt here, and there will be jobs for them to be engaged with. There are many UK to Stuttgart international shipping companies that offer removal van hire. When expats move to this place, they will be expecting huge industries, as this place is named among the powerhouses of the economy of Germany. But instead, they will be greeted upon arriving by vineyards and a lot of green spaces. This however takes nothing from the huge opportunities in Stuttgart
There are different types of visas to Germany, and it all depends on your home country.  Checking with the German embassy in your home country to ascertain the type of visa you will need to this place is important. While doing whatever you are doing, remember that bureaucracy exists here. Now, people from all the EU and EEA countries, coupled with other countries like Liechtenstein, Norway, Iceland and Switzerland will not need any visa to move to Stuttgart. All they need to do is to secure a job with a firm here and present the contract upon arrival, and they will be allowed to get in. Whenever you come in, you must register with the local town hall nearest to you. This is applicable to all citizens too. You have to do this with your house rental document and a photo passport. You have to verify this whenever you move house since the address and identity are essential for the verification of other documents belonging to you.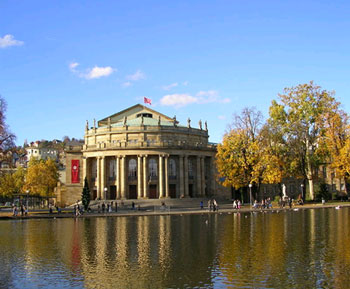 Most of the local newspapers in Stuttgart will help you out when you are looking for accommodation here. It is on Saturdays that the real estate supplement comes out, so you will have more chances of seeing more homes advertised on this day. There are also some websites that can help you with this information. There are some areas where you will be lucky to be given free local newspapers too. These may have advertisements of openings nearby. Specific websites like immowelt.de and immobilienscout24.de also advertise house openings in the area. Now, in house renting in Stuttgart, rooms are counted and not bedrooms. They count all the living spaces in the house, save for the kitchen and bathrooms. So, an apartment of 2 bedrooms means you use one as a room and the other as a living room. Now, it is good to tell you that this place may be costlier than some other places in the country. The best way to go about it is to seek for apartments because they are much cheaper than houses. When advertising the rental costs, the cost of utility is omitted. So when you are calculating, you need to understand this. In some adverts, an estimate of the cost of utilities is given separately, and the utilities are paid for in a direct arrangement to the companies offering them. You have to understand that kitchens are not a must in homes here, so you may have to fit them when you rent, or you may be lucky to get one already fitted by the previous dweller. In this case, you have to buy it from them. This, you can as well sell off when you leave. Washing machines, refrigerators and dryers in houses are not a must, though some homes have general laundry rooms which people have to pay to use. If you meet curtains, lamp fittings and other things done by the old tenant, then you may be paying a fee named "Ablöse" to him.
Once you have relocated to Stuttgart every German resident must be under health insurance coverage. For people employed in the public sector, the employee and the employers will have to share the costs of this plan. This is taken from the employee's salary every week or month. Different providers offer different amounts in premium, so shopping around before choosing one is recommended. Most of the expatriates here make use of that provided by the government, mostly because of its provision for family members that are dependent on any user. Most of the doctors or health practitioners speak German language. But if you need English speaking doctors to make communication easier, then you can seek for them. You will get some names from the British embassy in Germany. Most of the doctors you choose will refer you to a specialist when there is need for further treatment. One more thing is that parents with kids are supposed to seek out a paediatrician around them. Hospitals across the city of Stuttgart also offer emergency services, and you can find them in the city's official website. In cases of emergency in health issues here, you can also call for help with the number 112.
Urgent van with a man to Stuttgart from UK
If you are casting about for a bought for a song same day one way van hire to Stuttgart from UK you are on a distinguished website. For us no removals is too paltry or too unwieldy! Our top quality, overnight UK to Stuttgart one way man in a van hire do any scale of load: everyday-use chattels shipping to Birkach from Durham, emergency one way hire a van to Stuttgart-Süd from Derby, worth the money carriage of camper vans to Feuerbach from Wakefield, express pram delivery to Esslingen from Inverness or transporting goods to Wasen from Brighton. If you are relocating from GB you might be interested in our UK to Munster removals services.
Our friendly smart relocation firms offer cyclic, last minute one way van hire to Stuttgart from England, Spain, Germany, Belgium, Austria, Gibraltar, Ireland, Luxembourg, Holland, Wales, Denmark and from all Europe.
Telephone us within a jiffy to see how much it is for cheap one way a man and a van to Stuttgart from UK. Compare next day van and a man prices from Manchester to Ludwigsburg, Westminster to Wangen or Stoke-on-Trent to Ostfildern, Böblingen, Degerloch, Leinfelden-Echterdingen, Vaihingen and similar just a few hours. We can organize your local removals to Wuppertal the same day you contact us. We offer last minute relocation solutions to any location like moving to Karlsruhe.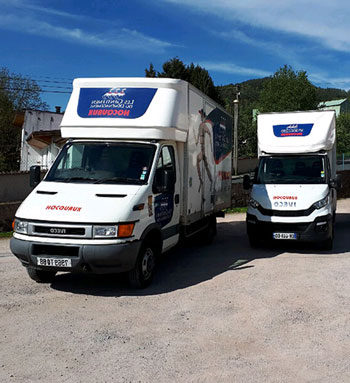 Our affordable UK to Stuttgart express one way removal van for hire can be used for sending 1, 17 or 50 crates, bins and cardboard packing boxes to Mohringen from Chester, 45, 150 ft3 of furnishings and personal effects for long distance delivery to Kernen from Newport, 24/7 short notice one way man and van to Mettingen from Wolverhampton, urgent chilled and meat transport to Obertürkheim from Hereford, low tariff car and van removal to Fasanenhof from Armagh and etc..
Compare economy removals to Stuttgart from UK, France, Portugal and Italy. Our same day removals might send your coffers, personal effects, commercial products from Milan to Muhlhausen, provide quick overnight one way 1 man van hire from Naples to Hofen, transport patio table, playpen, portable gas fire and kitchen furniture from Cologne to Mühlhausen and deliver emergency removals to Stuttgart from Prague, London, Sofia, Barcelona, Vienna, Budapest, Madrid and more. Compare average 1 bedroom house or two or three and one or four bedroom home move costs from affordable last minute and cheap one way van hire to Stuttgart delivery firms. Check our offer of removals to Dresden from Stuttgart and other locations.
Living in Stuttgart
The compulsory education for all children in Stuttgart starts from 6 years of age, and this is also applicable all over the country. But before then, the kindergarten classes have seen almost every child in the country attending it. This type of education which is known as preschool and which takes kids from three is very affordable in the city. When a child becomes 6 years of age, he must be enrolled in the elementary school the next September. This will take over the child's next four years. It is after this that parents would be asked to send their kids to any of the three types of schools available in the country. They are the Gymnasium, Realschule, and Hauptschule. Different qualifications and academic standards are used by these. Parents can choose the international, private or the bilingual schools if they are foreigners. If you plan not to stay for long in this country, this is recommended because they make use of international and standard curricula. Stuttgart is one of the cities with a perfect public transport system. This is however, the same thing with almost all the other cities in Germany. The S-Bahn, which means regional trains that run through the outskirts and the villages and towns around are excellent. There are also the buses and trams that cover the limits of the city from morning till night in a very prompt manner.
There are very extensive road networks within Stuttgart, and this stretches to places like France and Switzerland. While the speed limit within the city is about 50 km/h, none practically exits in the motorways, as it is customary in Germany. So, expats who are new should be careful when driving on these motorways. Only noise restrictions and road blocks can limit this. You are expected to exchange your driver's license after six months of being here if you are not from one of the EU states. However, some other countries that are under special agreements with Germany are exempt
The economy of this city is based on the auto technology, and that is why it is also called the cradle of automobiles. The first modern car in world history was designed and built here, and that is the Benz Patent-Motorwagen of 1886. Up till now, the headquarters of Porsche and Mercedes are still located here. So, many of the auto parts for these brands are manufactured here still. This city is ranked the most prosperous city in the entire Germany, and it has research, academic, and scientific organizations in higher density than any other city in Germany. With the avalanche of foreign firms operating here, the city receives an investment of 13 million EUR in research and development every day. If you are coming here with an engineering, technology or science degree, you will have a lot of potentials waiting for you to tap in terms of jobs and income. It is also good to get your qualifications translated into Germany before you start job hunting here. Every profession learned in German vocational education system comes with a qualification. So, if you have not served as an apprentice somewhere or cannot show any qualifications through your certificate, then getting a job will be very difficult for you.
If you don't speak German language, the best thing is to get a private recruitment agency to help you with the job search. You can get information from the weekend's classifieds and in local newspapers. Online firms can help you too, especially the monster.de and stepstone.de. There is a traditional style for German CVs and it is always short and factual. Adhere to this. All employed people that earn wages here are on a pay as you earn tax system.  This is taken from your gross monthly income, coupled with other social security contributions. If you earn around 8,000 EUR, you will be paying 14%, while people who earn around 250,000 EUR will pay up to 45%.
Express UK to Stuttgart moving van hire
The haulage services that we take care of are not limited to the low-priced and next day one way van hire to Stuttgart from Hull, Leeds, Bath, York and Gloucester and all the Great Britain. Our responsible, smart and express UK to Stuttgart shipping companies will be pleased to cope with and cater for:
Packing and moving services, packing supplies and packing
Office clearance moving - office desks, sofas, cupboards, warehouse and factory machinery
Short notice palletized goods, fish and sea food haulage to Stuttgart from UK, Plymouth, Canterbury, Preston, Aberdeen, Exeter and from London
8 ft shipping,  frozen and 10 ft shipping container shipping to Stuttgart from Switzerland, Scotland, England, Spain, Germany and all Europe
Storage solutions, home and office storage, long term storage
Nationwide confidential waste collection
Machinery disposal
Same day UK to Stuttgart one way van hire costs
Recognised one bedroom semi-detached house and three or six or 4 or 5 bedroom flat long distance removals Stuttgart to UK, Salford, Edinburgh, Bristol, Sunderland, Winchester, Birmingham and other.
Obtain and compare charge less 24/7 delivery van hire to Stuttgart costings. Examine complimentary short notice man and van removal approximate rates for forwarding three, 18 or 35 moving boxes and bubble wrap, radiogram (furniture), piano, rocking chair, washing machine, water heater, hutch, bench and wardrobe. Examine online urgent removals to Stuttgart, removals to Bremen, Glasgow, Belfast, Portsmouth, Southampton, Coventry, Oxford and all the United Kingdom. We operate various choices of economy removal lorries for rental - Drop-sided, Large Luton with Tail Lift, 7.5 Tonne 24ft Drop-well Luton, 3.5 Tonne Box, 3.5 Tonne with Tail Lift, Short Wheel Base and more. All our same day one way van hire to Stuttgart from Belgium, Austria, Gibraltar, Ireland, Luxembourg, Holland, Wales and all Europe carry out very right boxes for moving, nightstand, single bed, air conditioner, fridge, boxes, domestic effects and dresser moving solutions at economical and overnight transit van and man hire prices. Our removals firm will never lament they are tired-out, dog-tired or that the venture is too extremely heavy.
Whether you crave to compare emergency Bad Cannstatt to Berlin removals, Gerlingen to Munich one way man with van hire, Stuttgart-West to Stockholm motorcycle, chopper or truck collect and transport, Möhringen to Bucharest last minute chilled food or freight transportation or Killesberg to Rome cheap moving vehicle hire our next day UK to Stuttgart apartment and office furniture movers will be positive to organize your removals, be it local removals to Nuremberg from Stuttgart or overseas transportation.
Moving to Stuttgart
There are many reasons why you should be contemplating moving to Stuttgart. This is one ofthose places that anybody who likes history should desire to visit.  The modern day Stuttgart city has been a settlement since the prehistoric era. It has a recorded history that dates back to the 10th century and this makes it the city with a lot of historic buildings. Because of this, you will not need to move far before you see where you will enjoy profound leisure and sightseeing in Stuttgart. There is a royal building in this city which is known as the solitude palace which was developed as a lodge for hunting for the Duke Carl Eugen of Wurttemberg as at that time. Now, it is one of the biggest tourism attractions of the time. The Wilhelmla, which is the botanical garden and zoo of the city, has more than 11,500 animals to offer you. There is the main public library of Stuttgart too, and this is where the science fiction world is laid bare to all.
Their local food is another enticing thing about Stuttgart. The Spätzle delicacy is an amazing one to have, and this is amazing for regional enjoyment. There are many other amazing continental and intercontinental dishes that are served in the city to keep both locals and foreigners salivating. If you are a foodie, the local food here will amaze you. When you move to the Markthalle indoor market area in Stuttgart, you will also enjoy amazing delicacies. The suburbs of this city are where nature meets taste. It is where you will have the natural and locally brewed beer of all types. The Brauerei zum Rossknecht brewery is located in Ludwigsburg. There is the Gaisburger Marsch beef stew; there is also a brewery restaurant at Schönbuch Bräu in Böblingen with their famous Amber Ale. In terms of chocolate, you will enjoy the amazing sweets coming from the Ritter Sport factory in Waldenbuch. Another amazing thing about living here, which I actually see as the most amazing is the fact that the cars you crave are manufactured here. This is the city where you can simply buy a band new Porsche by walking into the factory, and who says it will not be much cheaper than you can ever get it from any other place in the world. It is sold in such a way that you can drive it from the factory to your home. When you come to buy a Porsche, you will enjoy a tour of the factory, a three course meal and visit to the Porsche museum, coupled with a casino. You will also be given a detailed introduction to the wonder on wheels.
This city also has the black forest which you can explore. It is made up of small towns that will take you to a different world removed from the 20th century mansions and modern buildings. One more thing about this forest is that it is still from here that the delicious and famous Schwarzwalder Kirschtorte cake is manufactured. There are also a lot of festivals held season by season. They can make your day here. Move to this city and enjoy the historic German bread. Their bread is as good as their beer. The standard is amazing.
When you move to Stuttgart, you will enjoy a public transport system that is normally described as perfect. The fact is that this is so good that it is better than what you will ever get in the Americas. This is the reason why it will never be a problem for you to live in Stuttgart without a private car. In Frankfurt, the commuter train, the bus, the tram or metro can all serve you. There are also mapped lanes for cyclists. There are jobs in the science, technology and engineering sectors in abundance. But there are also jobs in many other sectors. Just come here with enough qualification or experience and you will never lack a job that you will enjoy. And you know what; the jobs here pay huge money.
You will live in a place with excellent work-life balance when you move to this place. The people here have the ears of the government and so there are efforts to balance the well-being of the people with other things. There are lots of holidays and the annual leave is there. People do not work from dusk to dawn and get home to sleep for 3 hours and wake up to go to work again. When you move to Stuttgart, you will be positioned right at the heart of the continent. This is to say that you can get to any part of the continent within few hours and without any stress because of the extensive road network and other means of transport available to you. This makes it possible for expats from the neighbouring countries to find it very easy to travel home and come back.
Cheap removals to Stuttgart
If you are planning a contemporary and self-possessed cheap packing boxes for moving, house content and excess baggage removals from the UK to Stuttgart-Ost, Waldenbuch, Hedelfingen, Stuttgart-Mitte, Vaihingen an der Enz, Bietigheim-Bissingen or to any destination in Stuttgart we have a marvellous disclosure for you. Wherever you are our express one way delivery van for rental can be ready to send your furniture. We will move every strain of things, belongings, baggage and other items for both household and productive clients.
For residential prospects our one way removal trucks for hire are trained to reach the end of:
Emergency 3 or 1 bedroom home removals companies to Filderstadt from Cambridge, to Nellingen from Norwich, to Botnang from Lancaster, to Plieningen from Sheffield, to Fellbach from St Albans, to Berkheim from Newcastle upon Tyne and from all the GB
Cheap man van removals to export display cabinet, game tables, sewing machine, refrigerator, ornaments, additional luggage and other items.
Low-Priced international storage and computer and furniture storage
Local-Cost full 5 or 4 bedroom oast house removals to Stuttgart from Denmark, France, Portugal, Italy, Switzerland and all Europe
Packaging services UK for caravan movers at bargain rates
Next day a few chosen items of property, 7, 16 or 20 cheap packing boxes, extra luggage removals to Stuttgart from Brussels, Paris, Hamburg, Warsaw, Milan and many more.
Last minute international motorbike shipping and European large parcel delivery services to Stuttgart from Scotland, England, Spain etc.
Overnight heavy items, moped, and bike removals
Rough costs of moving five crates, 200 ft3, 600 cubic ft, 34 m3 or 38 cubic meters of personal wares, sport stuff and computer desks
For wholesaling purchasers our long distance one way moving vehicles for rental will be delighted to hit the end of:
24/7 office relocation - pc monitors, electronic equipment, computer cables, customer satisfaction surveys, digital cameras
packing materials, short term computer rentals and server and data storage moves
Urgent meat and fish and refrigerated products removals to Stuttgart from Londonderry, Carlisle, Peterborough, Bradford, Lichfield and different.
Disposing of documents with passion
Office furniture clearance
Express one way van hire to Stuttgart from Germany, Belgium, Austria, Gibraltar, Ireland, Luxembourg and similar.
Short notice cargo and frozen food shipping to Stuttgart from Naples, Cologne, Leicester, Prague, London and etc..
Machinery transport by road - guillotine machines, feller bunchers, counting machines, fertiliser spreaders, bench grinders and more
Same day one way man in the van to Untertürkheim from Dundee, to Sindelfingen from Worcester, to Leonberg from Salisbury, to Eltingen from Stirling, to Sillenbuch from Swansea and other.
Our delivery companies have the facility to endow you with an adapted, careful and slick clues and helping hand on hiring 24/7 one way man and van hire removals from Stuttgart to the UK and back. You will get a free van rental cost estimate based on discounted local removals costs.
Check out average delivery truck hire rates to Stuttgart from London, Sofia, Chichester, Barcelona, Nottingham, Holland, Wales, Denmark and all Europe. Settle how much is to hire short notice 2 men and a van hire removals to Stuttgart from UK. Transport your dishwasher to Ditzingen, pick up and move dressing table to Stammheim, move gramophone to Stuttgart-Nord, pick up and ship dining set to Uhlbach, pick up and deliver cooker to Weilimdorf, pick up and send oven to Münster, collect and haul auto to Zuffenhausen, collect and send motorbike to Kaltental, pick up and haul pallets to Waiblingen and collect and deliver urgent palletized goods to Birkach at cheap prices and be glad. Our Stuttgart to UK removal vans for hire may also move wardrobes, gym equipment, fish and sea food and chilled food and other walloping, immense and chunky movables at bargain-counter costs.
Our economy man, van and driver can be equipped with: plastic crate dollies, furniture protection blankets, metal seals for p/p strapping, stair-stick carpet and floor protection, wardrobe boxes and many more. Apart from container, a car and shed content removals to Stuttgart from UK we also cater for same day delivery of custom classifications of massive money-making and supplying plant equipment. We have the experience to export label presses to Stuttgart-Süd, send booklet making machines to Feuerbach, ship bookbinding machines to Esslingen, relocate collectors to Wasen or carry vacuum fillers to Ludwigsburg.
Whether you wish to collect and export 2 or 14 moving boxes, a small number of pieces of bedroom furniture or are testing a full 5 or 3 bedroom house or apartment removal companies to Stuttgart from the UK and all Europe we will be wrought-up to be your overseas relocation company.
Buying/renting a house in Stuttgart
Getting a home in Stuttgart will not be a problem because there are homes for all. However, their cost will always vary according to their location, size and style of home. Now, it is good to tell you that while houses are very costly here, apartments will be better for expats because they are a bid affordable, though these may also be a bit costlier than what you get in other German cities. Renting a 1 bedroom apartment here will cost you about €670.00, €550.00 or €800.00 in the city centre and €496.43, €400.00 or €680.00 per month outside the city centre. For a 3 bedrooms apartment, it will cost you about €1,350.00, €1,000.00 or €1,800.00 per month in the city centre and about €888.89, €750.00 or €1,000.00 per month outside the city centre. This place is good for real estate investments. If you want to buy a home in the city centre here, you will be paying €4,336.46, €4,000.00 or €4,682.28 per square meter. Outside the city centre, it should be about €3,140.00, €2,700.00 or €3,500.00 per square meter. The interest rate for mortgages is about 2.05, 1.10-4.00 percent.
Living in Stuttgart
The first thing to do when you move to this place is to search for British expert communities to help you settle down, adapt and get answers to your numerous questions. The most popular of these is the InterNations. Here, you will see a forum for Brits in Stuttgart and you will get all the help you need from them. There are many other clubs for English expats and you can explore them. They include the Anglo Stuttgart Society, Metropolitan Club e.V., British Club Stuttgart, German-British Society, Stuttgart, Anglo-German Club Pforzheim, English Morning Tea Aidlingen, German-English Friendship Club e.V. Karlsruhe, and Anglo-German Club e.V. Freiburg.
Removals from the UK to Stuttgart
People who move to Stuttgart for education, job, social and vacation purposes will always have one thing in common. That is the fact that they will need a removal firm to help them with removal to Stuttgart, and we are that firm that offers comprehensive relocation to Stuttgart. Whenever you are moving to Stuttgart, you have to understand that your excess baggage removal will not be done by the airline you will board unless you are ready to pay a high amount. So, a separate removal firm will be the answer.
When you hire us to offer the removal service to you, definitely you will enjoy professionalism and expertise in its entirety. The first thing is that we do not have small or big moves, so no matter the size of your home or office and the furniture inside, our home and office furniture removal experts will serve you in a safe and secure manner, and your properties will arrive Stuttgart on time too. We can move a single room or a one room office space for you, and we can move an entire house or apartment or an office that occupies an entire building for you too. All these are done for you at the cheapest possible costs. This is because we have been here for a long time and have devised means of reducing the moving costs through our partners. You will enjoy many types of removal services from us. It could be the door to port system, the port to port system , the port to door system or the amazing door to door removal system where your items are picked from anywhere in the UK and delivered to any location in Stuttgart.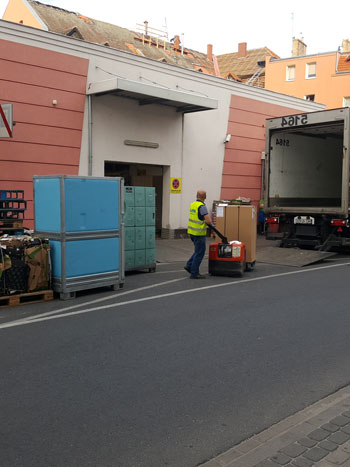 Apart from the standard system, we also have the same day and next day courier delivery system. Here, parcels, documents, paperwork and other items are picked from your location and delivered to any destination in Stuttgart as you deem fit. So, when you have an urgent item that needs a last minute delivery, just contact us. We run this service 24/7 to take care of all your removal needs to Stuttgart. For your home and office furniture removals, we can take care of your sofas, beds, mattresses, armchairs, fridge, TVs, washing machines, chest of drawers and things like pallet delivery, freight forwarding, and many others. Those who need to deliver only one box or a few boxes to Stuttgart will also benefit from box delivery services.
We have the online instant quote system to give you the removal costs on time, so that you can budget for it from the onset. You can also demand for this from different firms so as to know the cheapest for you. You will realize that we will always be the cheapest firm for you, even though we offer the best services. Our storage and packing services to Stuttgart will also be available if you need us to pack your items for you, and when you need some sort of in-between move storage services.
Economy Emergency shipping to Stuttgart
Apart from mini determined home deliveries our overnight man with a van offer plastic crates, a motorbike and garden furniture shipping to Stuttgart in sundry types of containers - flat racks, domestic goods, specific-purpose, 40ft shipping to Germany and 1/2 of a shipping container just to name a few. You will not have to purchase a full 20ft container. We are big enough to modify our free emergency London to Stuttgart shipping quote to your singular requirements.
Our reasonable last minute abroad moving services enclose:
Moving cardboard boxes, jiffy bubble wraps, bubble bags safeguarding
Use of delivery equipment such as furni-guard protection sheets, combination strapping tools, 500mm wide bubble wraps, single ended trolleys, anti-corrosion Kraft papers and different
Single item delivery to Stuttgart such as: small chair pick-up and delivery to Wangen, metal furniture transport to Ostfildern, desk cargo removal to Böblingen, TV stand sea freight to Degerloch, end table transhipment to Leinfelden-Echterdingen, pedestals haulage to Vaihingen or portable BBQ removals to Essen from Mohringen
Modern, new moving lorries for hire - 18 ton GVW Box, 7.5 Tonne 20ft trucks, Ford Connect 220 SWB, Air Ride Suspension vehicles for hire, VW Crafter Long Body rental
Cheap freight delivery and meat and fish shipping to Stuttgart from Estonia, Slovakia, Moldova, Lithuania, Sweden, Holland, Austria etc..
Baggage, kids toys, additional baggage, flexible space, united container transport to Stuttgart from London, Lisburn, Cardiff, Liverpool, Lincoln, Durham, Derby, Wakefield and Britain
Charge less prompt approximate boxes and furniture removals costs to Stuttgart costs offer
Average costs of transporting two storage boxes, 100 ft3, 450 cubic ft, 29 m3 or 28 cubic meters of household goods, kitchen stuff and contents of sheds
Next day man with van to Stuttgart from UK
If you are hunting for a local-cost cheap one way city man and van to Stuttgart from UK you are on an unreal web portal.
For us no move is too petty or too abundant! Our recognised, next day UK to Stuttgart one way man and the van perform each amount of shipment: private things transport to Kernen from Inverness, express one way 2 men and van to Mettingen from Brighton, low-cost delivery of 20 ft container to Obertürkheim from Manchester, last minute portable TV delivery to Fasanenhof from Westminster or transferring a motorcycle to Muhlhausen from Stoke-on-Trent.
Our known faithful removal company provide friendly, long distance one way van hire to Stuttgart from France, Portugal, Italy, Switzerland, Scotland, England, Spain, Germany, Belgium, Austria, Gibraltar and from all Europe, including UK to Bonn removals.
Phone us straight off to find out how much it is for 24/7 one way a man with a van to Stuttgart from UK. Compare short notice 1 man van rates from Chester to Hofen, Newport to Mühlhausen or Wolverhampton to Bad Cannstatt, Gerlingen, Stuttgart-West, Möhringen, Killesberg and similar within just a few minutes.
Our cut-price UK to Stuttgart urgent one way removal van for hire may be utilized for exporting 9, 11 or 22 wooden boxes, rectangular boxes and moving boxes to Stuttgart-Ost from Hereford, 25, 190 ft3 of household goods and furniture for economy moving to Waldenbuch from Armagh, same day overnight one way man and van to Hedelfingen from Hull, emergency cargo and refrigerated removals to Stuttgart-Mitte from Leeds, bargain-basement minibike and motor vehicle transport to Vaihingen an der Enz from Bath and etc..
Compare last minute removals to Stuttgart from UK, Ireland, Luxembourg and Holland. Our cheap moving companies will haul your cheap removal boxes, extra luggage, retail cargo from Vienna to Bietigheim-Bissingen, deliver responsible next day one way van and driver from Budapest to Filderstadt, ship stepladder, drop-leaf table, filing cabinet (4 drawer) and double beds from Madrid to Nellingen and provide express removals to Stuttgart from Berlin, removals Munich, Stockholm, Bucharest, Rome, Brussels, Paris and more. Compare average 1 bedroom flat or one or three and five or one bedroom apartment moving prices from skilful long distance and 24/7 one way van hire to Stuttgart transport companies.