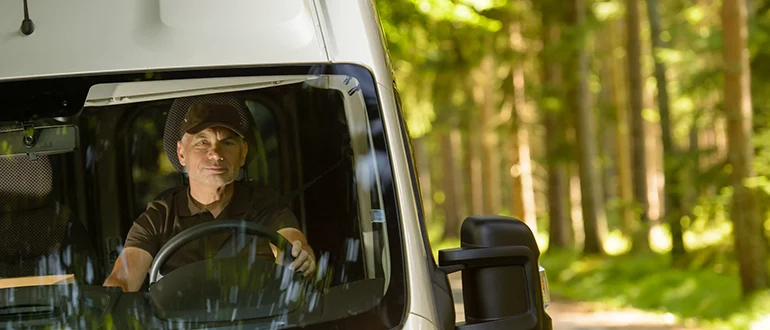 Operating licences to enter Germany from UK for van drivers from May 2022
When it comes to arranging removals to Germany from the United Kingdom, it's crucial that you have the correct paperwork in place to easily access the country legally. Nevertheless, as we look to May 2022, it's inevitable that changes will be soon be coming for truck and van drivers heading into Germany from the United Kingdom. These changes will be made on May 21st, 2022, and will require van drivers and importers to hold an international goods vehicle operator licence before they can enter into the Schengen zone within the EU, whether it be for light commercial vehicles, towing cars, or vans themselves. This has been referred to as a "goods vehicle operator licence" and will be essential for importers to consider.

Fortunately, the goods vehicle operator licence isn't likely to be a bank-breaking cost, and will roughly require an investment of approximately £658 (€771) to apply for the license and pay for the licence after its approval. Thereafter, an annual renewal cost of £401 (€470) will be applicable. However, while these costs aren't extortionate, it's likely that small producers will be the people who are most impacted by the changes, while larger producers and shipping teams may be more impacted overall.
All vans and cars with a 2.5 tonnes maximum authorised mass (MAM) or gross train weight (GTW) up to 3.5 tonnes will require the licence. With this in mind, a very small number of vehicles – such as Ford Transit-type vehicles – may fall below this requirement. However, vehicles with a long wheel base may still be regularly.
Are Licenses Necessary to Import into Germany
If you are not transporting goods for commercial purposes, for example if you arranging your private furniture removals to Germany, you may not require a licence; however, if the van or vehicle is serving a commercial purpose, a licence will be required. However, even for private use, you may still need to pay import duty on the products.
Meanwhile, small firms, couriers, and large transport businesses will require a licence – and this may result in customers having to pay a slightly higher rate to cover the additional expenses incurred by couriers, particularly when partnering with small firms.
Looking to the future, it's likely to become necessary for customers looking to import their own private furnishings in the UK with help from a commercial team to expect slightly higher prices; however, this may still offer a more affordable or practical solution than hiring a private van to import possessions into Germany.