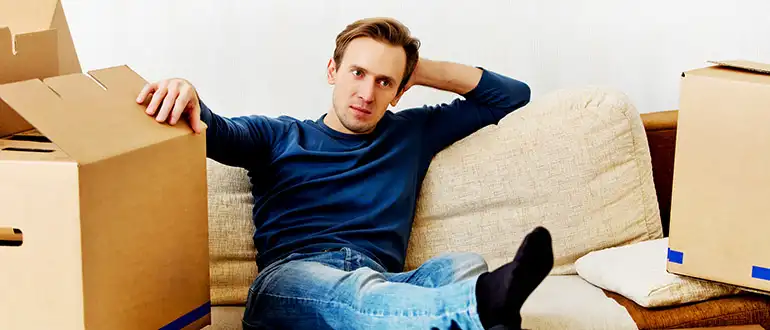 Moving Mistakes – Things You Want to Avoid
Whenever you set out to move from one home to the other, there is always the tendency for you to engage in a lot of errors you would have avoided if you took time to get the checklist and learn more about the entire process of removals to Germany from UK. In most cases, the workload and the nature of the onerous moving task will make you not to have the full intellectual calm and capability needed to make the move.
There are many things you need to have in mind while moving. One classical example is a situation where the moving company convinces you that their system makes everything simple and takes care of all unforeseen circumstances, only for you to find out after a week of delivery that some things are missing, without any rights to take action because you have signed that everything was delivered. This can be very annoying, and you know what, the company will never pay for such.
Even when you move your properties by yourself, you may discover some cases where you mistake your properties to be smaller than what it is, only for you to hire a bus or van and it turns out that the van is very small for their load. In this case, you have to sell some things impromptu while others are dashed out and the remaining thrown away or abandoned. This is another thing that will make you to always find ways of avoiding these typical mistakes connected with moving to another country. You should alvays check current
import restrictions in Germany
to avoid paying large amount of taxes.
References and feedbacks when hiring removal company

The number one method of getting a wonderful house relocation exercise is when you choose the best mover in your area. When you choose the best firm, you have actually eliminated more than half of the problems, because when a firm is good, it is good. For you to do this, you have to find them through serious references. You can only confirm a firm to be good if you hear from people that have done businesses with same firm. In this case, you just have to look for the feedback from their previous customers whether online and offline. You can demand for contacts of people they have worked for to ask them about this also. You can also find your relatives of friends that have used their services so as to ascertain if they engage in any foul plays. Ask them to give you information about any disputes involving them.
Investigate
Another thing is for you to make your own investigation when you have all these facts. Here, you go back to thoroughly study the contract you want to sign with the company for your removals to Nuremberg. You look at what sense it makes to use the company you are using. Things to consider here will lead to questions like, what are the benefits as against self-movement, when will they arrive or should I have to wait for a day before they arrive. You also have to ask whether their insurance is good enough to take care of anything that may happen.
How to move to safe location in Germany?

While you are considering your moving firm, you also have to avoid the mistake of moving into a crime prone zone. You have to do your homework by demanding for information from the law. Here, the police and other agencies will give you the statistics. You will definitely not like to be in a crime zone as a new comer. You can also demand from the local bureau about any possible plan for the neighborhood you are relocating to. This includes any plans that may affect the prices of homes, any new amenities coming, etc. This helps you to avoid mistakes. You don't want to get in and the house or home prices crashes after your arrival.
Take your time to consider everything to avoid typical moving mistakes. The fact is that when you do not take care of things, you will end up using the wrong relocation company and moving into the wrong house. Because of this, you simply have to ask, investigate, think, decide and execute. It will take time.
You also have to move at the appropriate time. The fact is that arranging removals to Berlin during the winter comes with more woes than joy. You need to do it in summer when probably your kids are out of school, the road is free from snow and you are possibly on vacation.